Focusky Presentation Software
Impress your audience with stunning animated online presentation
Animate your ideas, make your presentation different!
Scroll down to learn more
▼ ▼ ▼
NON-Slide based presentation
Zoom, pan and rotate animation effect to move down the path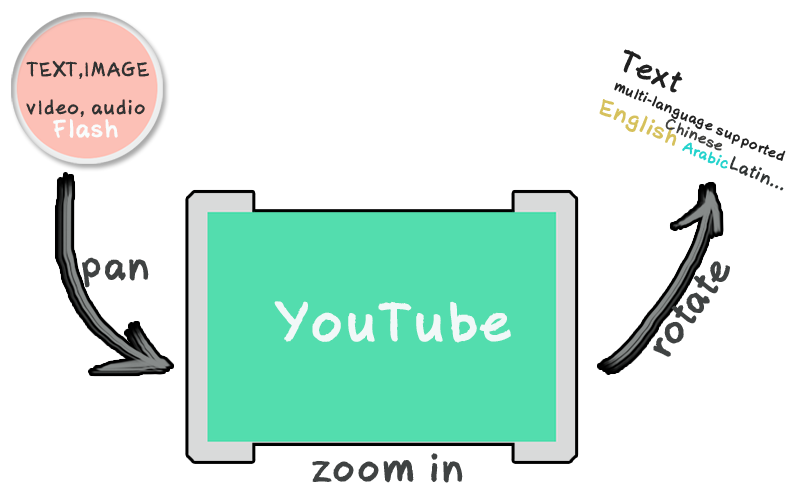 Visualization of Your Talk
Animated Presentation software for creating visuals instead of PowerPoint
Zoom in to examine the topics in more detail
Start with a Big Picture with Big ideas, mind mapping style of presentation

Online Presentation Software
Spread your idea everywhere via Internet
Easily access to your animated presentation anytime on different platforms (Windows, Mac)...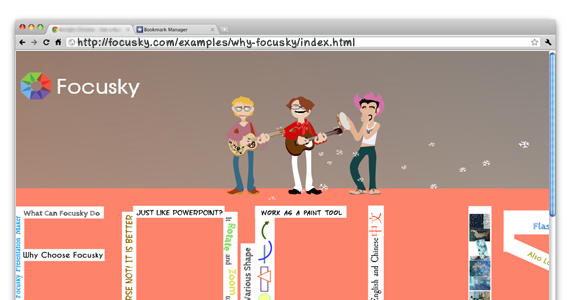 Text
Image
YouTube
Video
Audio
Flash
Shape
Video Tour
If your idea is different, why your presentation the same?