Focusky will never let you down as the free animated presentation tool . It is just an easy job to create and share your animation video presentation with others. Excellent flash and dynamic roles are available for you. Simply tell your unique story with the help of the animation. Besides, enrich the vitality of your animation video presentation with the help of the Animation function ─ add animation for the objects you want. In addition, multiple publish formats is the shining point of Focusky, which ensures your amazing presentation can be reached by everyone.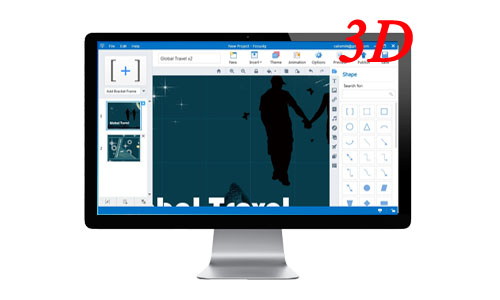 3D Presentation Effect
You won't regret to experience the 3D presentation effect created by Focusky. You are totally accessible to enjoy it. As long as you import your PPTs into free animation presentation software Focusky and choose the 3D templates, your friends and relatives will appreciate your presentation show well.
Rich Multimedia
Free animated presentation tool can help you to embed different formats of multimedia, such as video, audio, SWF, Flash, YouTube video and so on, which will make your presentation more dynamic and attractive.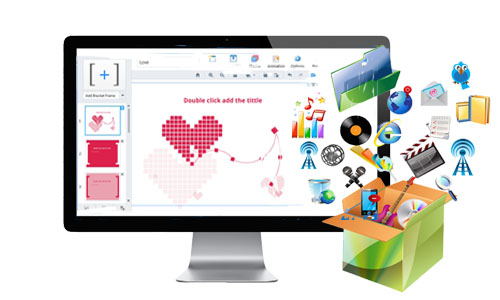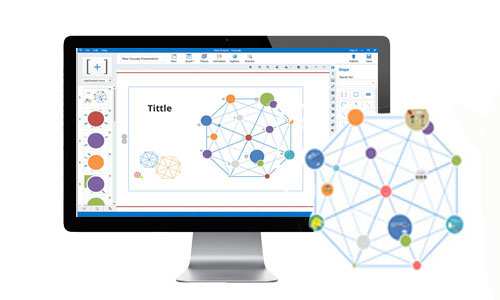 Editable Path
You can edit the path as well. Firstly, you can add the defaulted path as long as you choose a template. What's more, once you click the button of "adding path", the contents you edit will turn up in the left column and you can adjust the path order as you want. And finally you are able to undo a path after deleting.
Download Focusky Desktop Version
Online and Offline Sharing
Some people would like to keep their wedding presentation private while others prefer to share their happiness with the public. Focusky will satisfy your needs either the former or the latter for its online and offline sharing function. If you want to share your wedding presentation offline, you can set it private on the sharing interface; if not, you can publish your file to the clouds. In addition, you can upload the videos to Dailymotion, YouTube and so on or share the URL in your social media such as facebook, google and the like.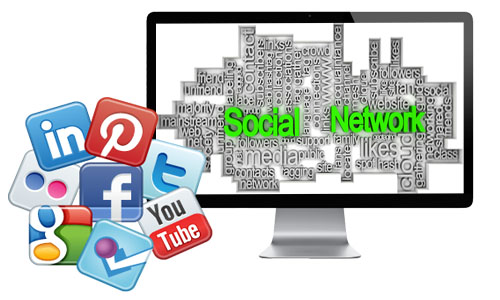 So if you want to make your wedding ceremony more unforgettable and your friends or relatives you invite feel at home, why not have a try at free animated presentation tool?