7 Best Free Animated Presentation Software to Make Amazing Presentations
Animated Presentation software empowers you to display your content in an engaging way. From PowerPoint to Prezi, presentation tools are on the rise. It can be a struggle for you to choose from these tools. We have here 7 best free animated presentation software. Whether you need  the software for business proposals or for teaching a class, these 7 tools will probably help you win over and wow a crowd.

> Part 1: 7 Best Free Animated Presentation Software
> Part 2: Animated Presentation Made by Focusky
Part 1:

7 Best Free Animated Presentation Software
1. Focusky (Strongly Recommended)
When it comes to the feature-rich presentation tool with powerful function, Focuksy is undoubtedly one of the leader. You can find almost all basic features and functions of a standard presentation tool, including transitions and animations to create amazing visuals, an import function to add various contents like multi-media elements, and a preview mode that present the content in a nice formatted way. Additionally, Focusky features the multi-user account option that gives a chance for online collaboration, by allowing multiple users to access the created presentation.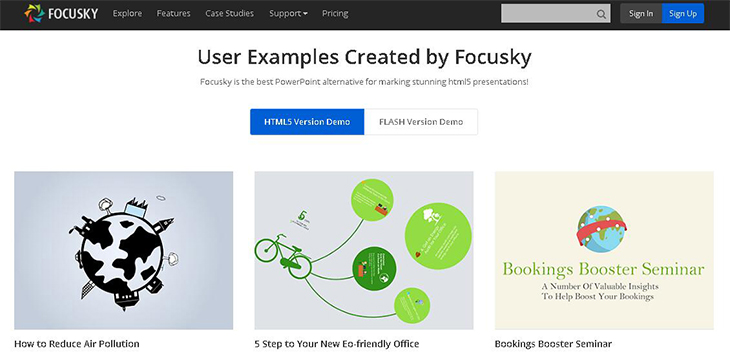 Start Creating Animated Presentation with Focusky
2. Fishbole
Fishbole is beginner-friendly animated presentation software. You are not expected to have much experience or a bunch of money to work with this tool. Simply upload slides in the format of Google Slides, PowerPoints or images. presenting. The finished project can be shared via built-in social sharing options.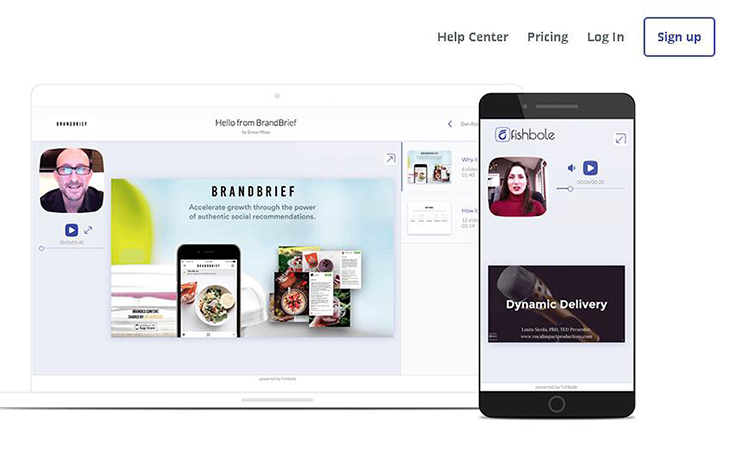 3. Cinetor
It is very easy to create a 3D animated presentation using Cinetor. You are five a wide range of beautiful themes and preset objects to help tell your story. In addition to these pre-designed elements, you are also able to use your own images and videos in the project, adding a personal touch to your presentation.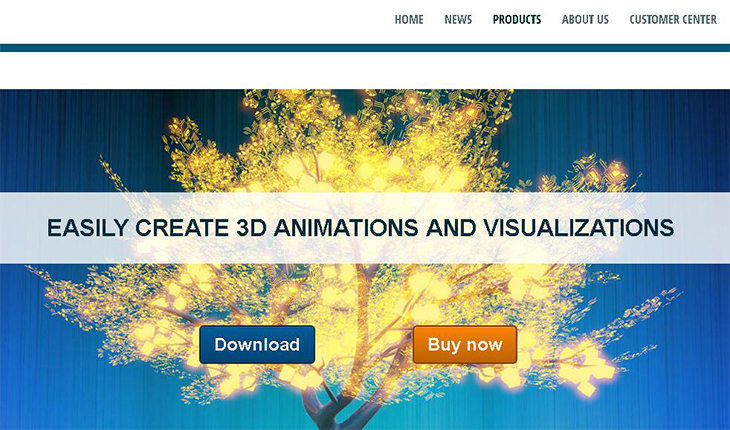 4. Moovly
This animated presentation software puts together videos, images, sounds and animations to generate an impressive video presentation. It is an easy-to-use cloud-based content creation platform, which means you are not asked to download and install it to get the presentation done.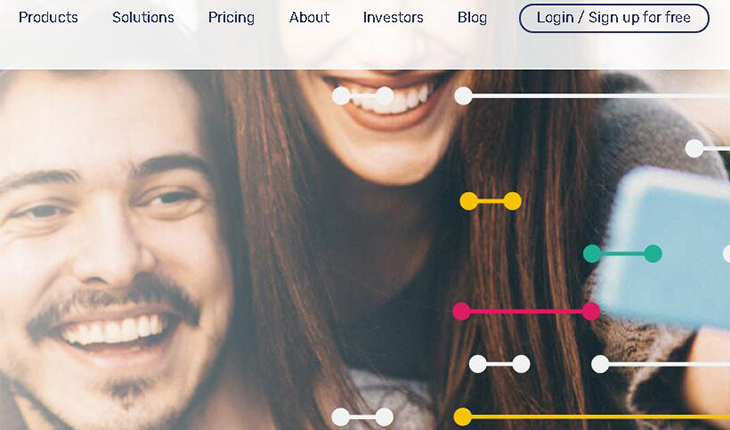 5. Biteable
Biteable has provided a wide selection of movie, music compositions, animation, and still scene templates to customize into your own presentation, simplifying the creation process. You can also upload your own music, logos and photos. If you are lack of design skills, just apply one of pre-made editable video templates.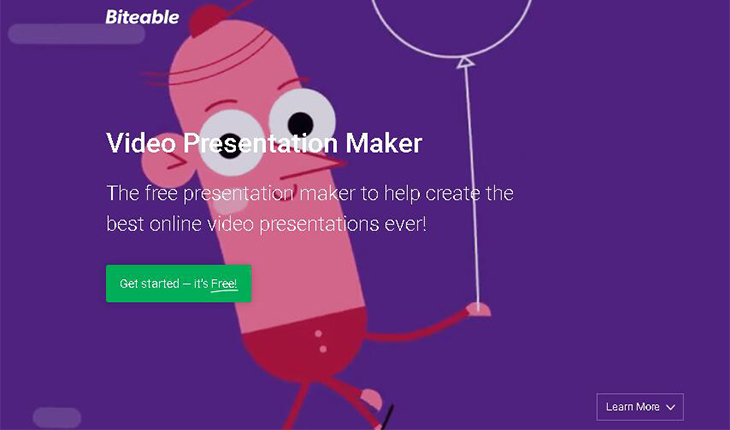 6. Knovio
From desktops to iPhone, Knovio makes it possible for you to create the presentation on any devices at any time. The finished project is viewable from any browser or mobile device.If you want to post the presentation in video websites like YouTube, export the project as a HD 1080p video.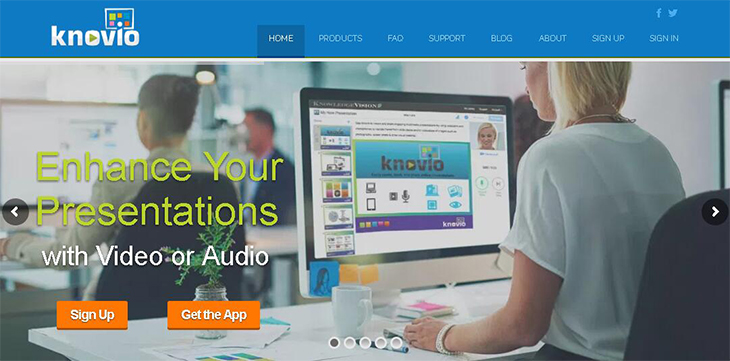 7. Videoscribe
You are able to enjoy a huge library of free images and soundtracks, when creating animated video presentation with this software. Animation times can be set to give your presentation the best look. You are also allowed to record or insert voiceover in this video presentation.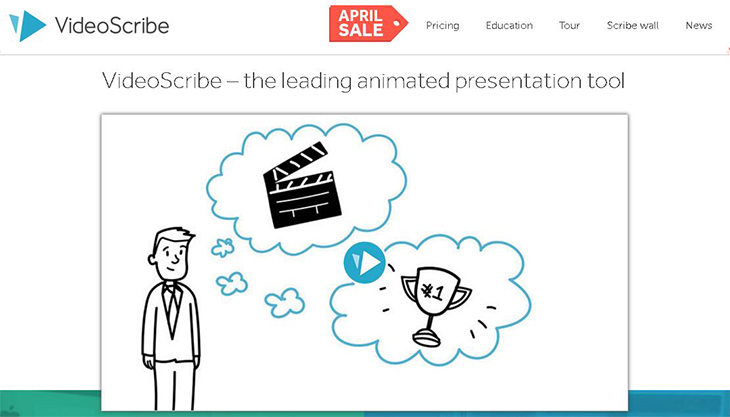 Part 2:

 Animated Presentation Made by Focusky
Start Creating Animated Presentation with Focusky