Top 10 Websites to Make Interactive Online Presentations
As you have spent much time in finding a powerful website to make interactive online presentations, however, you still have no ideas for picking which to fit your designs. Here lists top 10 websites for your choices. With different features provided, you are sure to make beautiful presentations to deliver ideas and share stories.
> Part 1: Top 10 Websites to Make Interactive Online Presentations
> Part 2: Make Compelling HTML5 Presentation with Focusky
Part 1:

Top 10 Websites to Make Interactive Online Presentations
1. Focusky.com (Strongly Recommended)
Focusky is a great option for teachers, marketers, individuals to magic presentation into a memorable experience. You can download a free desktop version on its homepage, whether for Windows or Mac. Then combine all animated elements to make presentation rich, and utilize concept mapping or non-linear way to spread messages engagingly.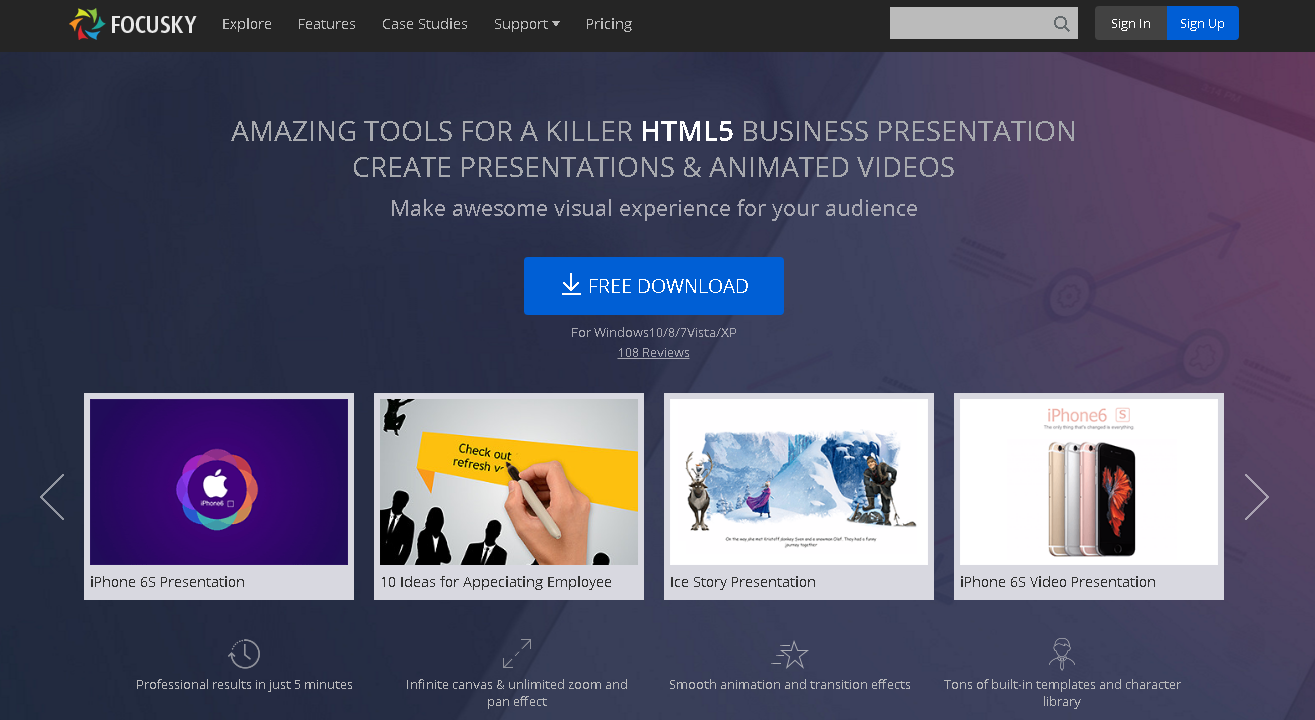 "Great ideas deserve better presenting pattern." This next generation multi-media presentation software offers you a powerful publishing platform to upload interactive presentations online. Unlimited cloud hosting makes your presentation secure and high performing. At the same time, awesome publishing solutions ensure presentation content to reach mobiles, embed to sites and share on social networks easily. You thus will be the most powerful competitor online.
Start Creating Animated Presentation with Focusky
2. SlideHTML5
SlideHTML5 is a free online PowerPoint maker that does not require technology or download software to create presentation online with great visual effects and interactivity. Different from bulky offline ppt files, the online presentation created by SlideHTML5 can be quickly shared on various social channels with just a link. It provides an unlimited hosting cloud platform, you can embed stunning presentations into your website or blog.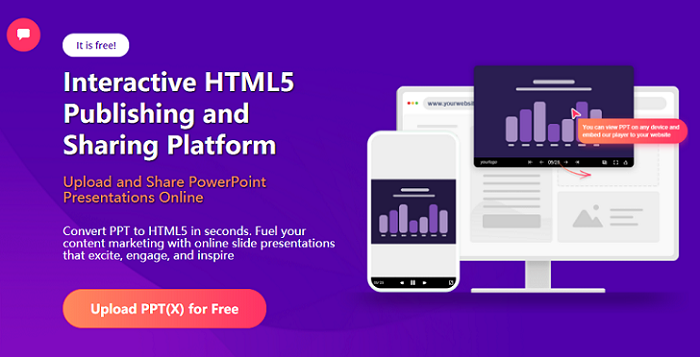 3. Moovly.com
Aiming to be the best online video animation software for creating gorgeous video presentation for people, Moovly has help those individuals or teams make short and attractive video to explain a specific point. This tool creates, customizes and shared your video presentations online with ease. In this case, you can have visual and effective communication with audiences online.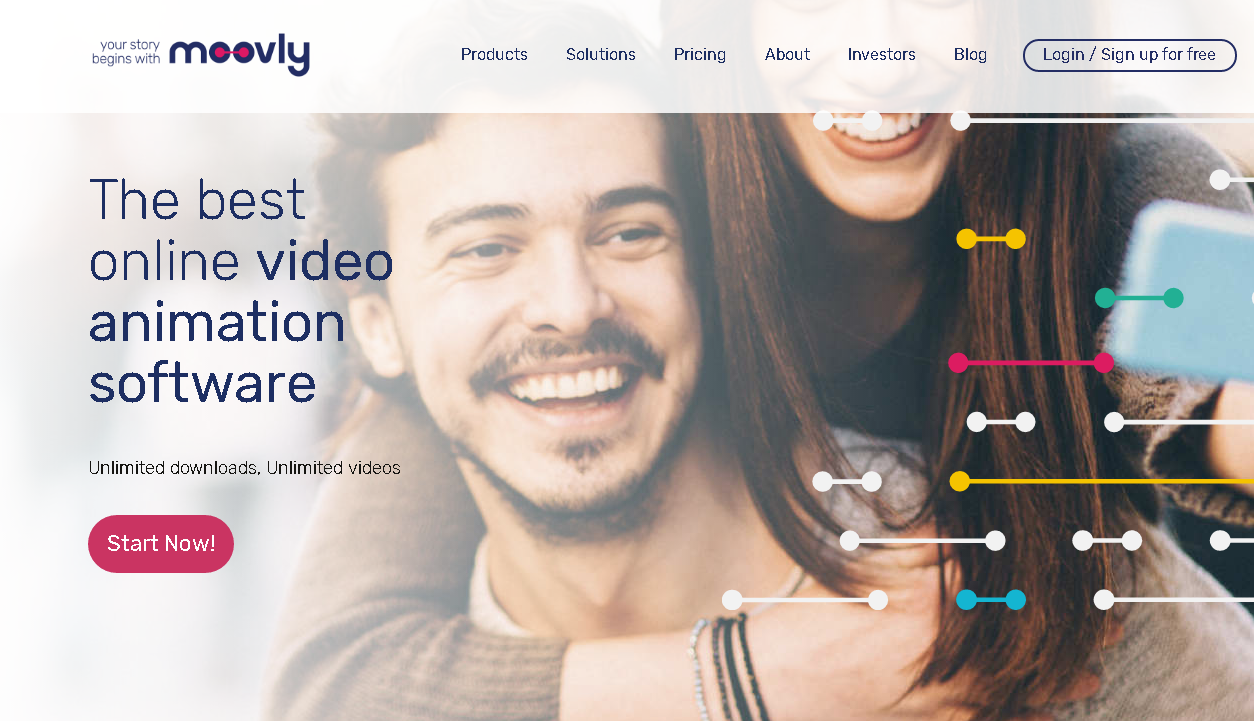 4. Thinglink.com
Regarded as the best interactive solution for your business, ThingLink provides an easy way for your content to get remembered. Intuitive editors include video, images and 360°/VR is easy to use for maximizing time efficiency. Furthermore, 3-step creation process is suitable for everyone to customize stylish and unique content. In hence, ThingLinks allows you to reach on mobiles, tablets, desktop via modern browsers.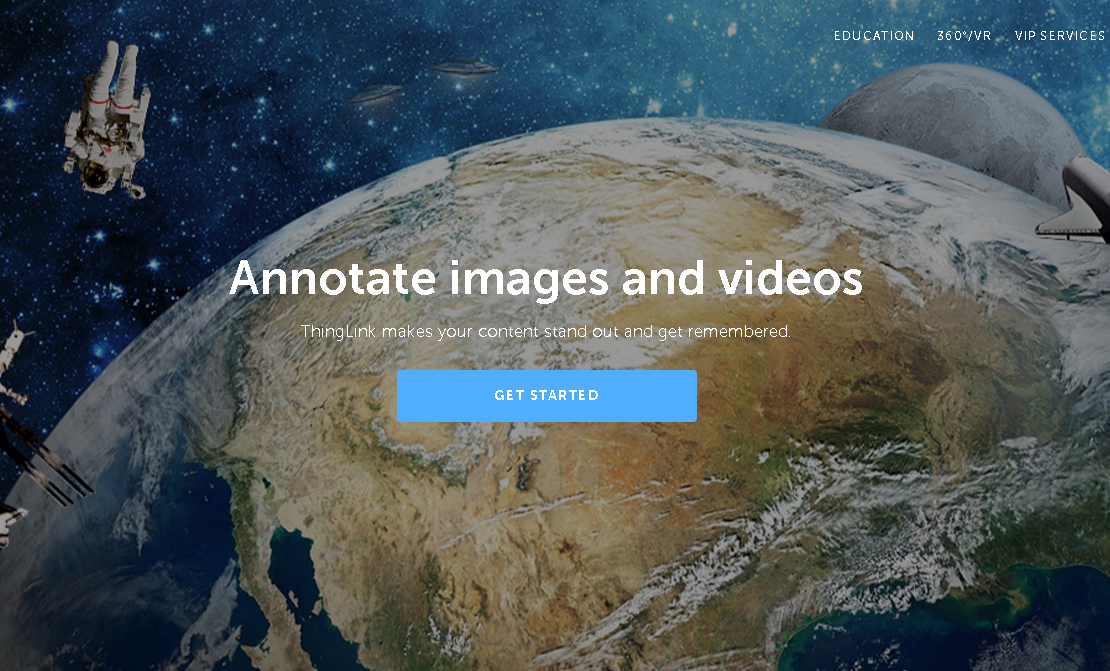 5. Knowledgevision.com
This site gives both advanced and simple creative tools for you to make interactive online presentations on desktop or iPad. A uniquely flexible platform available for you to experience engaging viewing experiences with video, images. Besides, interactive features and viewer-level analytics track to manage presentation in vivid style.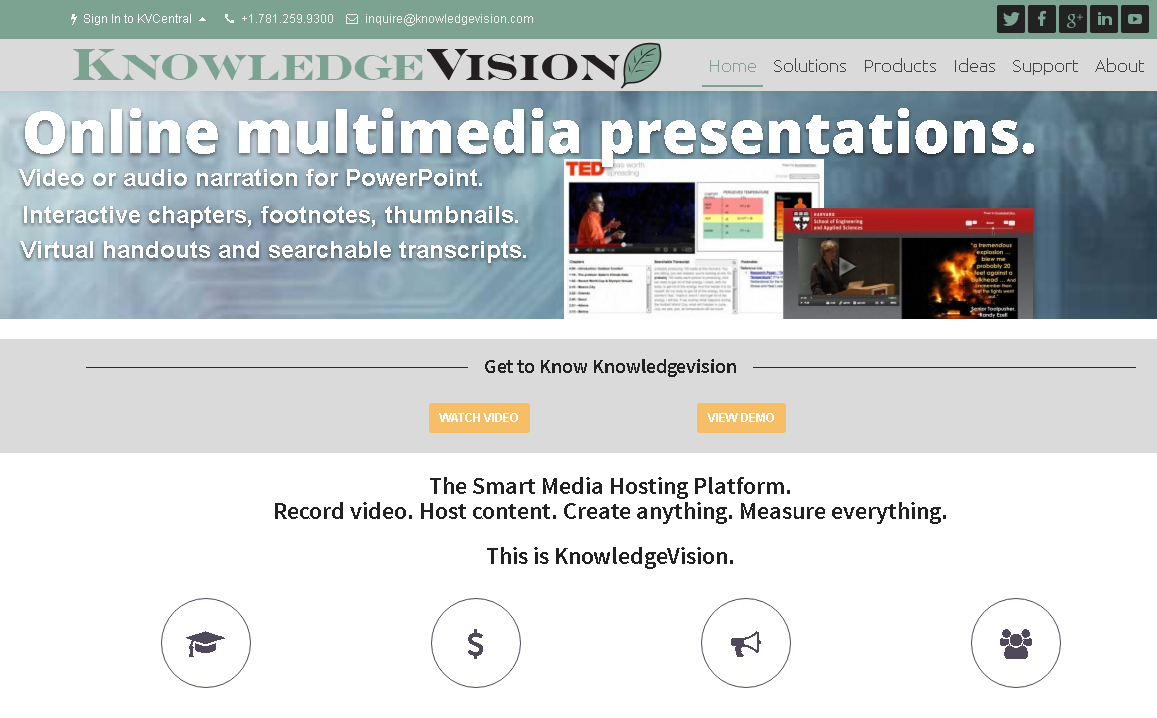 6. Canva.com
Canva have received incredible response for it allows global people to create beautiful presentations online. Marketers, bloggers and small businesses have tried this software and get professional results. What is amazing, Canva have launched design school for you to learn design skills and enrich presentation with exquisite design. It is inspiring that to share amazing contents online and wow people worldwide.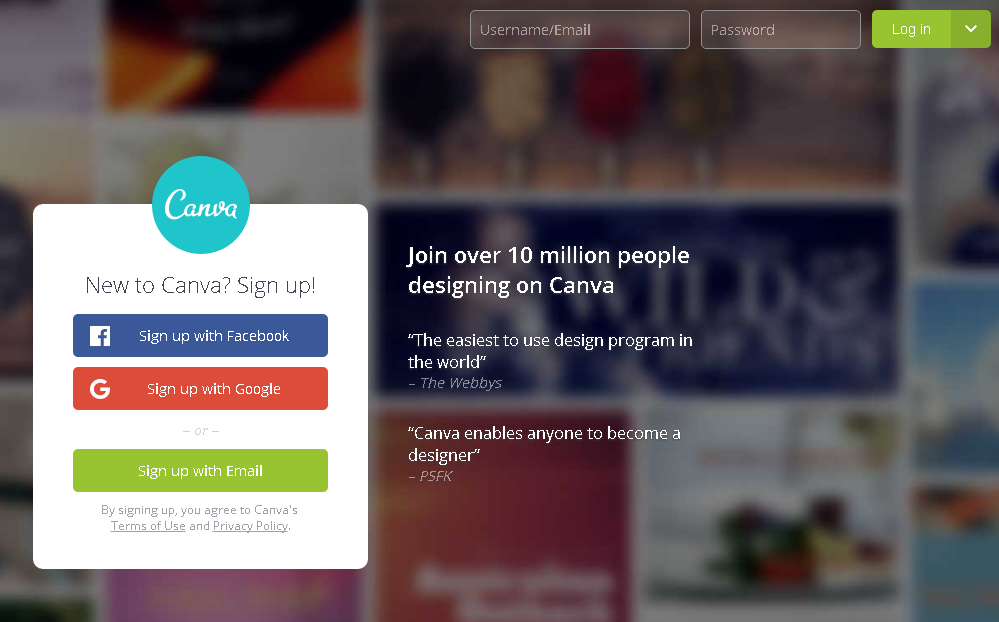 7. Prezi.com
Designed for people who are not designers, Prezi.com gives a powerful tool to get started fast with templates. You are capable of customizing these templates to make your own presentation for marketing, business, educations and more style. In addition, you can also track your success with analyze results, then present your content with a flying effect to engage more people.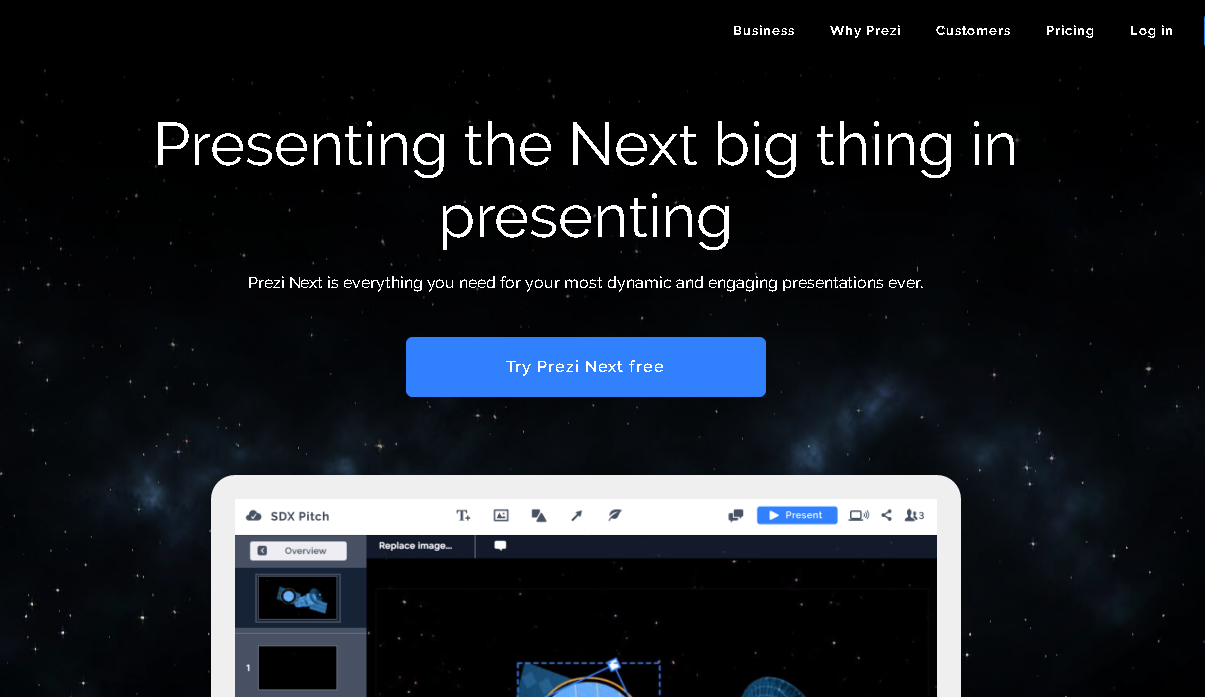 8. Visme.co
You can be powerful to capture people's attention with visual stories in presentation. Visme is easy-to-use to create immediate impact online with interactive presentation design. You will not make a boring presentation anymore, but an engaging, intuitive presentation that can be published online and shared by links.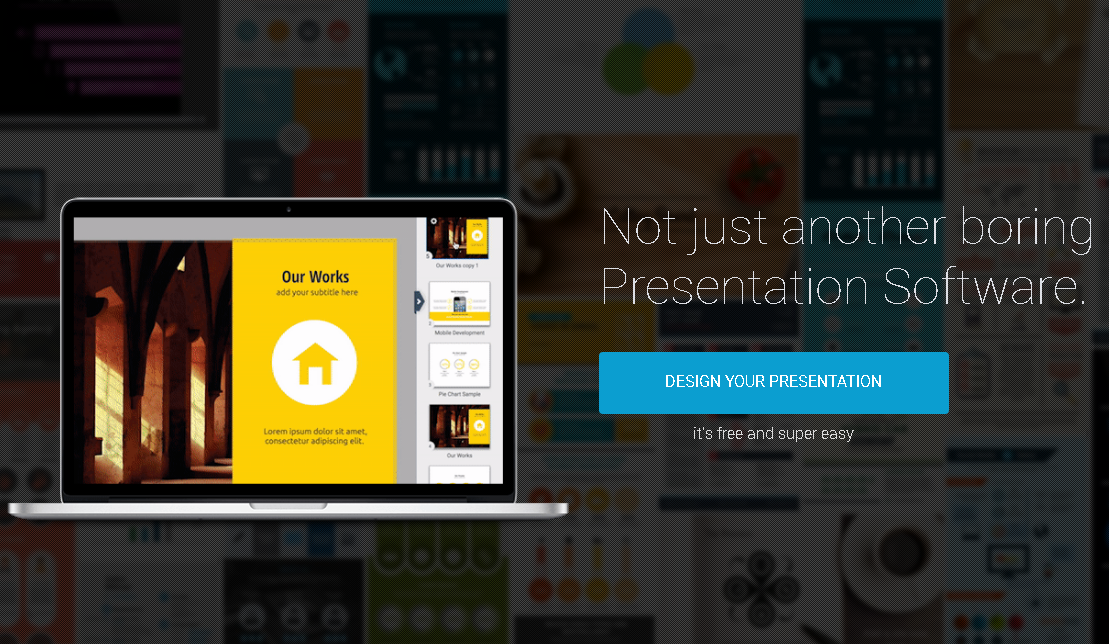 9. Pitchdeck.io
Have you ready to deliver compelling presentations and get amazing results? Pitch Deck gives the world's first presentation platform for you to make high-value content. From presentation creation, distribution and publication, this amazing tool encourages you to maximize visual shock online. You can start now to transform your static design into fully interactive, performant presentation in minutes.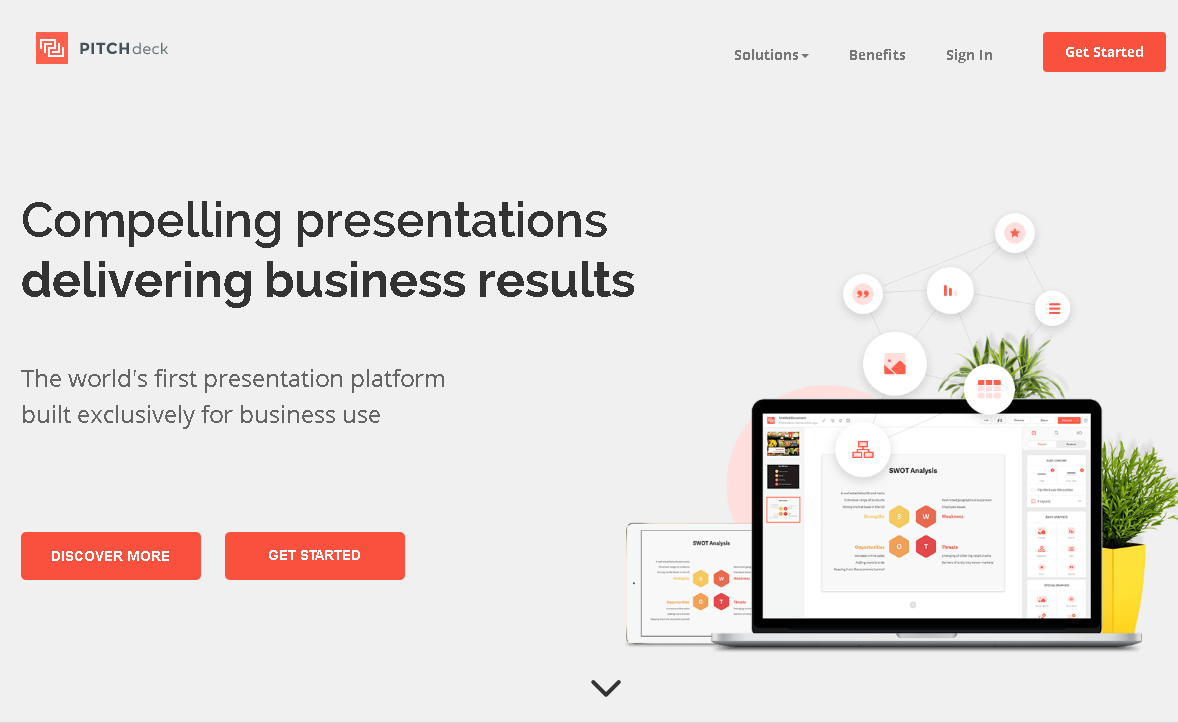 10. Goanimate.com
No setup required, Goanimate.com provides a powerful tool at the clicks of mouse. You just need an internet connection, then drag-and-drop templates are easy to be customized and turned into an animated video presentation. More given features will help you to publish it as HD quality video, and keep an eye-catching video presentation on your computer or put on YouTube. All are clear and without constraints to impress people online.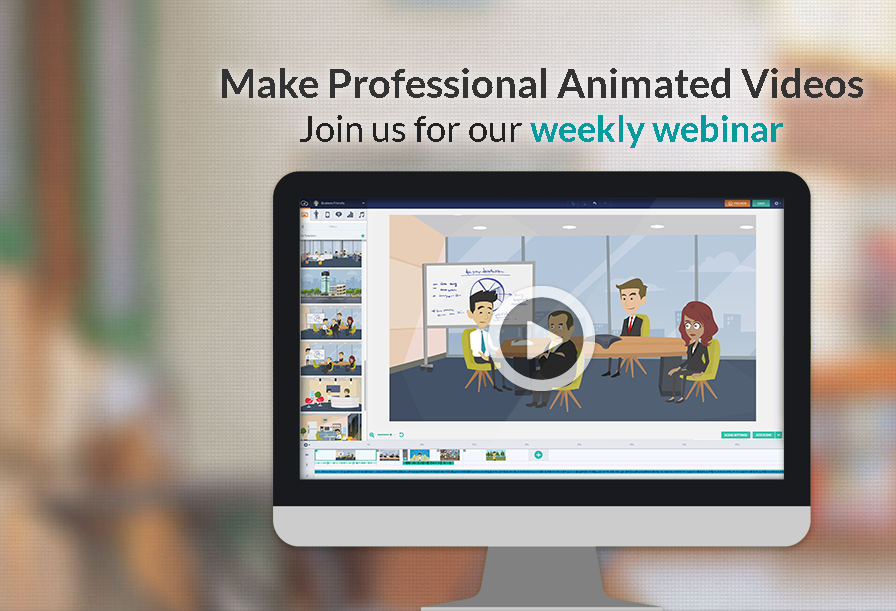 Empowering the world to design. Above top 10 websites are sure to give great inspirations for your next interactive presentations. Among which, beautiful designs made amazingly simple with Focusky. This advanced presentation software gives you a better creating, customizing, publishing and sharing experience online. Tons of features offered to inspire you to make your design innovative, modern and professional.
Part 2:

Make Compelling HTML5 Presentation with Focusky
Make Compelling HTML5 Presentation with Focusky