Top 8 Free Prezi Online Presentation Alternatives for Marketers and Teachers
Presentation is a brilliant method to deliver ideas and express thoughts which has always been a good helper in the classroom lecture and business event. Today, online presentation is considered as an effective way to show and share contents.  It really catches much more attention from marketers and teachers.  To create a stunning online presentation, many people spent their time in looking for presentation creator ideas on the Internet. Like Prezi, it is the one that has made a contribution to those presenters. In fact, there is plenty of presentation software offered to build up an excellent work.  Just keep reading in this blog, 8 top Prezi online presentation alternatives will be provided for you to achieve great contribution in the design.
> Part 1: Top 8  Prezi Online Presentation Alternatives for Making Facinationg Presentations
> Part 2: Intriguing Presentation Designed by Focusky
Part 1:

 Top 8  Prezi Online Presentation Alternatives for Making Facinationg Presentations
1. Focusky
Focusky is a free but sophisticated Prezi online presentation alternative . It is a personalized solution for designers from different fields. The easy-to-use interface lets users to be able to build and customize multimedia and animated content without any problem. Based on the powerful Could platform and advanced HTML5 technology, you will have not any troubles to show and share presentations online, view presentations on mobile devices as well.
For the Teacher:
Easy to arrange contents from whole to part or part to whole with in a mind-mapping style, to create a comprehensible presentation
Have option to polish the text with WordArt and Texture
Various shapes and curve to design awesome layout for presentations
No difficult to insert formulas with formula editor, supporting both superscript and subscript
Numerous animated characters and amazing animation effects help to capture the attention of audiences.
For Marketers:
Easily use awesome 3D background to create business presentation to promote the product.
Create amazing slideshow – make your product images show in a more stunning way
Allow to add background music to help enliven the atmosphere of your business presentation
Enable to embed video to give more details and information to make presentation more comprehensive
Without any trouble to add caption and voice narration to help audiences and clients understanding presentation better
Get Start to Create a  Absorbing Presentation with Focusky
2. Moovly
Moovly is an animation software platform that allows you to create animated movie and presentation to captivate your students and employees, Moovly's possibilities for animation are endless. It's suitable for marketing, business, education and freelance jobs. And it is available for iPhone and iPad.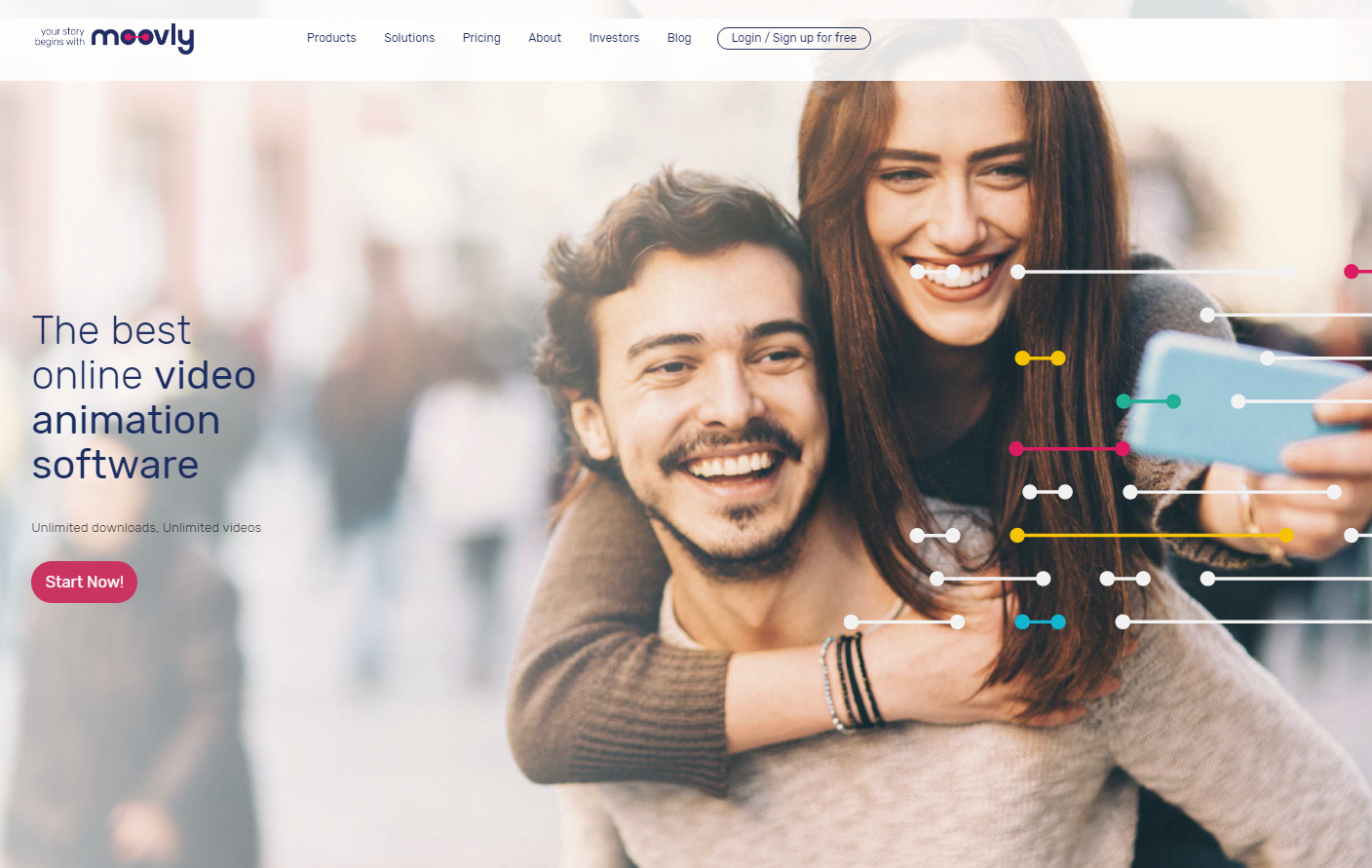 3. Zoomcharts
ZoomCharts is a cross-platform HTML5 charts library for creating interactive visual data interfaces optimized for touch-screen devices and web application. It is a great service for helping to save time for the end-users on data based decision making while increasing their engagement.

4. ZionWorx
ZionWorx is a kind of easy-to-use, feature-rich and affordable online church presentation software to help your church embrace today's technology. It lets you show any video or image without needing additional software. Except for the church presentation, it can be used in many more ways, of course.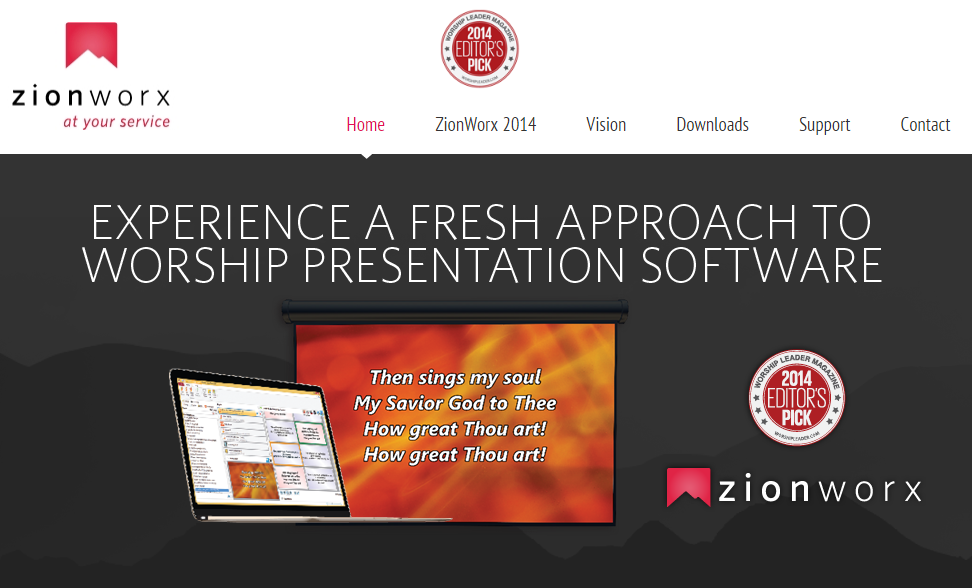 5. Visually
Visually is a community platform for data visualization, videos, infographics and presentations that connects designers with clients to create content. It is a new way to think about content creation specialized creative talent, online and on-demand.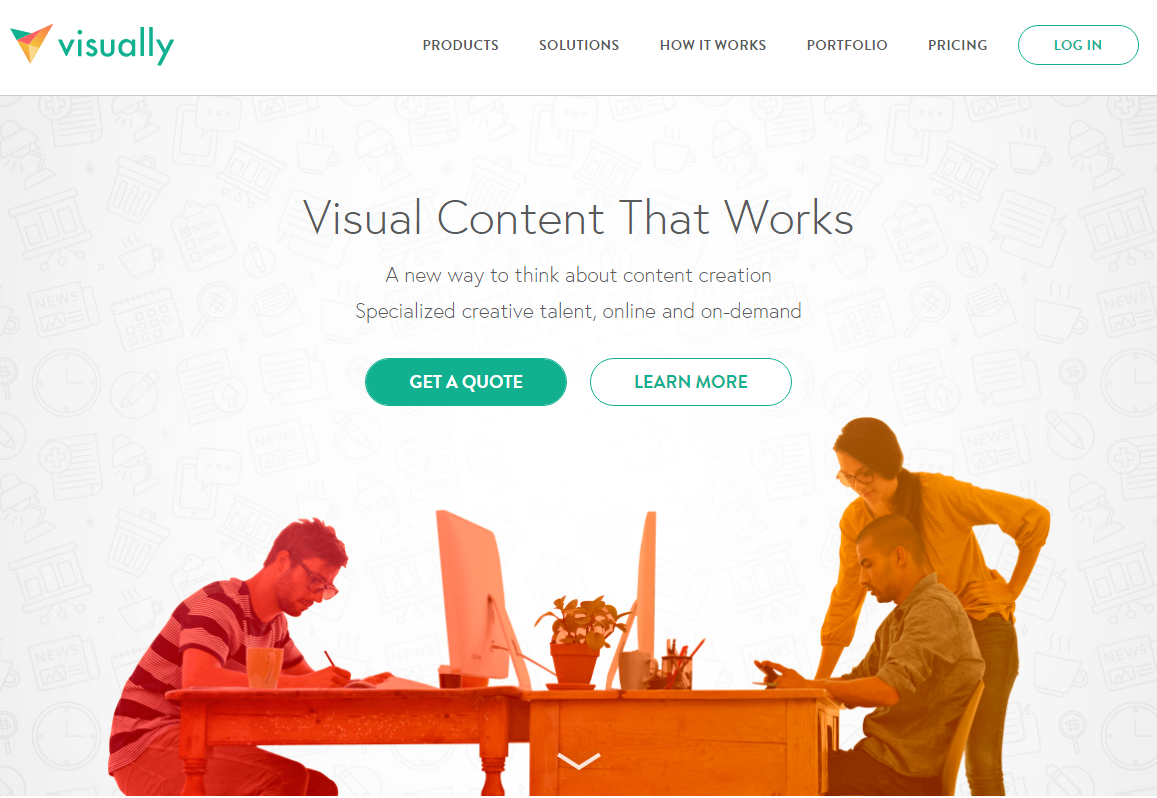 6. Vcasmo
Vcasmo is an easy and powerful online presentation platform for video slide shows, business presentations, training, academic teaching, sales pitches, and seminars. You are allowed to publish video & slides presentation online to share without any third party installation. Besides, Vcasmo supports playback in browser, mobile and iPad. If you want to download your presentation to view offline, it can also satisfy your requirement.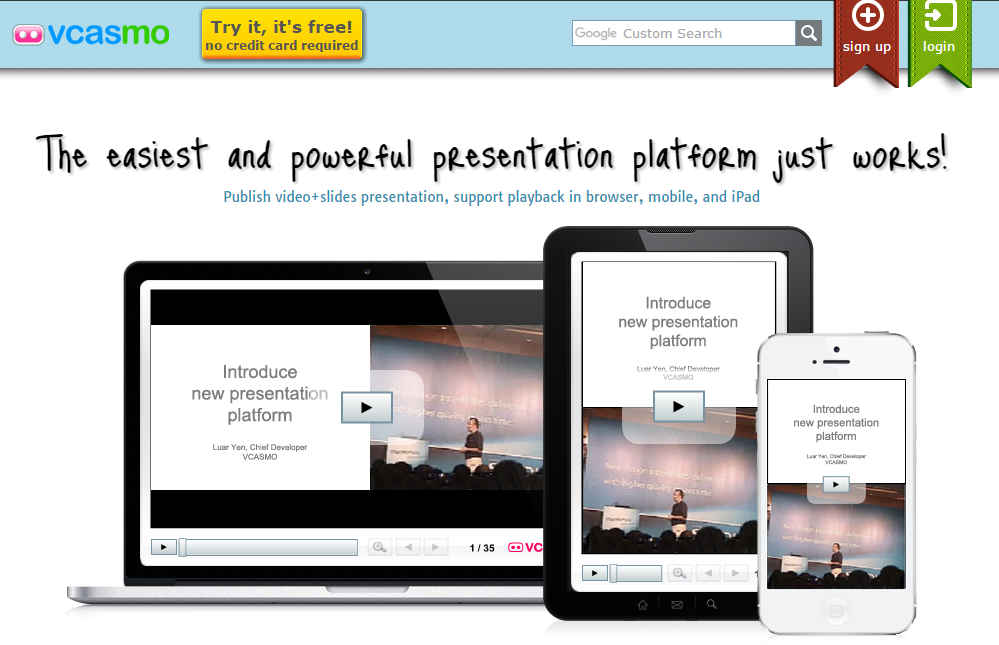 7. PresentiGo
PresentiGo is a lightweight, effective tool for marketing and sales people that enhances your PowerPoint presentations with features like 3D. With this solution, you will be easy to combine next-gen visual presentation on tablets with in-field sales reps management.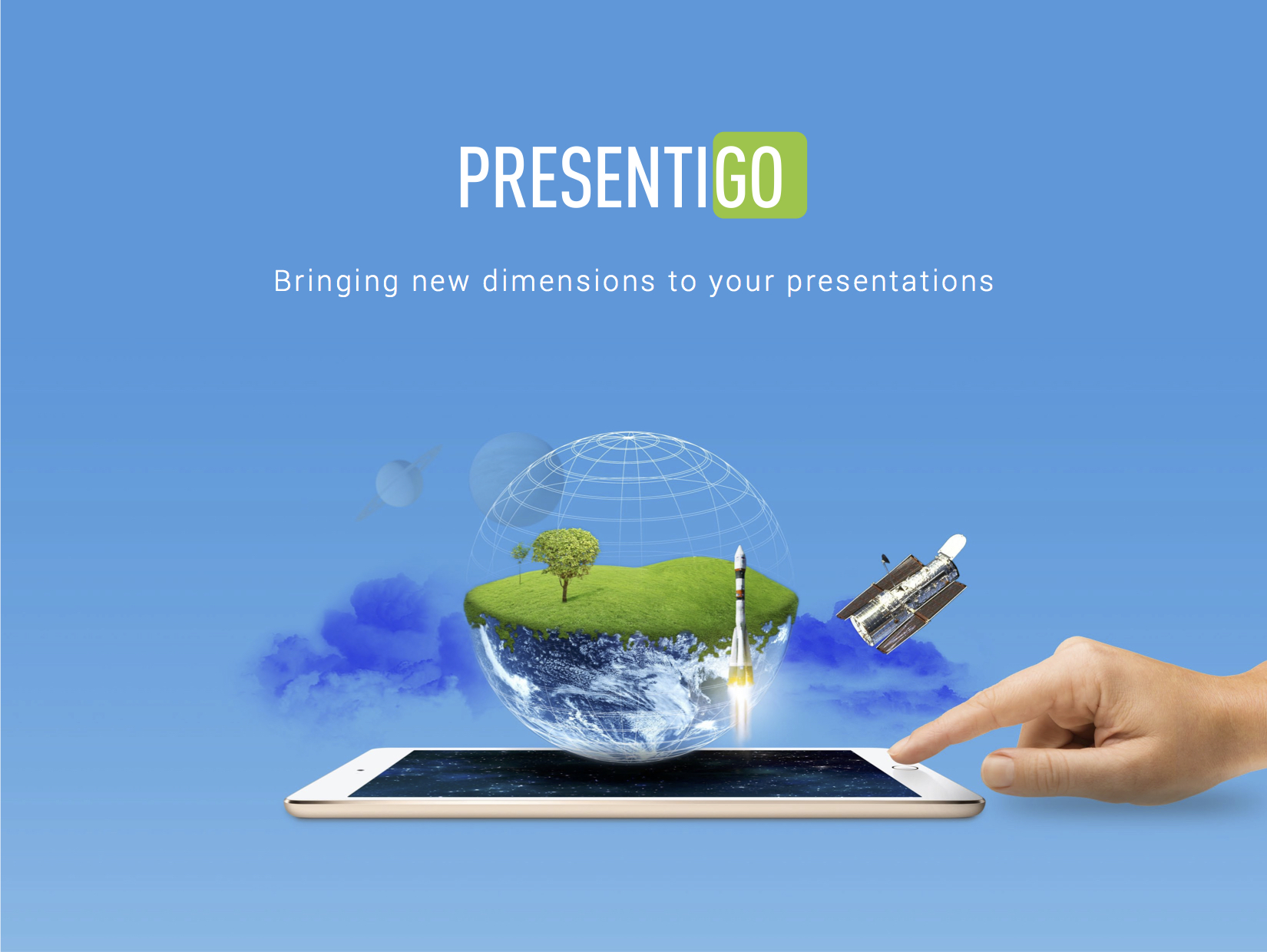 8. PresentationTube
PresentationTube offers a free video presentation recorder and video sharing platform to help teachers and students easily produce and share quality video presentations in a new way. In addition, the online platform uses the latest YouTube APIs technology and modern video uploader with progress bar to upload, process, and host the video presentation and combine it with scrollable slide navigator.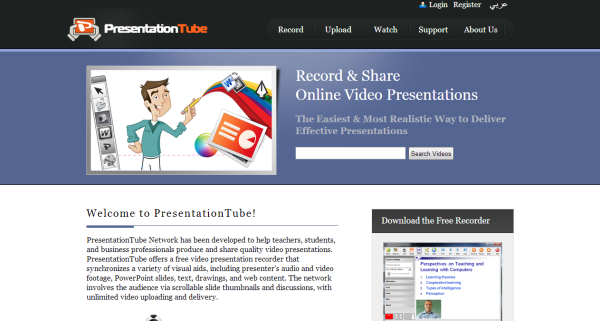 All in all, different presentation software has their different features. Prezi can definitely do a favor for a presentation creation, but these free online solutions listed above will be great alternatives to the Prezi. They can provide you with a more convenient way to create impressive presentation on marketing and educational topics.
Part 2:

  Intriguing Presentation Designed by Focusky
Get Start to Create a  Absorbing Presentation with Focusky