Focusky offers everyone an opportunity to create non-linear presentations in a breeze, which has been regarded as the best free PowerPoint alternative. It not only brings your linear PowerPoint presentations to alive, but also amazes your audiences with its cooling transition effects, rich multimedia contents and multiple distributing channels. It is a totally foolproof presentation tool for everyone to make video slideshows, business presentations, training courses, academic presentations, sales pitches and the like. With the help of Focusky, you can bring awesomeness into your presentations and make your audiences engaged on your ideas.
Simple Interface
You are not required to have a good command of any particular programming knowledge or expertise. The operating interface is really simple and easy-to-use. For example, if you want to add a text into your files, you just need to click the text button, and then you can change the fonts' type, fonts' color, font' transition effect, fonts' position and so on accordingly.
Download Focusky Desktop Version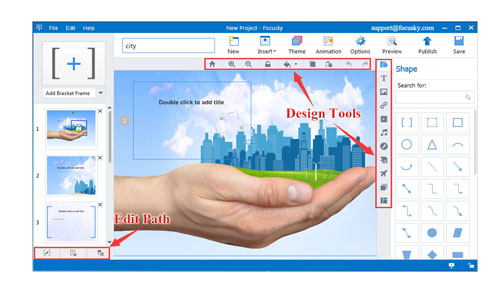 Share Animated Presentations
A dull PowerPoint will discourage yourself and your audiences. It is not really a hot potato for you animate your presentation if you make the best of the Focusky's functions. You can add images, links, YouTube videos, flashes, SWFs, audios to make your presentations alive. Besides that, you can share your presentation through social media, such as Facebook, Google+, twitter and so on. In addition, when you publish your presentations in video format, you can share your video presentations on different video channels such as the dailymotion, Vimeo and so on.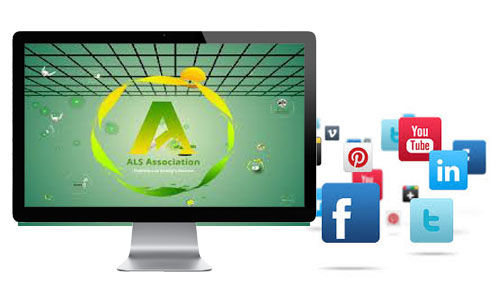 Stunning Transition Effects
When I am an audience, I usually become more concentrated and engaged when the speakers add the transition effect from one item to the other or from one powerpoint to the other. With Focusky, you can not only show your presentations slide by slide with zooming effect, panning effect and rotation effect, but also animate your digital contents with the animation effects including the entrance effect, exit effect and emphasis effect. If you explore further our software, your presentations will become more and more attractive and fascinating.