Focusky is the best free presentation tool that helps you to make a successful presentation in front of your colleague, customers, classmate, students and the more. It not only enables you to create fascinating animation presentations in minutes, but also turns your static presentation into an animated viewing experience.
No matter what purposes, Focusky free presentation tool and mobile application will probably help you leave a deep impression on your audiences. Integrating multimedia contents such as video, images, flash and more into a winning presentation that will definitely help you win over your audiences without a doubt.
Well-designed Templates
Focusky is professional free presentation tool that lets you create and present your ideas on a large virtual canvas. In order to help users to get started with their presentation quickly and easily, it offers multiple well-designed templates fro users. Anyway, some of them can bring out 3D effects. Once you select a template of Focusky free presentation tool, you can easily add new slide and then edit the slide with ease.
Download Focusky Desktop Version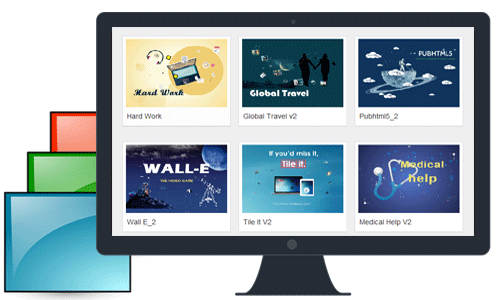 Rich Multimedia Contents
With Focusky, you can easily places your ideas by inserting video, images, flash, links, audio and more multimedia contents. It is easy to insert and simple to customize the settings of inserted contents. And then it will help you present your ideas in a visual content way and engage your audiences immediately. That's a perfect free presentation tool to create multimedia rich presentation for your business and classes.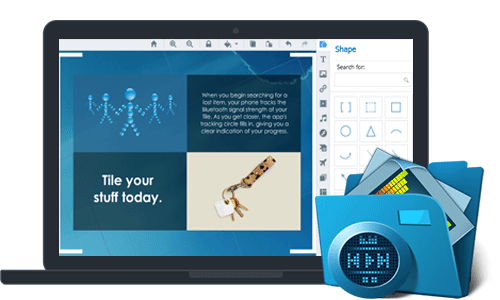 Handy Mobile App
Focusky works well on cloud, desktop and even on mobile devices. And the mobile app will offer a convenient way for users to tell your story on Android devices, iPad and iPhone simply. But mobile app of Focusky doesn't support to edit slide presentation so far. If you would like to insert multimedia contents, desktop solution of Focusky can help you create a dynamic and media-rich presentation in minutes.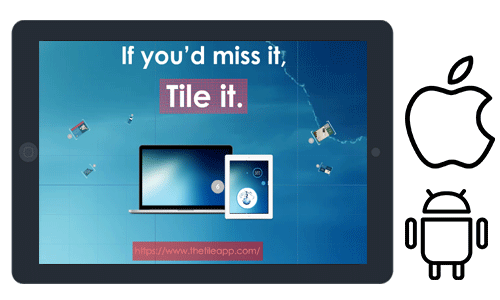 Share and Embed Conveniently
Focusky offers a free account for users to upload and create engaging presentation on cloud and desktop. It allows you to upload and publish your presentation to cloud without limit. And users are allowed to share their online presentations via social networking sites or embed them on their websites.