Using Focusky free video presentation software to create a high-quality video presentation, you will get amazing experiences. Powerful animation function allows you to add animation for every object you add in the frame, easily achieves the dynamic effects in video presentation. Tons of pre-designed templates and themes are available for everyone. Amazing zooming effects help to light up the key points. Freely publish and share your video presentation online with all the people.
Apart from viewing the created high-quality video presentation on PC, Focusky offers an APP for iPad, iPhone and iOS devices, helping you view and share HD content rather than sharing presentations in real-time. There is no need to be worry about sharing presentation files over Focusky network. This cross-platform software provides your uploaded files with a secure circumstance to store, manage and share.
The free video presentation software ─ Focusky provides: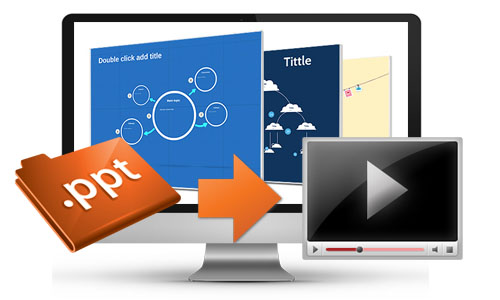 Video Presentation Maker Standard
Focusky provides you with a great solution to make a high-quality awesome video presentation. The video can be directly saved in MP4 or FLV formatting from a created dynamic presentation in Focusky. Furthermore, it enables you to burn the HD video presentation to DVD for playback on TV with DVD player. And you can also choose to output this video fit for viewing on iPad, iPhone, iPod, PSP, Archos, Mobile Phone or for sharing on YouTube, Facebook and more.
Download Focusky Desktop Version
Free Online Hosting
Whether you're having a website or not, you are able to publish a video presentation online for viewing with this powerful free video presentation software ─ Focusky. It is free and simple to upload a traditional PPT file to convert it into high-quality video presentation from both Focusky.com and software to Focusky cloud hosting. Also, you can manage all the uploaded online presentations with your personal space at Focusky publishing platform.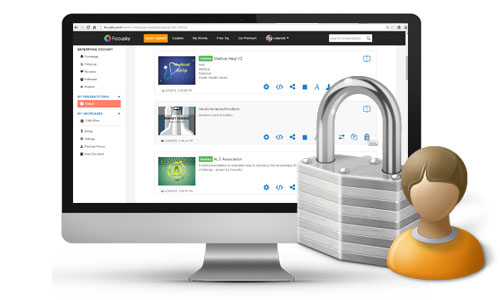 Stability and Security
Are you afraid of the security of your uploaded files? Not now! Focusky Cloud employs Amazon S3 service to store and protect your video presentation data from both logical and physical failures, making your presentation data is highly secured! So just feel free to upload, manage and share your high-quality video presentations with Focusky now!