9 Best Online Presentation Maker Software to Create Amazing Online Slideshows
The times are over when you have to download an office suite to create wonderful presentations for work, a talk, or school. A plenty of new online presentation maker has been designed to create amazing online slideshows. We will introduce the 9 best options, which you can work well with from any computer.
> Part 1: 9 Best Online Presentation Maker Software
> Part 2: Create Amazing Online Slideshows with Focusky
Part 1:

9 Best Online Presentation Maker Software
1. Focusky (Strongly Recommended)
There are lots of good reasons to consider Focusky as the best presentation maker. For one thing, this software has easy-to-use functional: editors for you to add texts, import function for you to embed multi-media, customize options for you to add a personal touch to the contents, and preview mode for you to view the presentation in a nice formatted way. For another thing, you can access the presentation via any web browser at any time, once the presentation is published to the Cloud via Focusky.
Start Creating Impressive Online Presentation with Focusky
2. SlideHTML5
SlideHTML5 is an easy-to-use online presentation maker that can create an interactive presentation just in minutes. No technical skills or software installation are required to quickly convert PowerPoint to HTML5 presentations. SlideHTML5 enables you to share your online presentations on any social platform with just a link.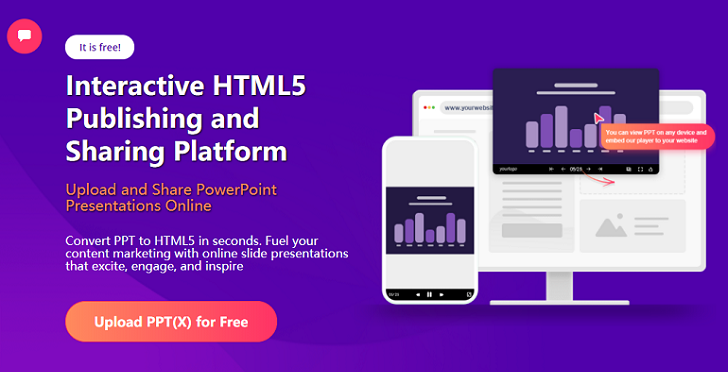 3. FlipSnack
FlipSnack is an intuitive online presentation maker focusing on multi-media content creation. Start from scratch to create a presentation, or redesign the published presentation. Simply use its online editor to customize skins, add hyperlinks, and insert rich media to your presentation.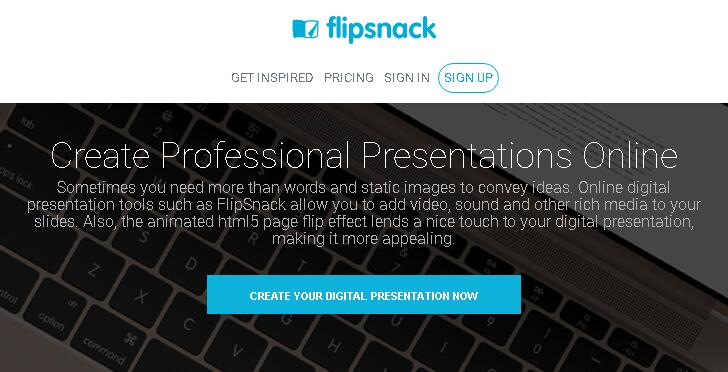 4. Pitch Deck
Pitch Deck converts your static designs into fully interactive sales presentations. This maker allows for real-time collaboration on the creation, no matter where the team members are. It also provides a pre-approved visual library to ensure brand consistency in your sales presentation.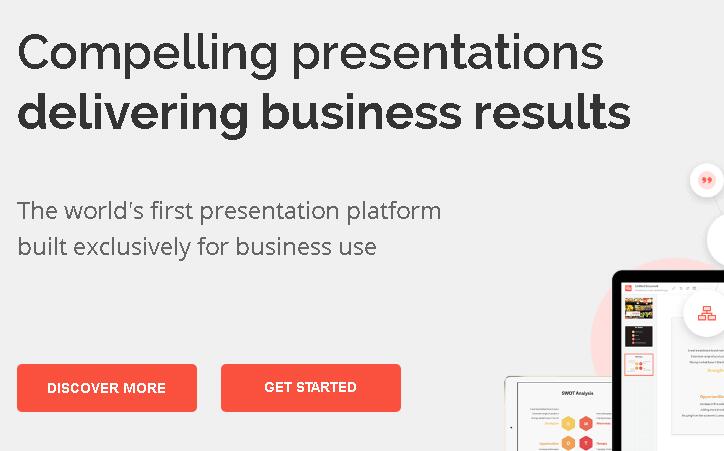 5. Lucidpress
You are able to tell a better story if using Lucidpress to create an online slideshow. A huge gallery of professional templates is offered to help you design the layout of your presentation.  Elements like fonts and colors can be customized in only a few clicks to match your logo and color palette.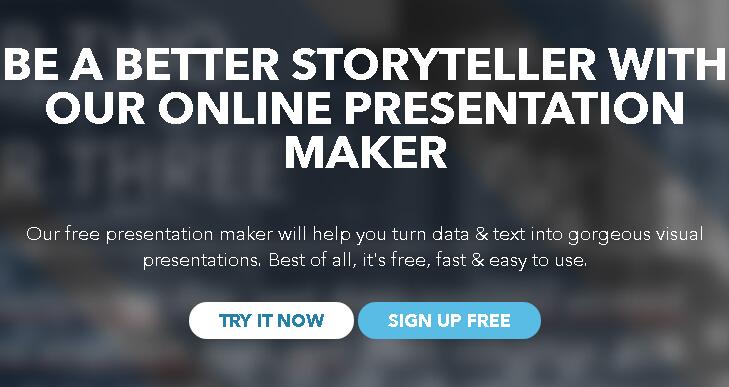 6. Slides
No need to download any software. You can access the Slide editor right in a browser. The option of vertical slide creation gives you a chance to add optional slides that can be skipped when you are presenting. This helps you customize the content for a specific audience.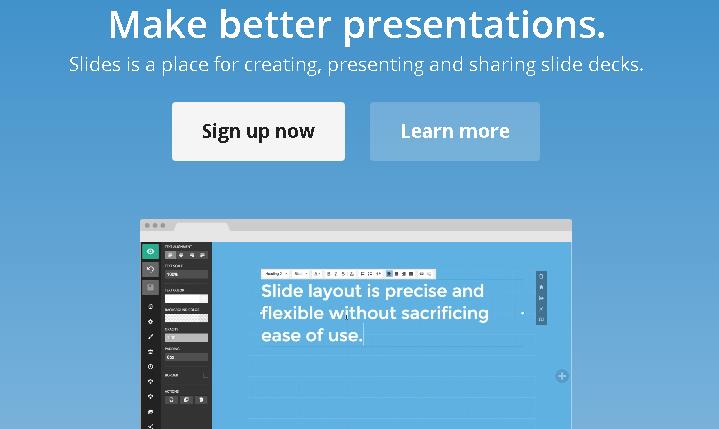 7. Prezent 3D
Present 3D's modern drag-and-drop interface enables you to create extremely impressive presentations in minutes. Free to search for the right images in a stock image library. Enhance your presentation with 3D transition effects. Give audience options to choose the path through presentation to engage them.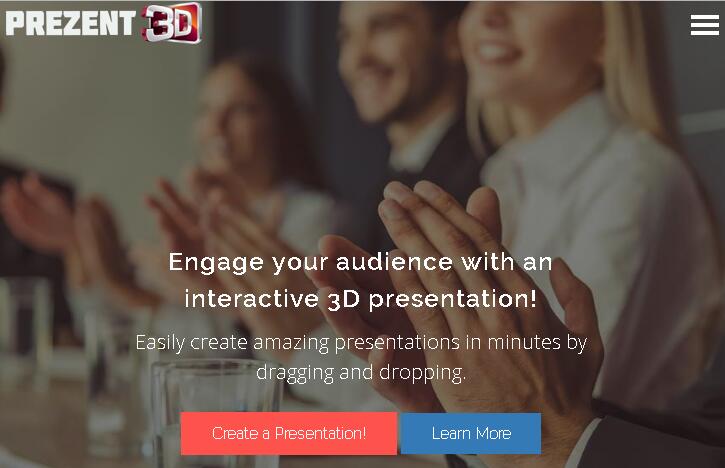 8. Haiku Deck
Simplicity and clarity are virtual to an effective presentation. That's why we include Haiku Deck in this list. This maker clears away all the clutter, making it easy for you to focus on the key idea in the presentation. You can use a wide range of image filters to polish images.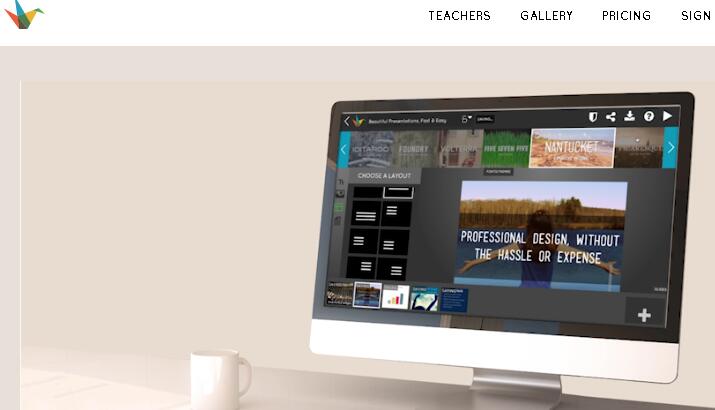 9. Animatron
As its name suggests, Animatron helps you create an animated presentation to engage your audience on a whole new level. You can choose from free pre-animated assets such as characters, props and backgrounds to make your presentation as dynamic as possible.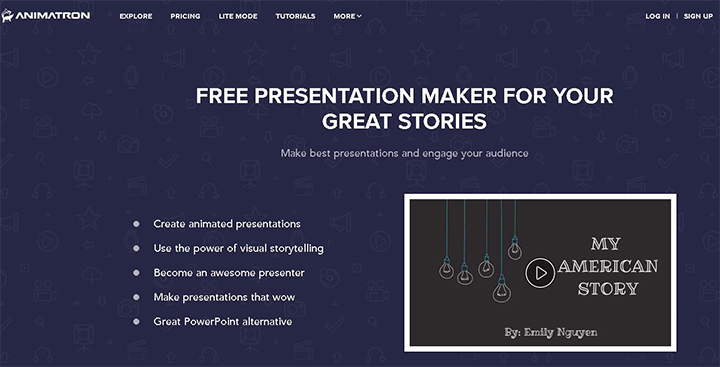 Part 2:

 Create Amazing Online Slideshows with Focusky
Start Creating Impressive Online Presentation with Focusky