Focusky is the tool for a killer business presentation. With the help of this software, you could easily create an animated video or presentation. No more slide-to-slide presentations, instead of the stunning animated video presentation. It is definitely the best PowerPoint alternative for making business presentation. Focusky truly does not disappoint you.
If you need to create an attractive business presentation that can guide your not-on-the-spot team to follow your idea, then come to Focusky. Focusky is free business presentation software which offers lots of powerful editing features that help you make an impressive presentation. Its publishing features make it easy to share your presentation with your team.
Zoom Effect
Charts and graphs are the most common content in business presentations. They visualize numbers, trends, up or down, which makes your idea more convincing. Nevertheless, numbers on charts and graphs are usually too small to read. In this case, you can take advantage of the zoom feature of Focusky. The presentations made by Focusky can be zoomed in limitlessly without decreasing images' clarity. With this powerful feature, you don't have to worry your team misses any details of your presentation.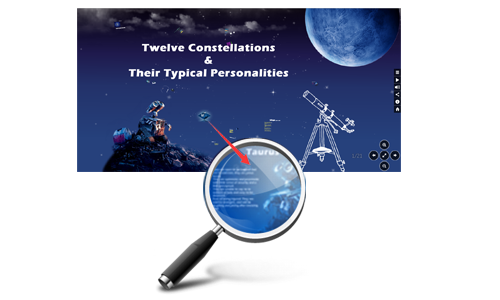 Mind Mapping
A mind map is a wonderful presentational device which visually organizes information. Unlike PowerPoint, Focusky allows you to arrange presentation contents into mind mapping paths rather than boring slides. The paths help you visually explain how contents relate to each other, enabling you express your idea with great clarity and logic. Plenty of templates with pre-made mind mapping paths are available to apply; or you can design the paths by yourself.
Download Focusky Desktop Version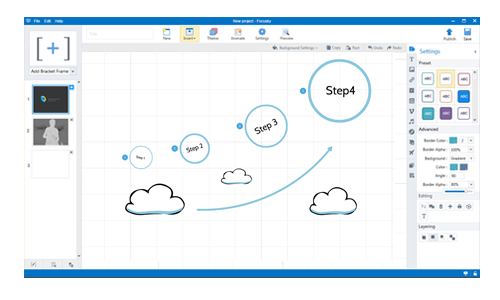 Online Publishing
Focusky's free cloud hosting service makes it possible for you to publish your business presentation online. What's more, you are able to share your online presentation with your team via social networks like Google Plus, Facebook, Twitter and so on. You can directly email your Focusky presentation to your team too, or embed it to a webpage where your team can view.