Focusky does interest your audiences. Stunning animation video presentation is of course to grasp audiences' eyes quickly. You just can tell your story with this animation video. Here offers you a platform to making your interactive animated videos & presentations and publish or share to everyone.
Focusky is such a stylish free interactive presentation maker that enables you to use images, sounds, videos or simple text, and animate them using a wide range of amazing transition effects in a couple of minutes. The created presentation will greatly draw your audiences' attention in an engaging way. Focusky presentation tool comes both as a free and paid service, but even the free version has all the powerful options you need for designing a beautiful presentation.
How can Focusky make a beautiful presentation?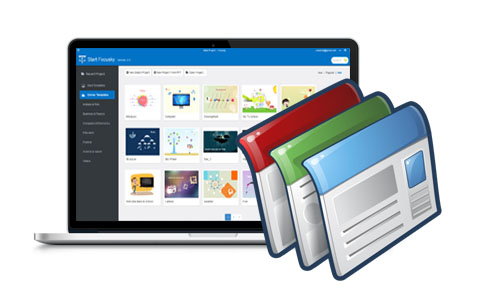 Pick Proper Styles & Templates
The appearance is crucial for beautifying your presentation. Pick a style that is appropriate for your audiences will boost the effect of presentation. Focusky offers a wide range of beautiful templates to choose from, and they are totally free. With the premade templates, all you have to do is to insert the text you want and the formatting will be automatically fitted for your content. In addition, Foucsky is very easy to use and you can customize a template with built-in designer and elements easily.
Download Focusky Desktop Version
Embed Pictures & Videos
When viewing the presentation that is filled with text could be a very annoying thing. But things will be different if you emphasize your key points by embedding images and videos into it. So Focusky provides you with a quick and powerful animated videos editor to animate your presentations. It allows you to create an interactive presentation by cropping and seamlessly embedding any video into your slideshow! The embedded animation will surely keep your audience excited for a long time.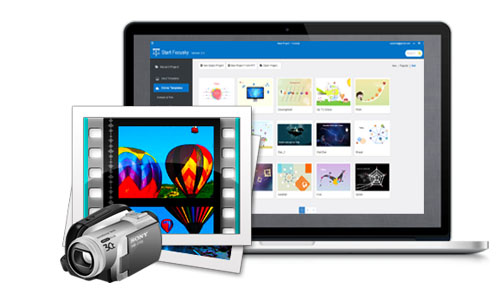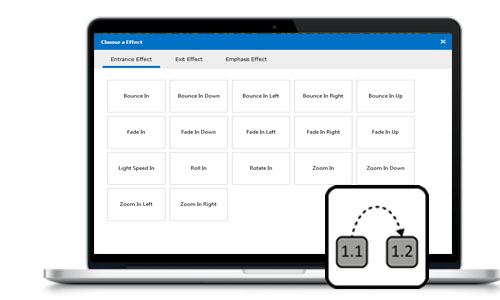 Add Amazing Transition
Apart from the ready to play content, the way to present them is also vital. Focusky gives you dozens of transition effect to make every move of your presentation lively and interesting. Your ideas are presented in a dynamic and fascinating way with zoom and pan effect, like an animated movie, and you can select keyframes, set the length of the various animations, timelines, transitions, rotation and so on.