After Steve Jobs invents the apple-series products, more and more people would like to choose that series products for its high-performance operating system and beautiful designing outlook. However, sometimes they worry the software they uses will be incompatible with their unique computer operating system. If you choose this free slideshow software for Mac to transform your dull PPTs into a vivid presentation, you can totally get rid of that anxiety and embrace the stunning effect as well as the convenience it brings to you, such as the multiple templates and themes, panning slideshow effects, APP for Mac users and so on.
Multiple Templates
There are multiple online templates in Focusky, you can choose to meet different aesthetic needs, whether you want to create a mysterious or relaxed atmosphere, you can find the corresponding template to edit your digital contents. What's more, you can also use the 3D templates to create the dynamic effect.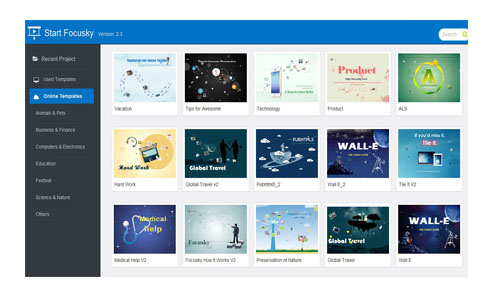 Various Themes
When you choose different themes, the font and the background color of your files will be different correspondingly. You can try and preview different themes until you find the most appropriate one to your contents.
Download Focusky Desktop Version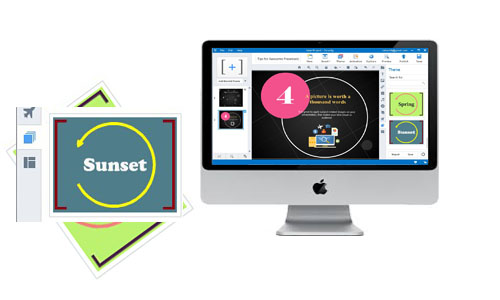 Panning Slideshow Effect
One of the most amazing features of Focusky is its panning and zooming effect. You can zoom in the contents that you desire to lay emphasize on as long as you click the "adding path" button. After finishing editing, you PPTs presentation will be like a movie debut. It is really charming.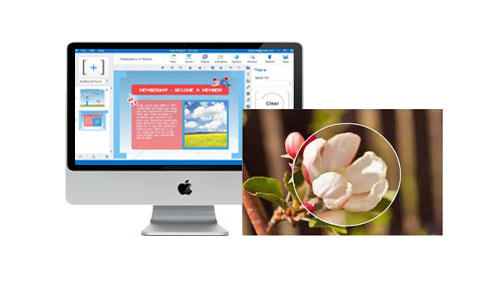 APP for Mac and Window Users
There are different publishing platforms you can choose whether you want to publish online or save on your own computer. That's to say, you can publish your files in APP Mac OS application, window application, HTML, ZIP, EXE, video formats. So even though you are Mac users, you still can enjoy the convenience it brings to you.