Top 8 Real Estate Presentation Maker Software for Realtors and Marketers
A compelling presentation can really help to earn more chances for your business. Many realtors and marketers try to create a professional real estate presentation, but actually they are puzzled about the matter. The reason is that they lack of an innovative and productive presentation tool. Taking a type of awesome presentation maker software is so essential if you want to design a gorgeous real estate presentation. Take a few hints from the top 8 listing presentation maker software when you have the opportunity to earn a real estate business.

> Part 1: Top 8 Real Estate Presentation Maker Software
> Part 2: Creative and Sharable Real Estate Presentation Made by Focusky
Part 1:

Top 8 Real Estate Presentation Maker Software

1. Focusky(Strongly Recommended)

Focusky is an easy-to-use presentation making tool which personalizes in creating animated video presentations. It is not limited to one special topic, every presentation designer can get benefits from this digital software. No matter whether you want to give figures or add chart to show some related details in your real estate presentation, the powerful chart editor will truly bring you great results.

It is free for use. Millions of pre-made online templates and abundant built-in materials even make it more competitive than other online presentation tool. You can pick a template fit to your real estate message and then go ahead to customize interactive and rich-media contents. With amazing features, including panning, zoom in/out, rotate and 3D transition effects, your real estate presentation will look much more professional. Focusky solution also offers you with the power to publish  real estate presentations in a variety of channels to promote your business, both online and offline available.
Start to Create Professional Real Estate Presentation with Focusky
2. Haiku Deck
Haiku Deck is an online presentation tool for making presentation slides on any topics. Taking Harku Deck to facilitate your business creation work can definitely save your time and improve the total design results. With this solution, you will be easy to clear away the clutter and express your idea simply and clearly. Besides, all your presentations can shown on the web, iPad and iPhone.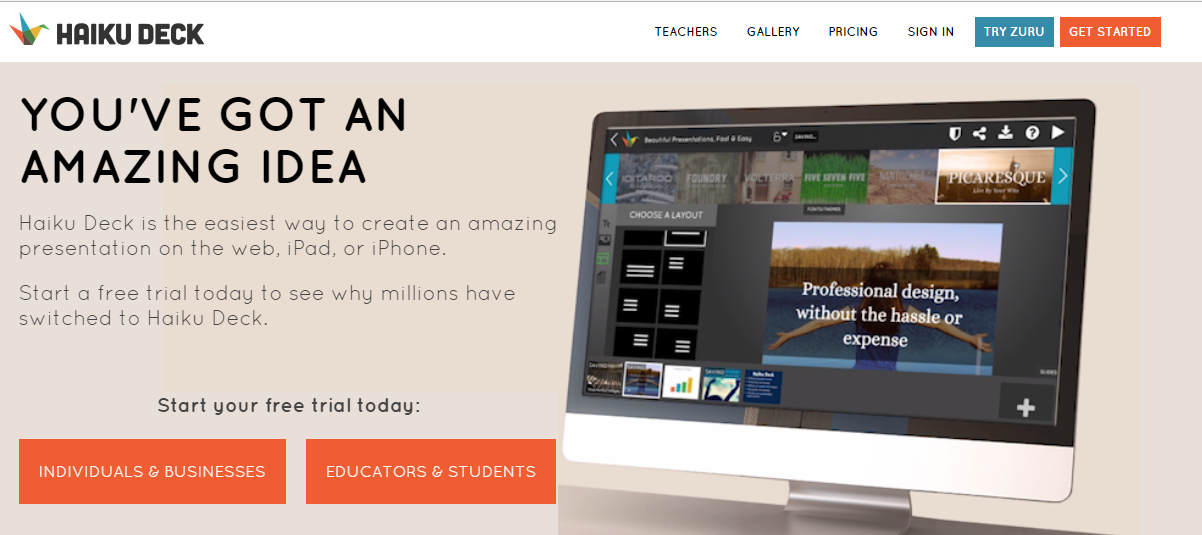 3. FlowVella
If you are a realtor and you are looking for a new way to share your client's listings, FlowVell will come to rescue. It is very suitable for you marketers to create brilliant presentations to promote the real estate business.
There are so many brand new real estate templates to help you sell your home faster. The combination of large and small photos will allow you to share all the special details of your home. It is so easy to pop in your photos, house details, and your agent's contact information. Even you are allowed add a web link to Google Maps or other mapping web sites to view the location or street view.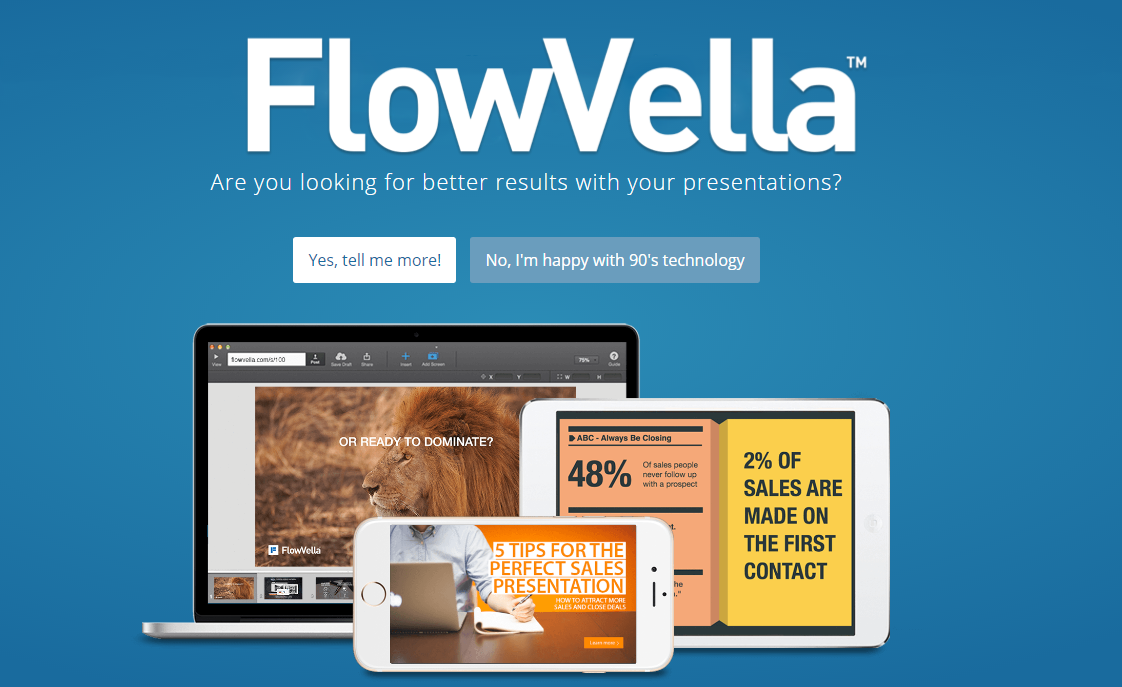 4. Prezi
Prezi is one of most popular online presentation software to build compelling presentation online. It is characteristic of pan and zoom effects which can be used widely to make presentation distinct from the PowerPoint presentation. It has a huge collection of templates, so you can pick a stunning one suitable for the real estate theme. Prezi is free for use, and it enables you to completely customize the selected template and content in any way you want.


5. Piktochart
Graphic and chart are part of the real estate presentations. If you want to use graphic and chart to express more details about your client and customer' list, you can take Piktochart infographic maker to help you improve your visual communication to a higher level with presentation mode. With this online application, you can pick your stylish template from the professional designed to start your creation. And then you can go ahead to edit text, fonts, and colors, changing as much or as little as you want to, to make it unique. In addition, you are allowed to share your real estate presentation on print, and web mode to find you potential customers.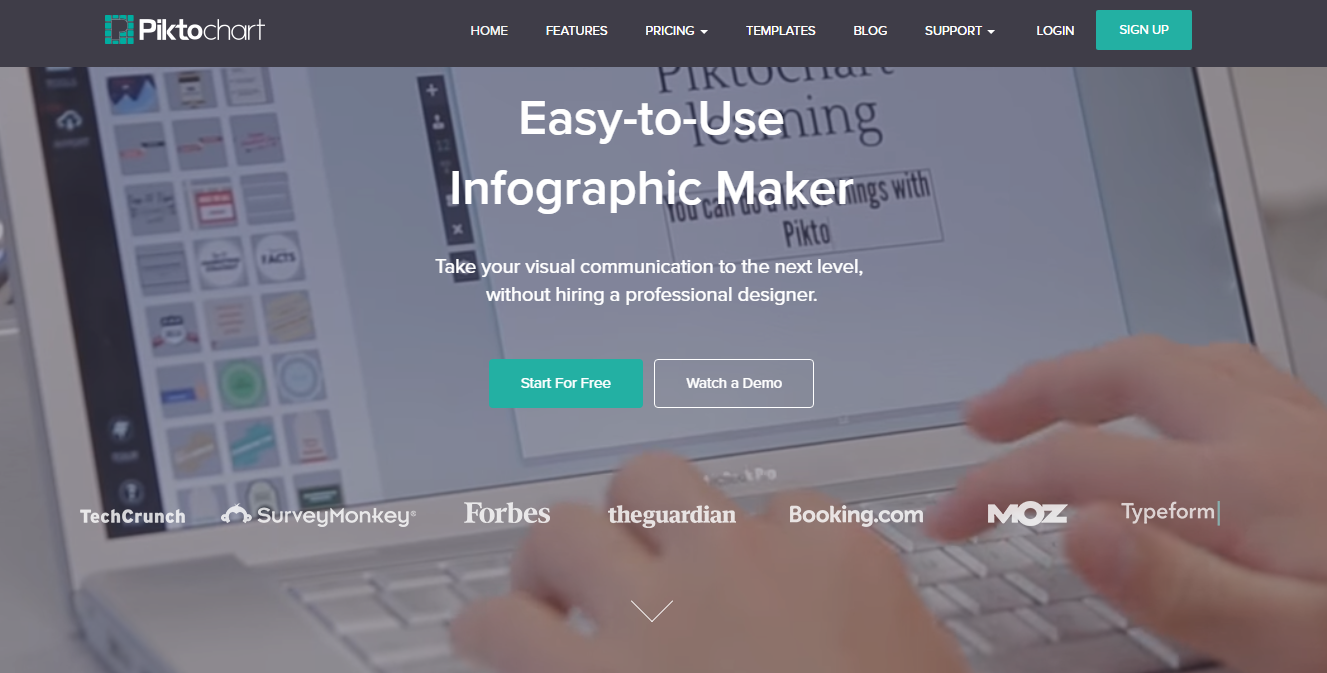 6. Emaze
Emaze is another great online tool to make real estate presentations. It can let you create professional-look presentations in minutes. Emaze provides a wide range of beautiful templates to help users convenient to begin a stunning content. Since it is cloud-based, you will have the ability to publish your generated real estate presentations to online cloud space to save and share as you wish.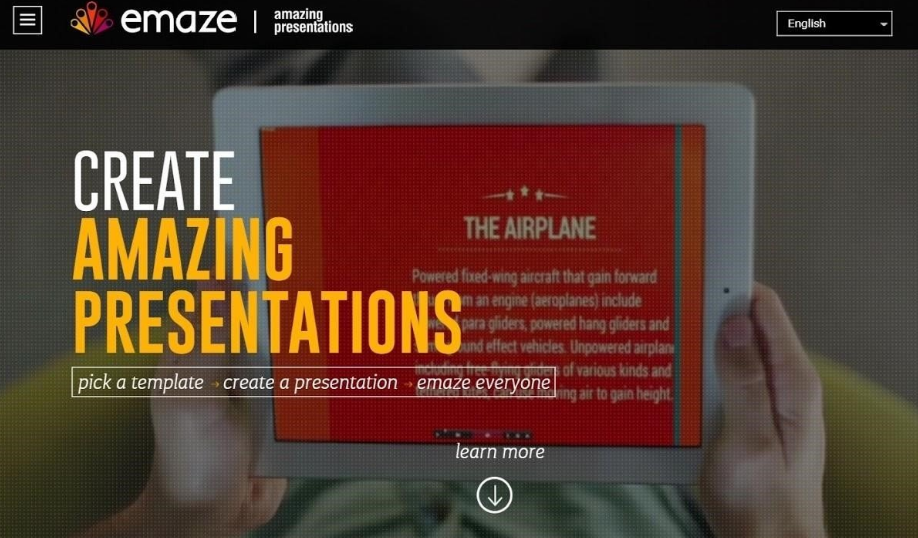 7. Present.me
Present.me offers a modern way to break the traditional still slide and make it simple to create a video presentation. With Present.me presentation software, it is as easy to import the file and record as presenting in person. One more sharing options will make your designed real estate presentation reachable for more people. Email, social or blog embedding, you can choose all these way to share with the whole world.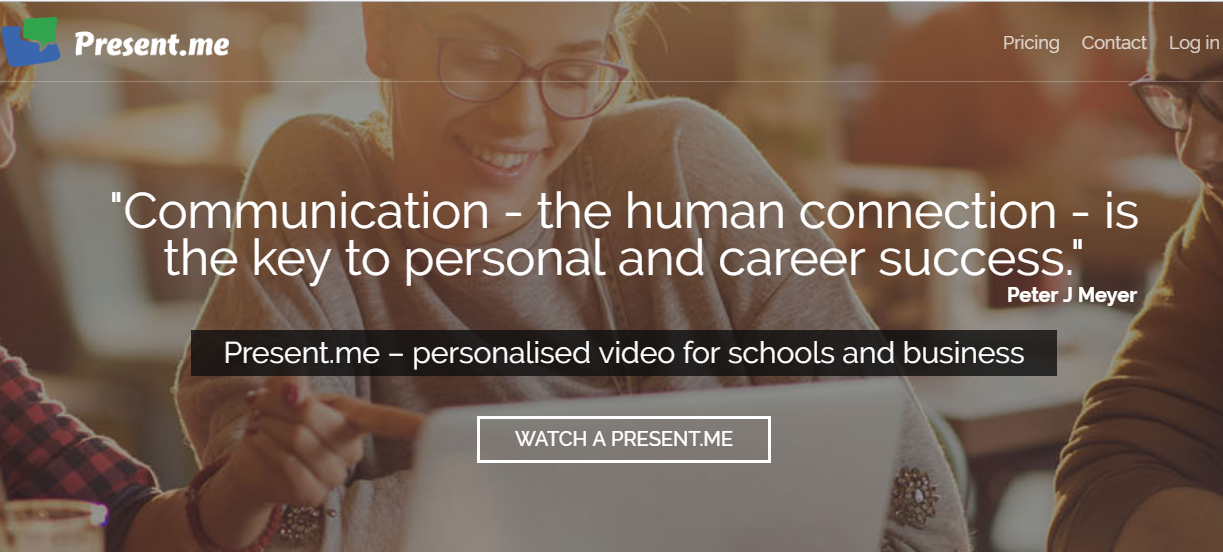 8. PowToon
PowToon is a great online presentation tool that helps you create engaging and completely animated real estate videos and presentations. It has a simple and intuitive interface that can be used to edit highly and custom fully without any knowledge of animations. For the free trial version, it lets you create public videos and presentations which come with the PowToon watermark. But you still have the right to share your presentation to some social sites like YouTube.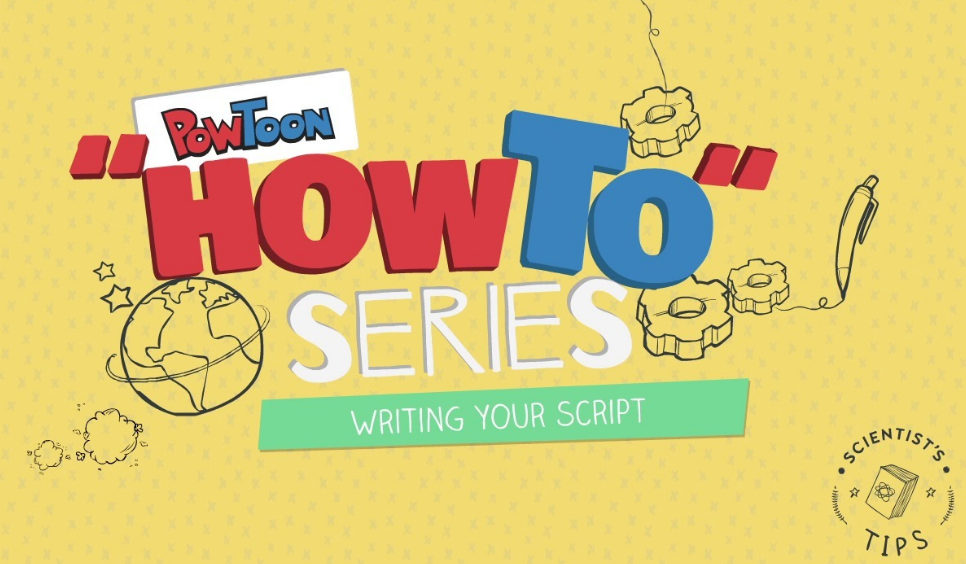 Part 2:

Creative and Sharable Real Estate Presentation Made by Focusky

Start to Create Professional Real Estate Presentation with Focusky