Quick Start
1.Register/Sign in
Open the software, then move to the upper right corner, click "Register Free" to fill in the information to sign up. Then you can sign in Focuky to continue.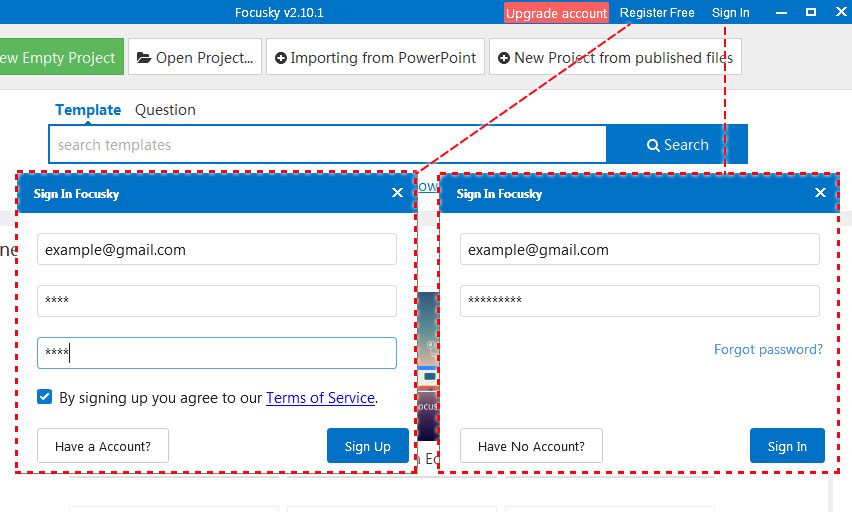 2. Create New Project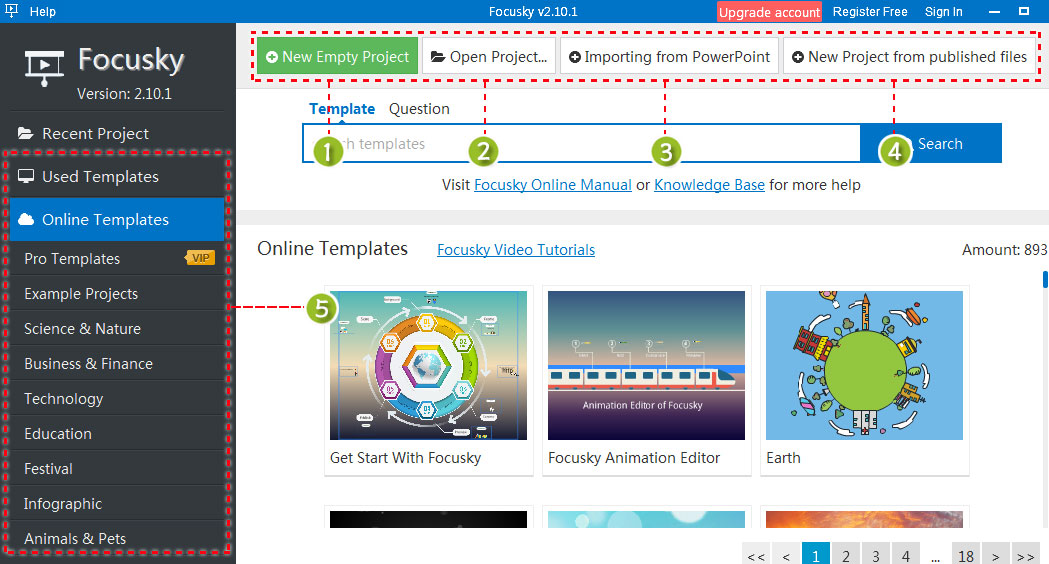 There are five ways for creating new presentation project:
(1) New Empty Project: Click to create new empty presentation project;
(2) Open project: open the project that you saved and then continue editing;
(3) Importing from PowerPoint: Import a PowerPoint file and then continue to edit;
(4) New Project from published files: Create a new project with opening the published files;
(5) Pre-designed Template: Select and apply a template to start editing.
3. Design Interactive Presentation
Then you can start to customize the presentation.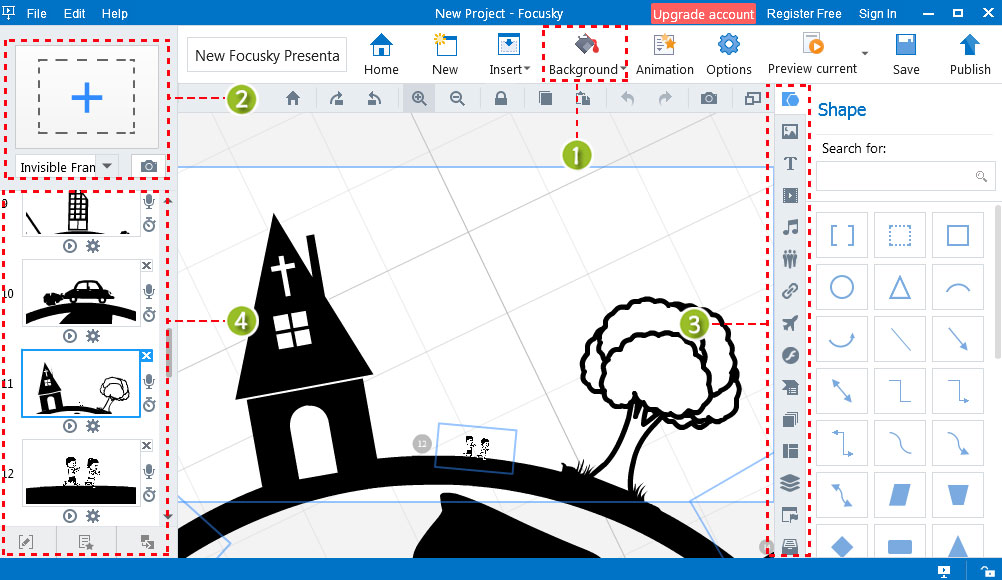 (1) Background: Customize the presentation background (3D, image & video background) and background color;
(2) Add Frame (path): Frame and path are similar to slides of PowerPoint. Click the frame (invisible, rectangle, bracket and circle) icon or drag it to canvas, then you can add contents into frame (path);
(3) Add Content: You are able to insert shapes, texts, images, links, videos, music, SWF, smart art, symbol, formula, content layout, roles into presentation. And you can customize the settings of inserted objects.
(4) Edit Path/Add Animation: It allows you to add, delete and change the order of the path.
4. Add Animation to Presentation
Then you can add animation to inserted objects with animation editor of Focusky. There are 4 types of animation effect for selection: Entrance, Emphasis, Exit and Action Path. Check out the steps to add animation effect.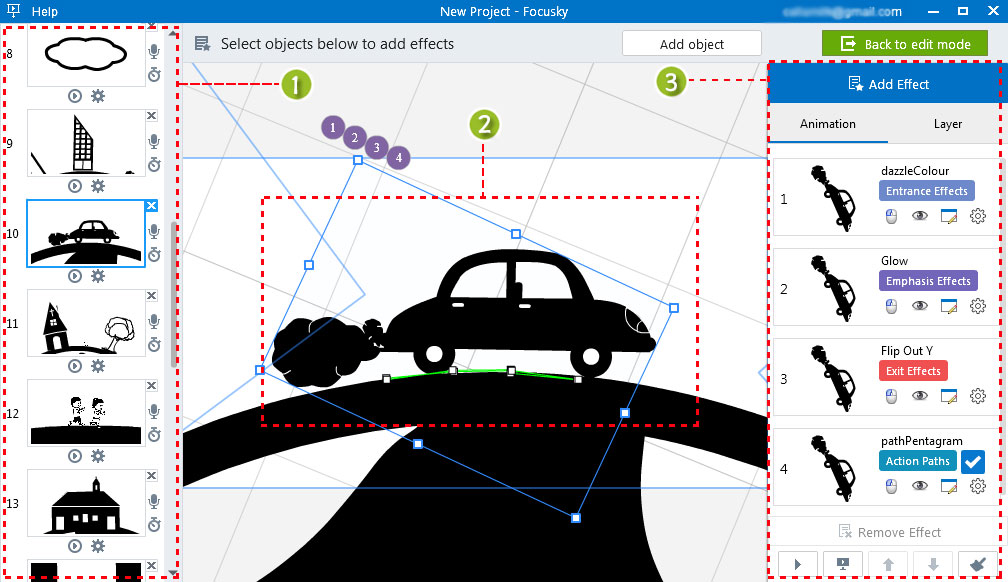 (1) Select a Path
(2) Select a object
(3) Add and Customize Animation Effect: Click "Add Effect" to select an animation effect, then you can drag and drop to change the play order of animation effect. And customize the animation settings such as delay time, change effect and preview with ease.
5. Publish Presentation
Click "publish" button to continue. Select an output format, then customize output settings such as title, description and more, click "Publish".