How to make your presentation professional and effective? Focusky ensures you to create an awesome presentation with simple six steps.
Creating an innovative and professional presentation is easy. From creating, editing background, adding path, elements and animation to publishing, Focusky helps to make your presentation vivid and eye-catching.
Check out the video tutorial below to learn how to create a new project.
1 New Empty Project-> Background Color-> Create
Click "New Empty Project" button, then choose "New Empty Project" option, design suitable background color and click "Create" button to edit.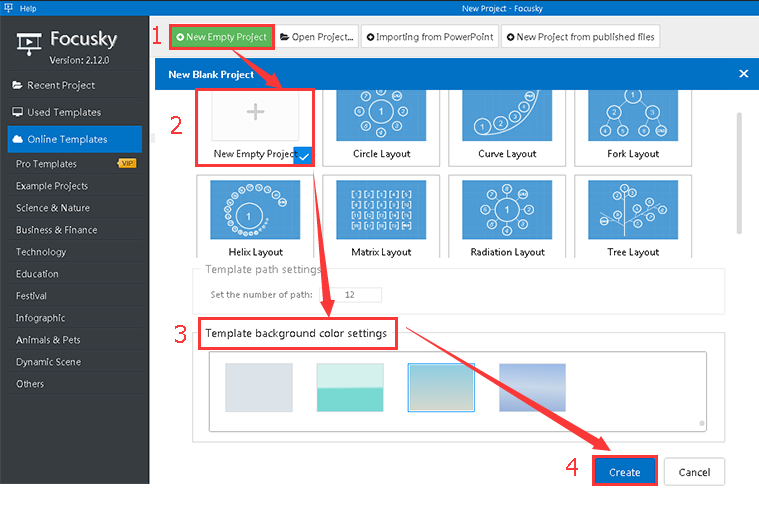 2Add Path (Frame)
Four types of frames available to you: Rectangle Frame, Bracket Frame, Circle Frame and Invisible Frame. Easily choose one type and add it to canvas.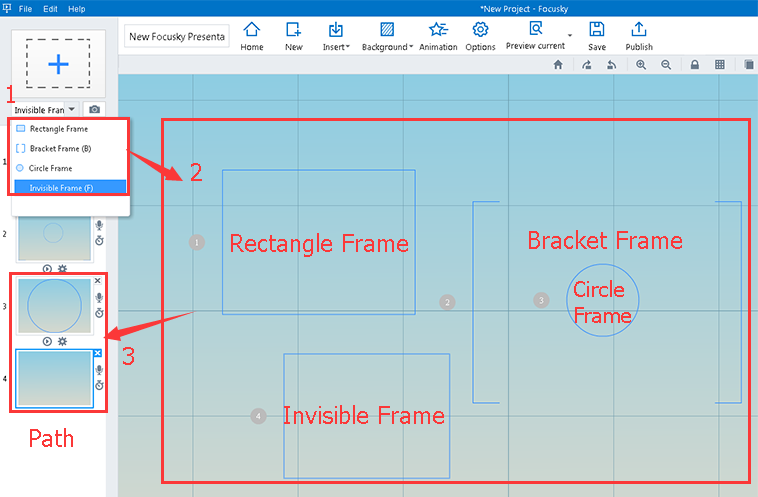 3 Insert->Add Elements or Click Toolbar Icon->Add Elements
In the editing interface, you can click "Insert" button to add elements, or you can click toolbar icon to add elements.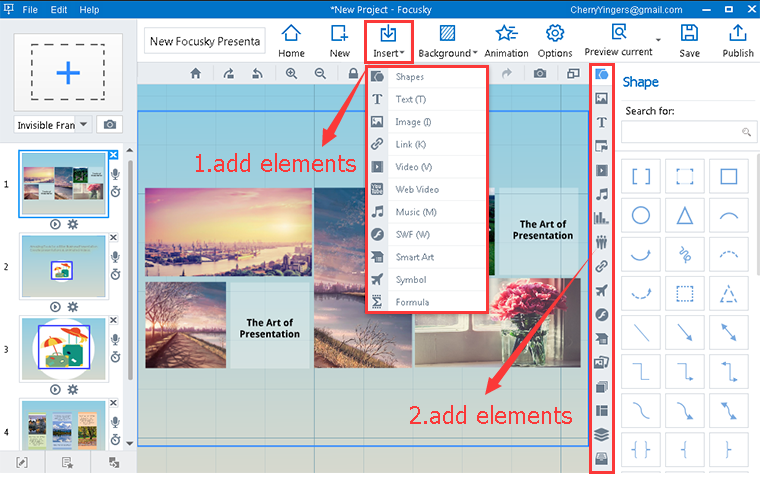 4 Select Elements->Add Animation
Choose objects you want to add animation, then click "Add Effect" button to add animation effect: Entrance Effects, Emphasis Effects, Exit Effects or Action Paths.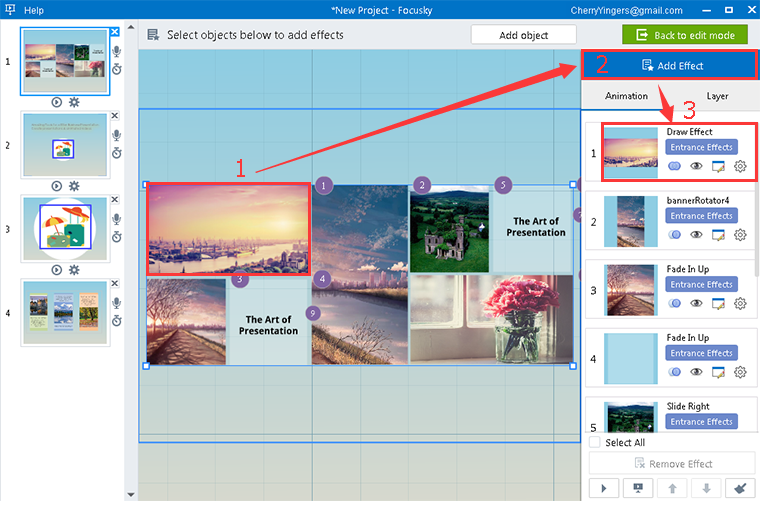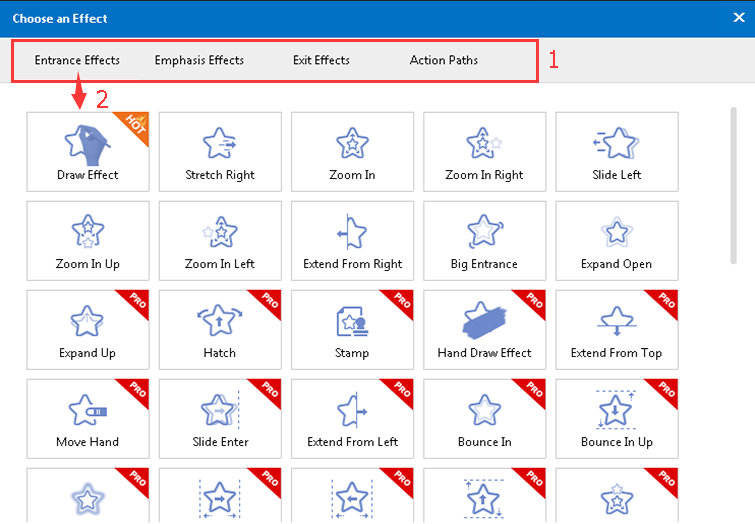 5 Publish->Choose a Publish Type->Perfect Settings
Click "Publish" button and you can choose a publish type, click "Next" to perfect settings, then you can publish your presentation.