Instructions for users to activate Focusky accounts with exchange code(gift card)
1Create an Focusky account on our web http://focusky.com
Note: Don't register an account using Facebook or Google Plus in this deal.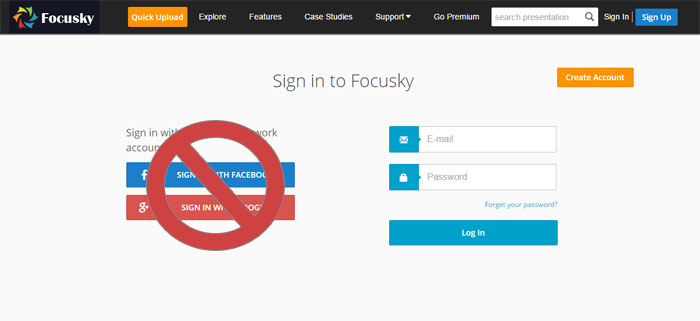 2Activate Focusky account with exchange code
Login your Focusky account and then go to http://focusky.com/gift-card-exchange.php to activate your account with exchange code, put the exchange code inside the blank and fill the verification code, then click on the button of "Exchange".
If the activation is finished successfully, you will see the "success" status.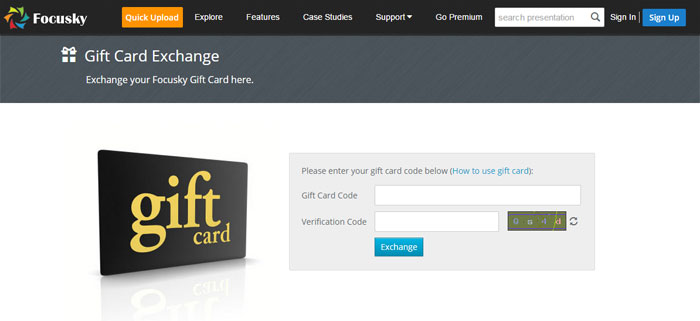 3Login Focusky desktop version
After above steps is done, you can download Focusky desktop version to start making your engaging presentation.