Awesome Graduation Photo Presentation Ideas – Make a Responsive Photo Presentation with Focusky
Graduation is regarded as an important moment of one's life. What makes it lasting for generations is to make it in vivid digital way. You are suggested to DIY responsive photo presentation to present your memorable days and make it a valuable gift to preserve forever. Here lists awesome graduation photo presentation ideas for you to enrich life with meaningful content.


> Part 1: Learn from Feature-rich Focusky Presentation Software
> Part 2: Awesome Graduation Photo Presentation Ideas
> Part 3: Make Responsive Photo Presentation with Focusky


Part 1:

Learn from Feature-rich Focusky Presentation Software
A big surprise to make eye-catching graduation photo presentation online. Focusky is an amazing tool for you to make presentation in personal style. Just freely started with thousands of online templates, then replace with your own content, adjust paths discovery as you need. You can also utilize dynamic 3D background, video background to present graduation stories with spatial space. Real life presentation experience will be surprising.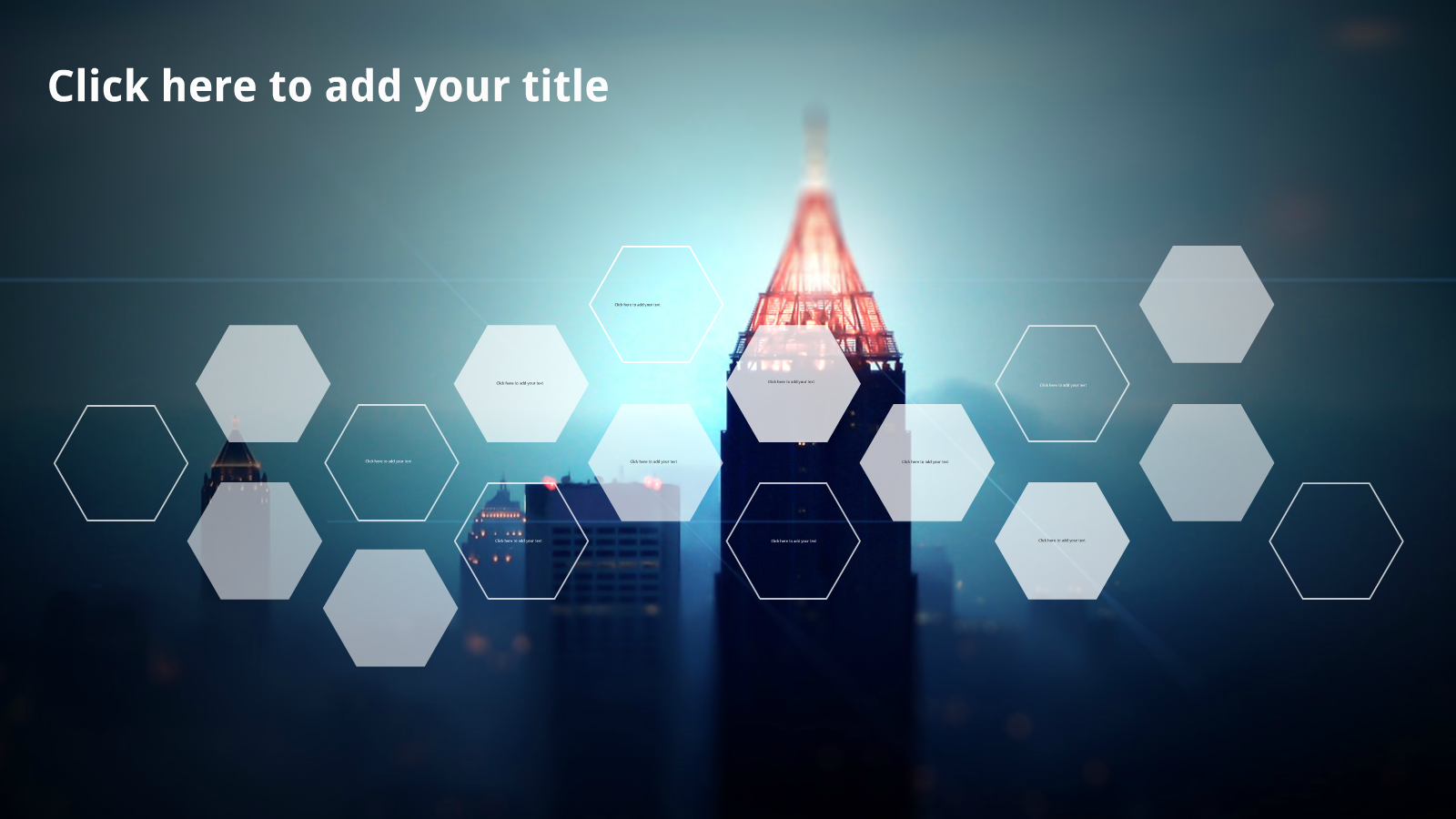 Download such a presentation tool to increase efficiency and productivity. It will be time-saving with a simple interface to beautify graduation photo presentation. Animation editor combines with layer will make your content design engaging. Besides, there are abundant online resources like animated roles, SWF, shapes, music, themes and content layouts will help you fully customized unique presentation for graduation day. And professional image editor will make all graduation photos look impressive in every slide.


Start Making Responsive Graduation Presentation with Focusky
Part 2:

Awesome Graduation Photo Presentation Ideas
1. Resonant Graduation Song
There always a song that melt your heart and have accompanied you for your whole study life. As you are designing to make awesome graduation presentation, you can pick one as your presentation background music. Freely control where to start, stop, replay or change another music of your slides in presentation will make your graduation presentation resonant.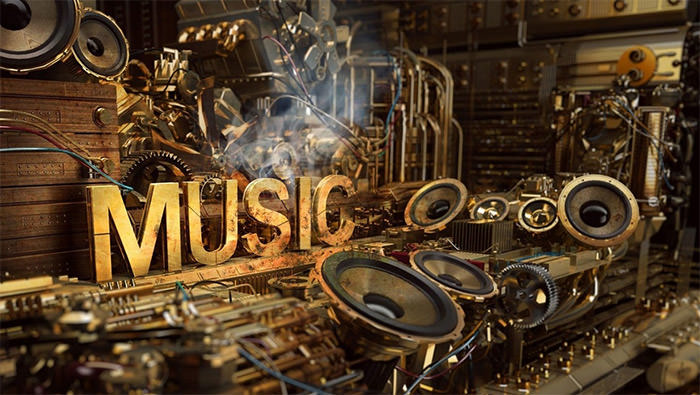 2. Turning Photo Slideshow
How about presenting graduation photos with a gorgeous turning effect? You are not required to showcase beautiful graduation photos slide-to-slide, one by one, powerful slideshow feature gives a beautiful way to make graduation photos presented dynamically. Turning experience is impressive. Focusky is such a popular presentation tool to make graduation photo presentation responsive with Default, Scrolling, Fade, Album, Shift, Zoom, Turn and 3D Flow, multiple choices are gorgeous to display graduation photos.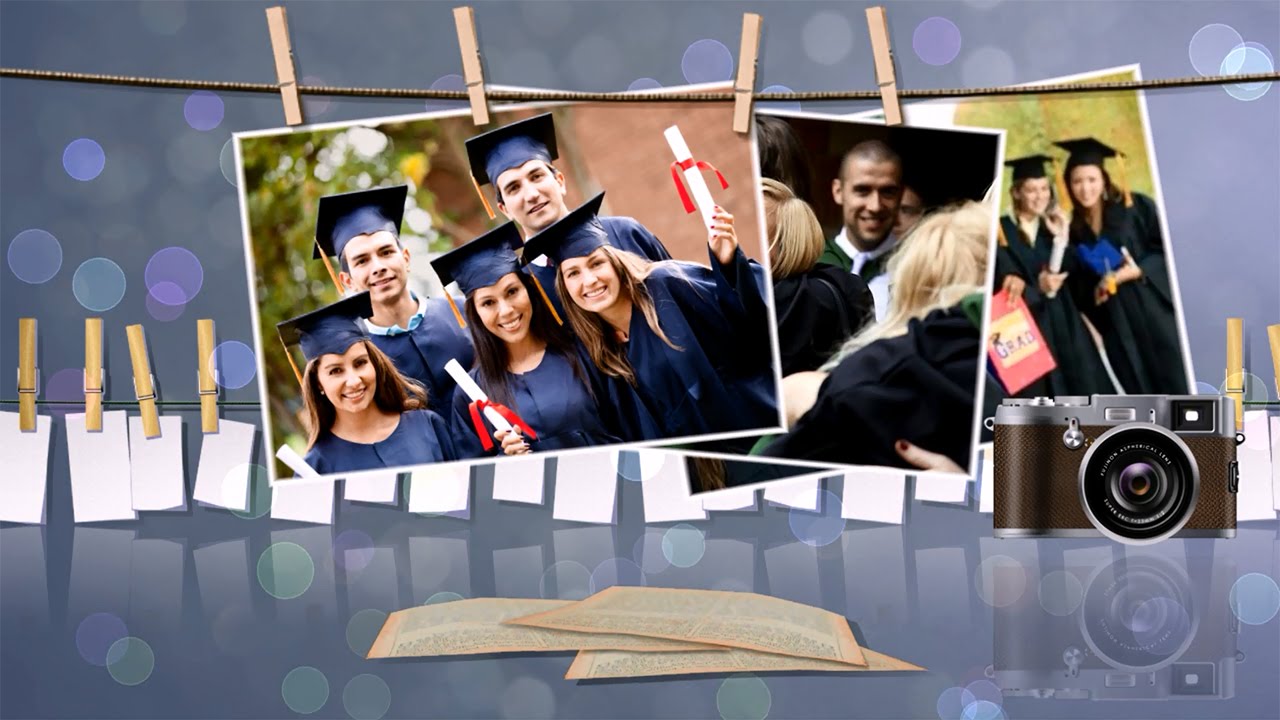 3. Action Paths Custom
No more static way in presentations, it is inspiring to make your graduation presentation dynamic and attractive with action paths. Therefore, you can customize stylish paths for words, photos, or more engaging details in presentation. Contents moving with a certain paths like circle, curve, pentagram line, octagon, cross leaves, heart paths will remind you of the meaningful graduation moments.


4. Have Multimedia Enjoyment
Graduation videos are perfect contents to liven up valuable graduation time. Just embed a record video that filled with your laugh, singing, happiness or special moments with friends. It makes your graduation presentation memorable and stylish. Multimedia enjoyment is anywhere you can have on your mobile devices, online and offline.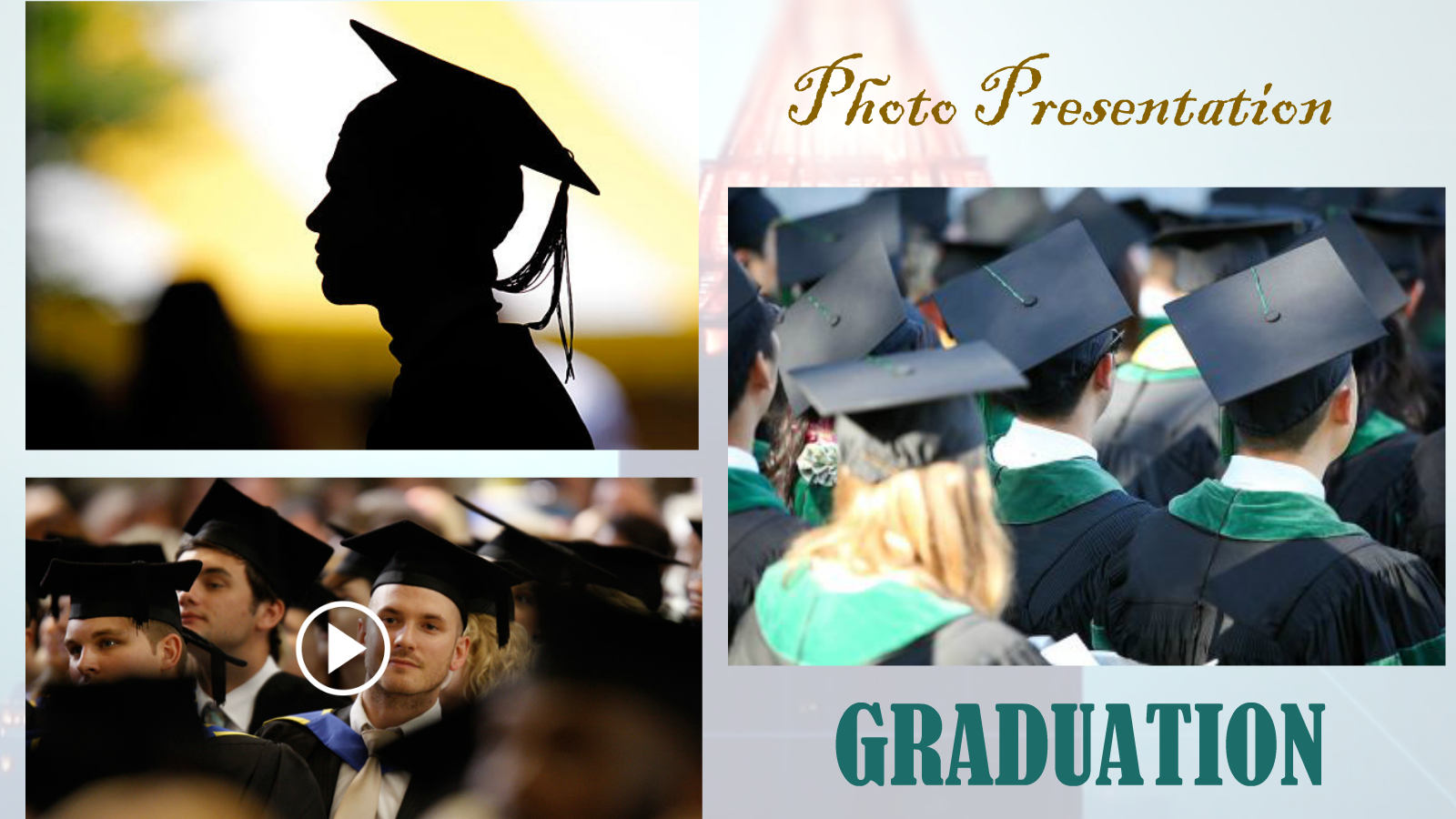 5. Beautiful WordArt for Decoration
You are sure to have some words from heart to speak to yourself. Then to put your words in the graduation presentation and turn them into WordArt. It will be outstanding to present your feelings and strengthen the whole graduation presentation atmosphere.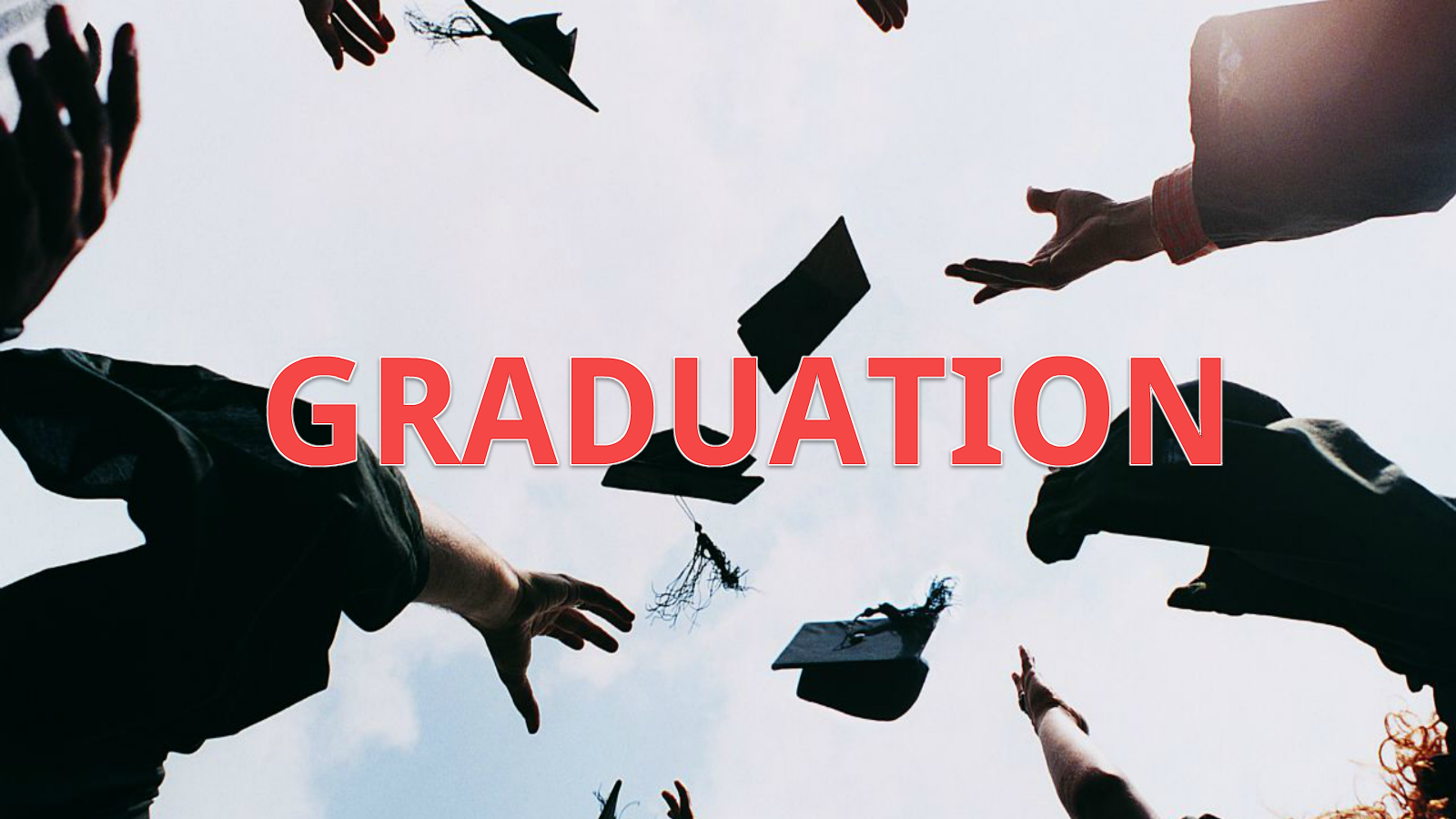 6. Why Not Mind-mapping
You will not make a presentation like traditional ones, Focusky ensures everything more flexible and creative to make responsible graduation presentation. The limitless canvas is beneficial for you to draw your ideas inside, then you can put all your graduation memories in slides and manage them with a mind-mapping experience. Form whole to part or part to whole, zooming experience will give all things an amazing presenting.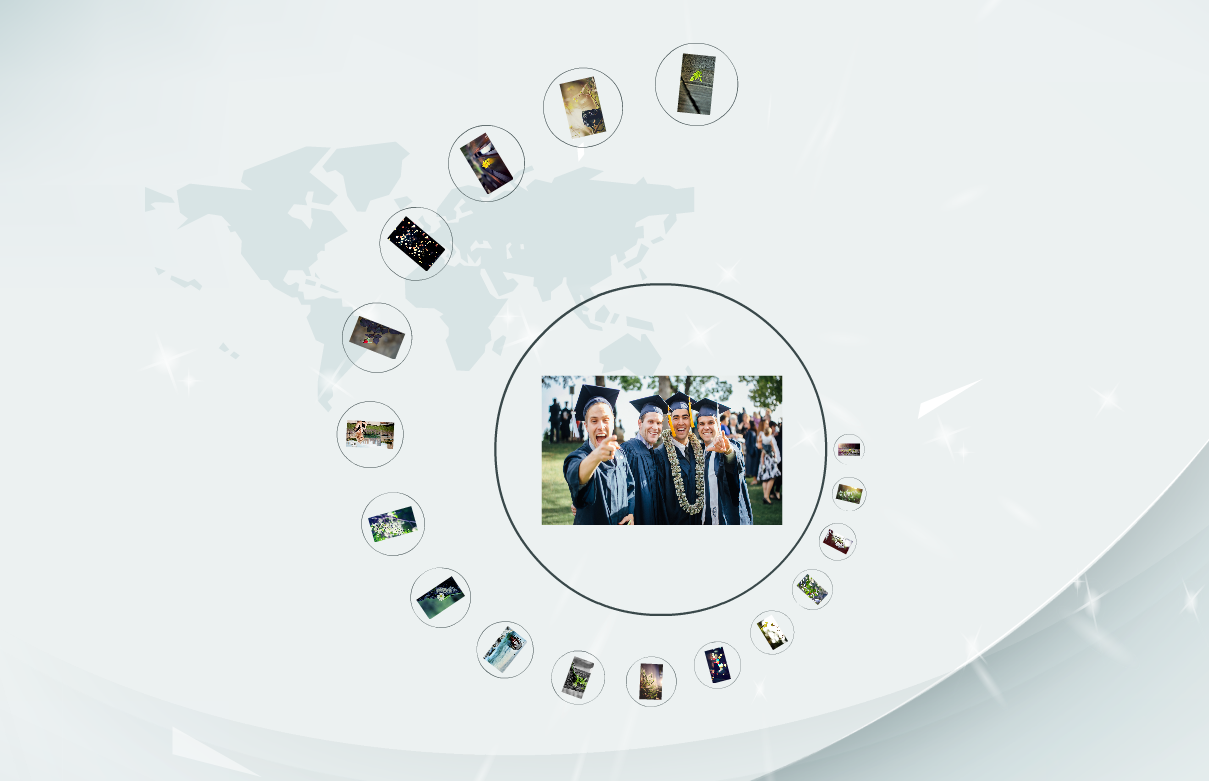 Above photo presentation ideas are practical for turning all life moments into 3D transition presentations, easy and quick. You will act as a professional designer to make awesome graduation photo presentation on desktop client. This feature rich presentation tool offers free services to beautify your graduation memory in digital way. Plenty of online resources help you to enrich your content with multimedia, animations and interactions. You thus can reach globally with Focusky cloud publishing platform.


Part 3:

Make Responsive Photo Presentation with Focusky
Start Making Responsive Graduation Presentation with Focusky