Top 7 Photo Presentation Maker to Make Engaging Photo Slideshows
Photo Presentations are used to showcase a collection of memorable photos with some stunning animations, music, videos, and subtitle captions. Making an engaging photo slideshow can all been done in just a few simple click, if you use the photo presentation maker. We have collected top 7 photo presentation maker here to help you make a quick decision on the right tool.
> Part 1:Top 7 Photo Presentation Maker
> Part 2:Engaging Slideshow Made by Focusky
Part 1:

Top 7 Photo Presentation Maker
1. Focusky — Strongly Recommended
This photo presentation maker has almost all the editing tools you can use for making an engaging photo slideshow. You are able to choose from a huge gallery of animations, roles, shapes, fonts, symbols, Smart Arts, themes and layouts. What's more, Focuksy features a smooth drag-and-drop functionality, which allows you to pick and arrange these elements with a simple click of mouse. It does not require writing any codes to access these galleries with an clean and intuitive Focusky interface.
Start Making Engaging Slideshow with Focusky
2. Photosnack
If you just want to display a bunch of photos in the slideshow, then Photosnack is what you need. This Web-based slideshow creator allows you to select photos from Facebook, Flickr, Instagram and more. It also provides tools for you to share the photo presentation online. With email links, direct links, and embeddable html code, your presentation can be accessed by others.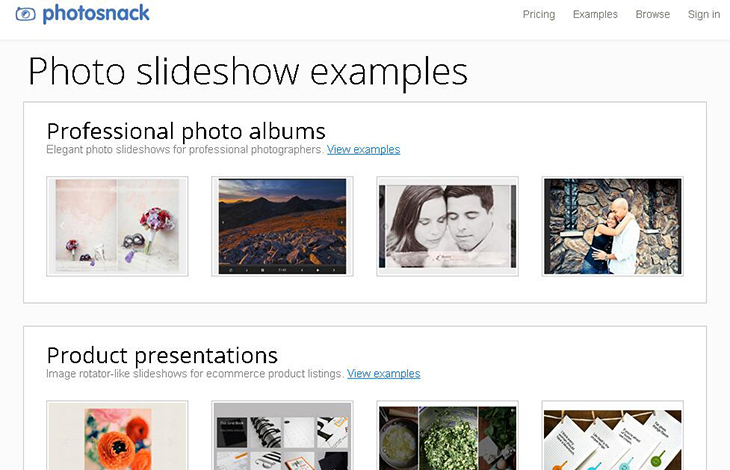 3.Image Slider Maker
You can use this photo presentation software to create professional HTML5 / CSS3 / jQuery content sliders for your website or blog. Each slide consists of one image and up to 3 captions. You can set transition effects for images and animations for captions. With available options in terms of colors, opacity, shape, border thickness, and fonts, you can give the caption a stylish look.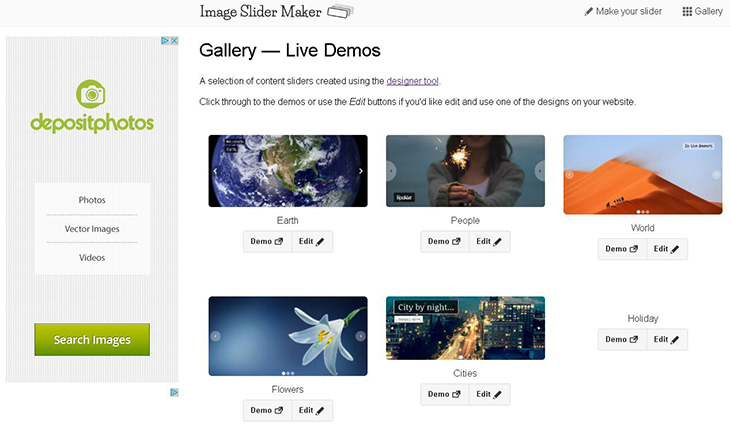 4.WOW Slider
WOW Slider is built to generate the perfect html slider that can cover all needs. Wow Slider project works well on all mobile devices and modern browsers. Your photo presentation file is so light that it loads very fast. You can take a look at the huge library of beautiful skins and breath-taking effects in this software to apply to your presentation.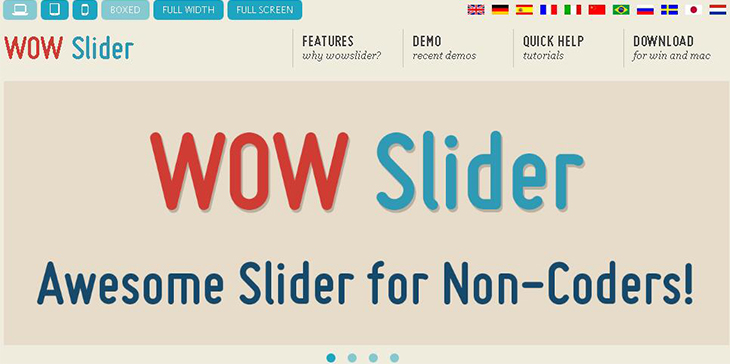 5.Pholody
A stunning slideshow can be made within three steps using this software. Upload photos and audios from local files or online website; Make some editing to the content; Finally publish the presentation and download it as high quality mp4 video file, which gives you the freedom to post to most popular video websites like YouTube.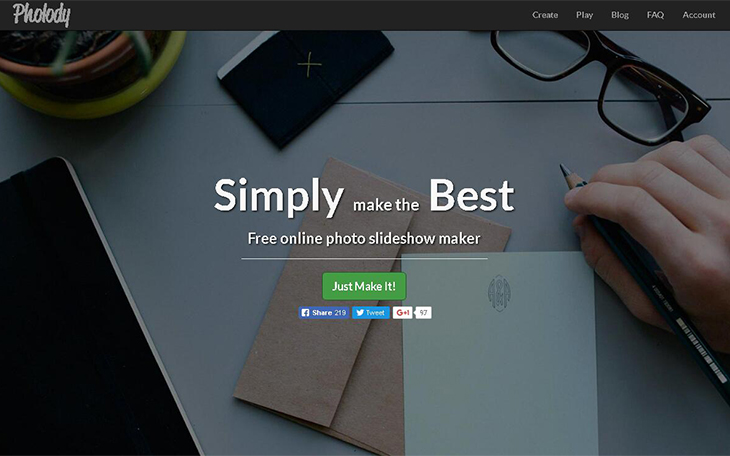 6.Renderforest
There is no need for you to have any previous knowledge in photo slideshow creation. With the help of this presentation software, you can apply one template as a head start. Just add youir own content to make an elegant and stylish photo slideshow with smooth transitions and vintage colors.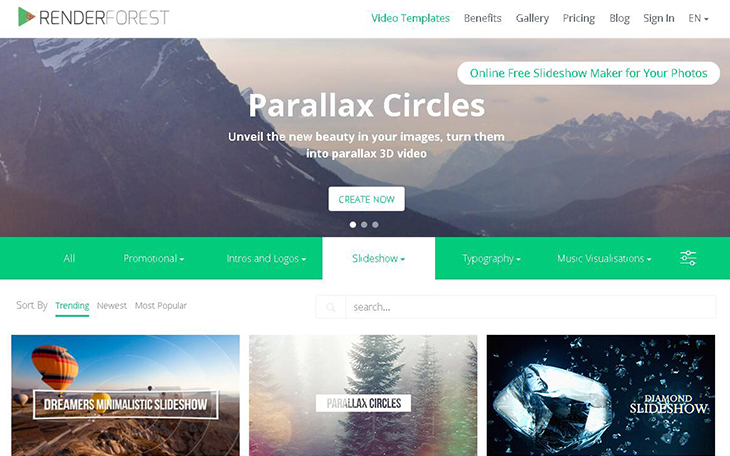 7.Kizoa
Start to create the photo presentation on the basis of templates, or start from scratch using your photos. Hundreds of stickers and clip arts are available for you to add. In addition, Kizoa offers filters and frames for you to edit the photo easily. You can also rotate and crop photos in just a few clicks!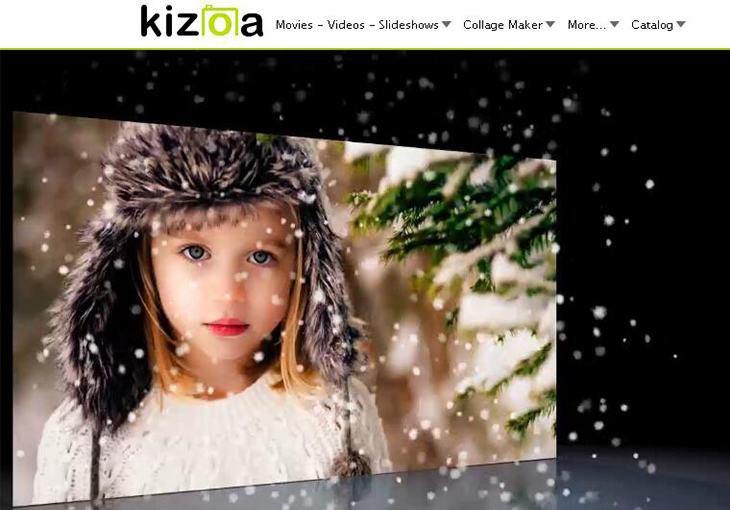 Part 2:

Engaging Slideshow Made by Focusky
Start Making Engaging Slideshow with Focusky