Top 8 OSX Presentation Tools Help Mac Users Design and Create Awesome Slides
Actually, there are hundreds of OSX presentation tools you can find online. How to pick the excellent ones among them? This article is about top 8 OSX presentation tools to help Mac users design and create awesome slides. Keep reading for more information.
> Part 1:Top 8 OSX Presentation Tools Help Mac Users Design and Create Awesome Slides 
> Part 2: Extraordinary Slideshow Presentation Made by Focusky
Part 1:

Top 8 OSX Presentation Tools Help Mac Users Design and Create Awesome Slides 
1. Focusky — Strongly Recommended
With the consideration of many factors, Focusky is undoubtedly the best OSX presentation tool for Mac. It is called the best solution for killer presentation slideshow. In addition, you can easily get a slideshow with animation and multimedia.
Start Making Stunning Presentation with Focusky
Start from Templates
This slideshow maker provides you hundreds of 2D/3D templates to begin a slideshow presentation from many fields, business, science, education, festival, and more. Choose a suitable template to begin your Focusky project. A template includes stunning transition effects, wonderful background.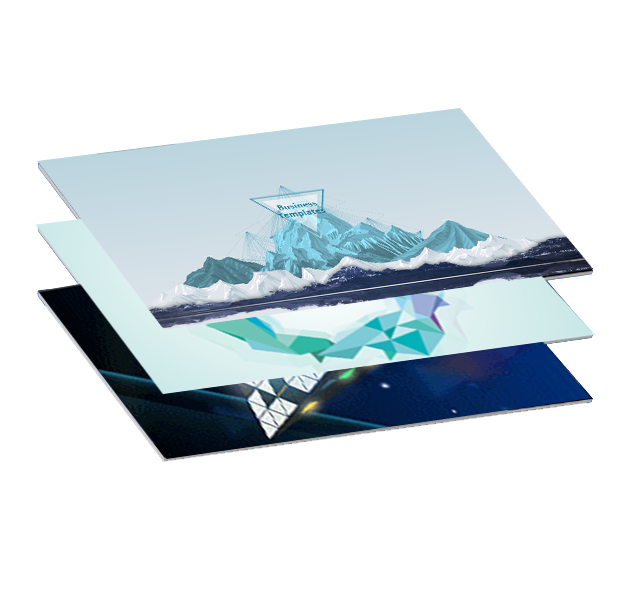 Content Layouts
The second step is to insert contents into your presentation. Focusky offers you numerous content layouts for you to choose from. All of them are designed by the professional designers of Focusky, saving you from complex steps. Pick out layouts if needed to enrich your slideshow presentation.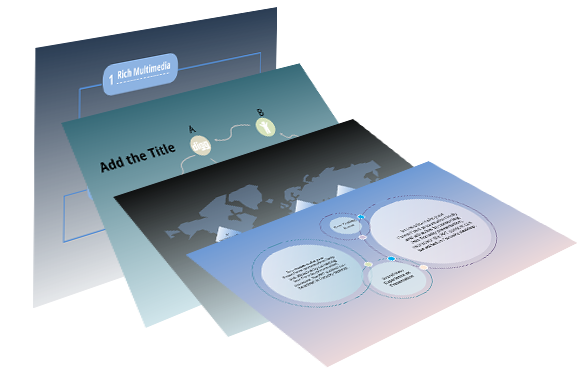 Multimedia and Animation
You would be surprised about a number of multimedia that Focusky allows insert into. Texts, videos, music, flash, SWF, symbol, slideshow, narration and more are supported to add into your slideshow presentation. Everyone can polish your presentation with ease. In addition, there are many kinds of animated roles in the Focusky library like teacher and students, boss and stuff, doctor, nurse and patient, mother and son and more.  If you want any of the elements to be animated on the canvas, you can add animation effects for them. There are four kinds of animation effects for you to choose from, entrance effect, emphasis effect, exit effect and action path. Combine all of them to make your unique animated video slideshow easily.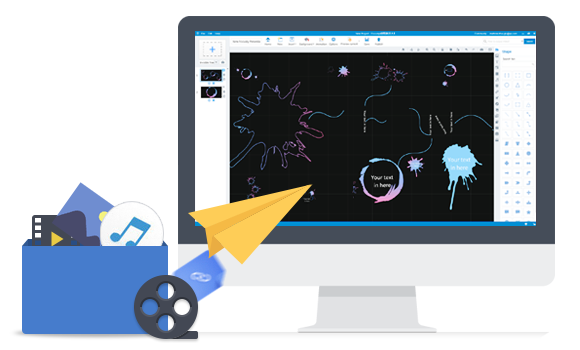 2.NCH
This software is designed to help people make slideshows from photos, videos, and music easily. As the slideshow creator software, there are five features can be found in NCH. The quickest way to make a slideshow is to drag and drop images or turn an image folder into a slideshow. You can choose the transition effects among zoom, crop, fade, panning, zooming and more. Enhance your photos with optimization tools. In addition, you can add video clips, captions, music, and narration for your slideshow. Finally, share your slideshow as the formats like DVD and videos.
3.Smilebox
Smilebox helps you create a slideshow quick and custom. It is so good to customize your unique multimedia slideshow in a while. Everyone can add at most 400 photos or videos into the slideshow. It is better to add music to decorate your slideshow. There are hundreds of styles for birthday, holidays and more, saving you from the difficult design for your slideshow. Save it to DVD or you can post it on FaceBook.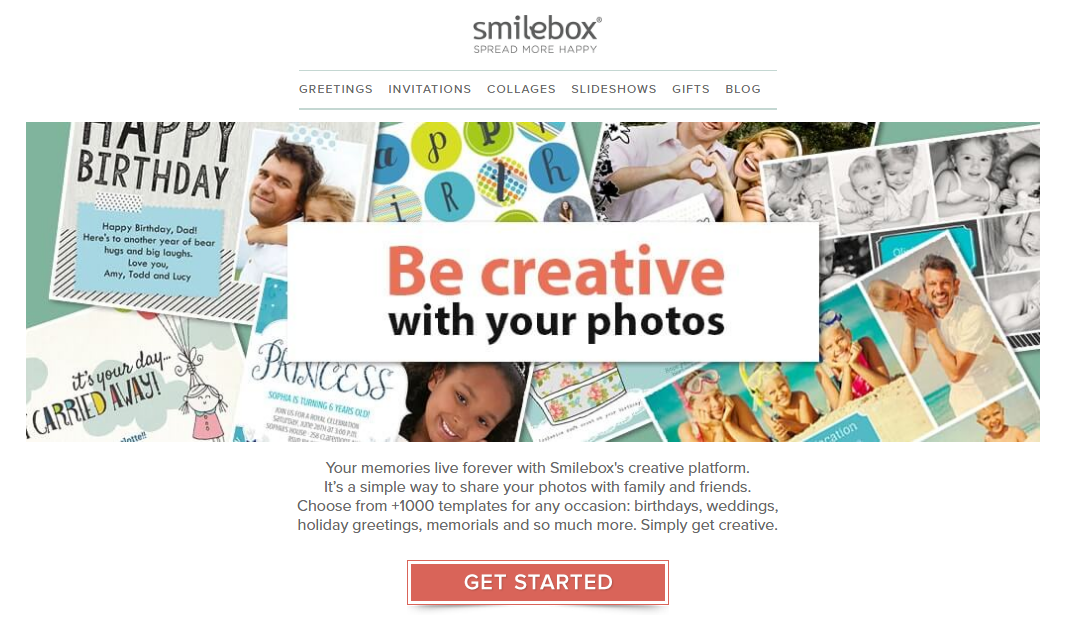 4.Kizoa
What makes Kizoa different from others is that it is an online slideshow making website. just like others, you can make a slideshow with videos, photos, and music. Of course, you can apply the transition effects for the slideshow. The amazing thing is that Kizoa allows you to further edit your photos with various kinds of filters, effects, and frames.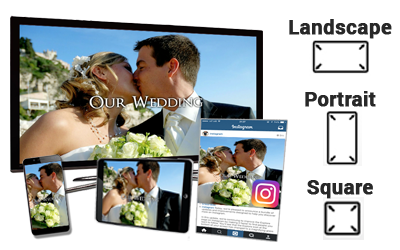 5.FotoMagico 5
This stunning slideshow maker helps you deliver visual storytelling slideshow for audiences. Easily create your slideshow on Mac. You are allowed to use the pre-design stories and story-parts to tell your story. It's easy to impress your peers at your photo club, automatically showing metadata such as title, location, date, aperture, exposure and more automatically from the photos you're showing.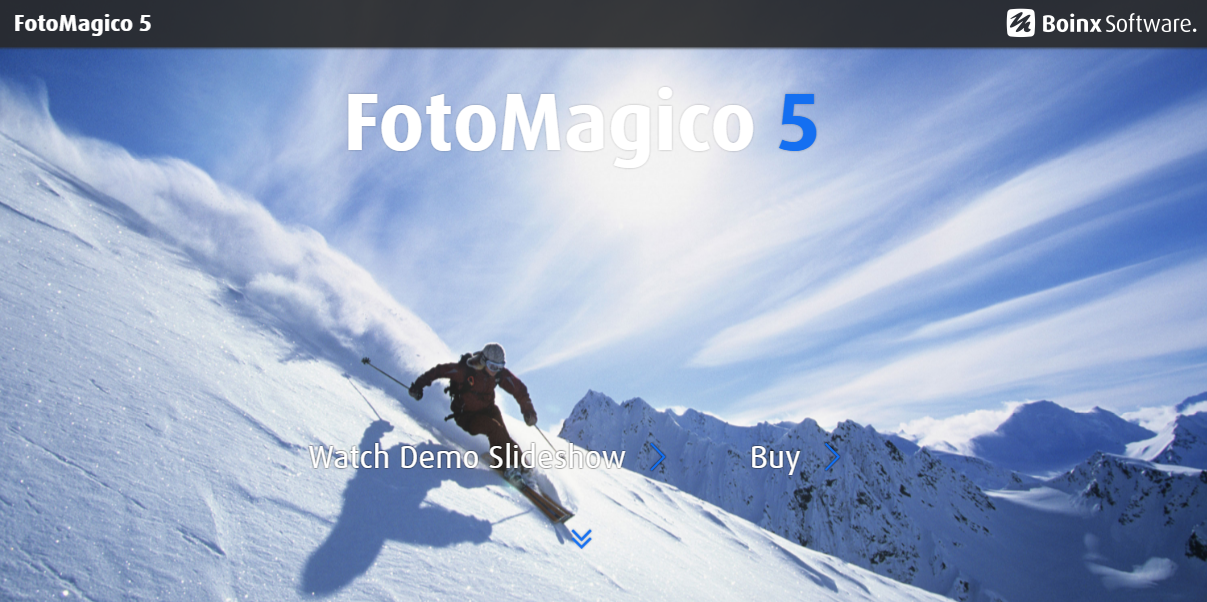 6.Animoto
It is a professional video slideshow maker to turn your photos, video clips into an amazing slideshow. With a few steps, you can make a video slideshow easily. Your slideshows can be posted and shared wherever as they are hosted in the cloud. In addition, it allows you create and share your video show on the web, mobile or tablets.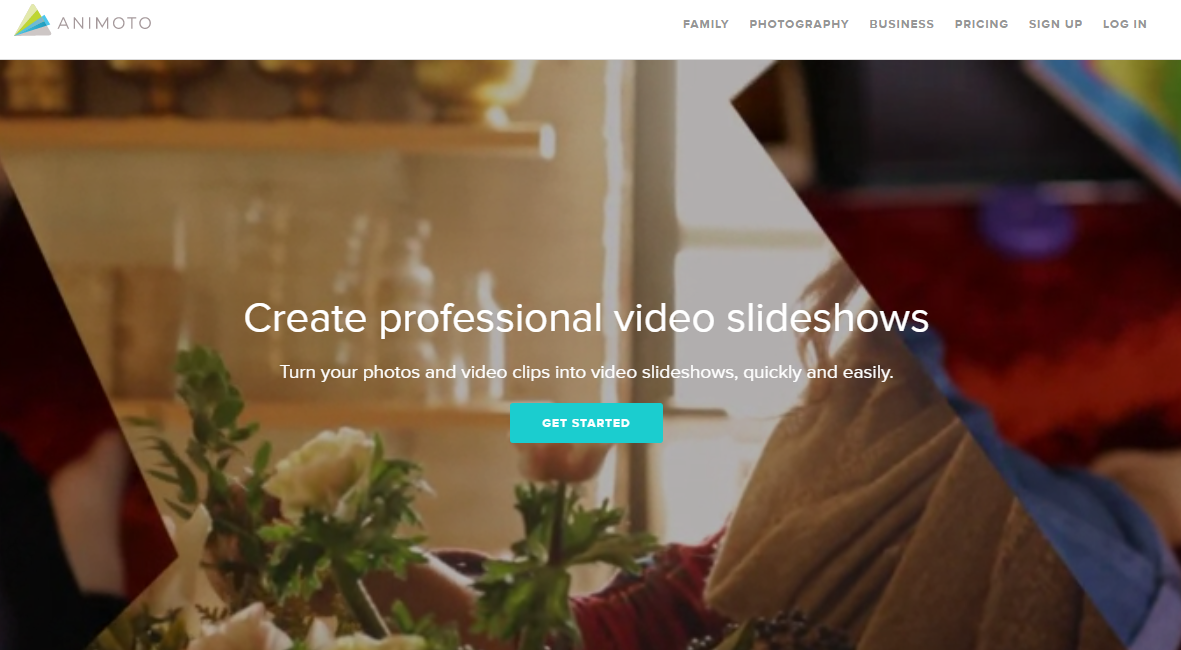 7.Slideshow Creator
Weave photos, videos, and music to create your own personalized DVD slideshow easily. There are over 400 video styles and 2D/3D transition effects to make your slideshow an excellent movie. It supports to burn the slideshow to DVD or transfer to mobile devices. Besides, the slideshows are slowed to shared on Youtube, Facebook, Vimeo, and other video-sharing sites instantly.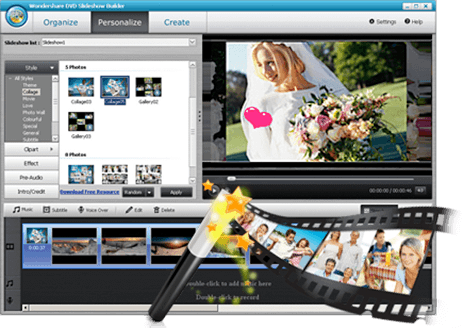 8.iMovie
iMovie for iOS and macOS helps to turn your videos into a movie. Every Mac user can easily make Hollywood-style trailers and stunning 4K-resolution movies. It allows you start editing on iPhone or iPad, then finishes on your Mac. There are three simple steps to get your stunning slideshow movie, choose your clips, and then add titles, music, and effects; finally just pack. You can watch your slideshow movie on your Mac, iPhone, iPad, or iPod touch.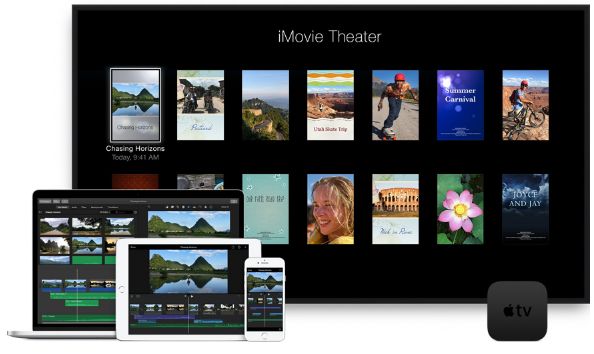 Part 2:

Extraordinary Slideshow Presentation Made by Focusky
Start Making Stunning Presentation with Focusky