Create your first amazing project? Focusky provides powerful five ways for you. With this basic knowledge mastered, your presentation will be cool and stunning.
Focusky provides easy and intuitive steps for creating individual-style project. Starting from new empty project, directly opening project, using online templates and importing from PowerPoint and published files, these five methods make your project get started in minutes.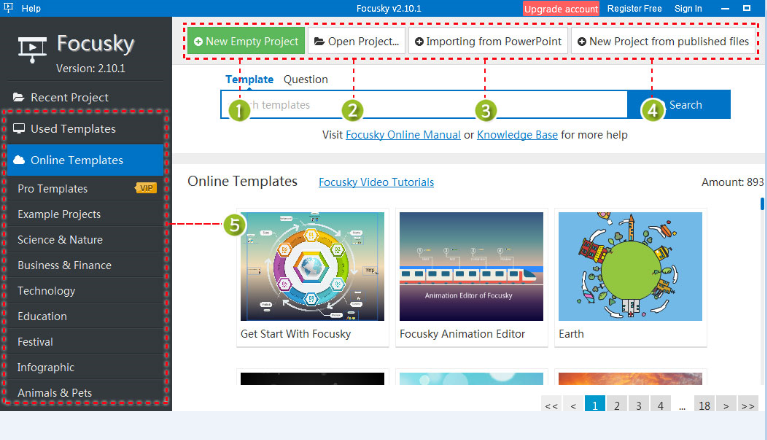 Watch video tutorial to learn how to create a new project.
1 New Empty Project-> Layout & Background Color-> Create
First to click "New Empty Project" button, then you can choose layout and background color for your content. Finally, click "Create" button to edit.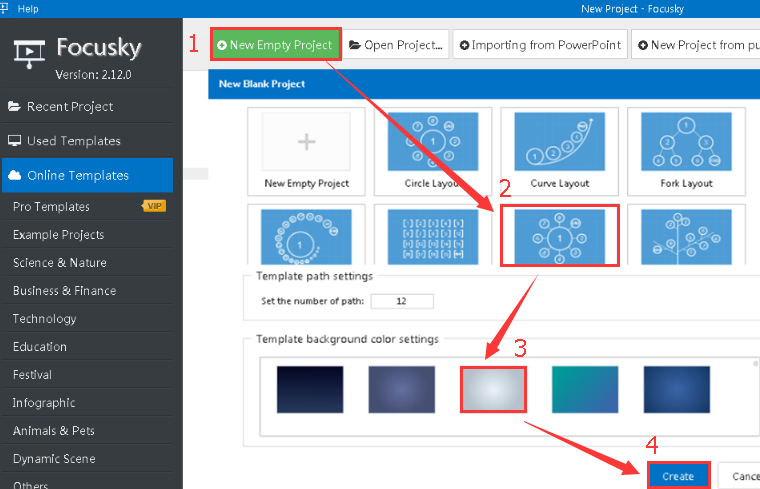 2Open Project->Select a Project->Reedit
Click "Open Project" button, select a project then you can open to reedit it.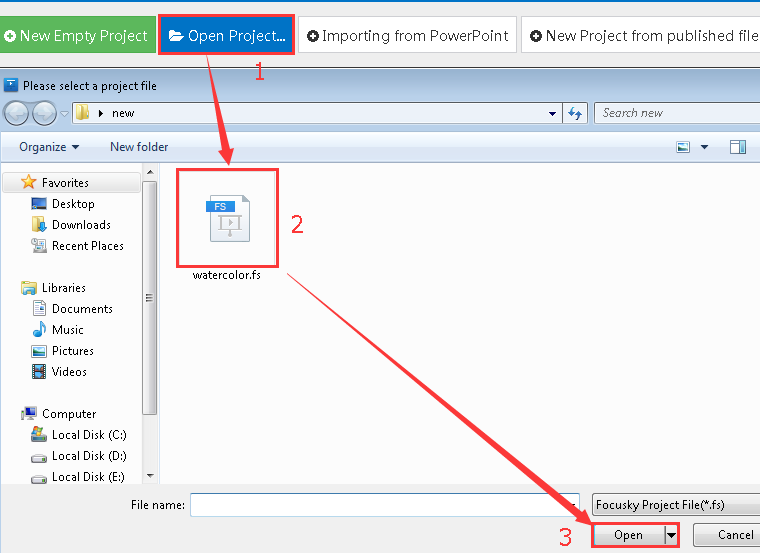 3 Importing from PowerPoint-> Select a PPT File->Open to Edit
Click "Importing from PowerPoint" button to open your PPT file, then follow the simple five steps to create a new project.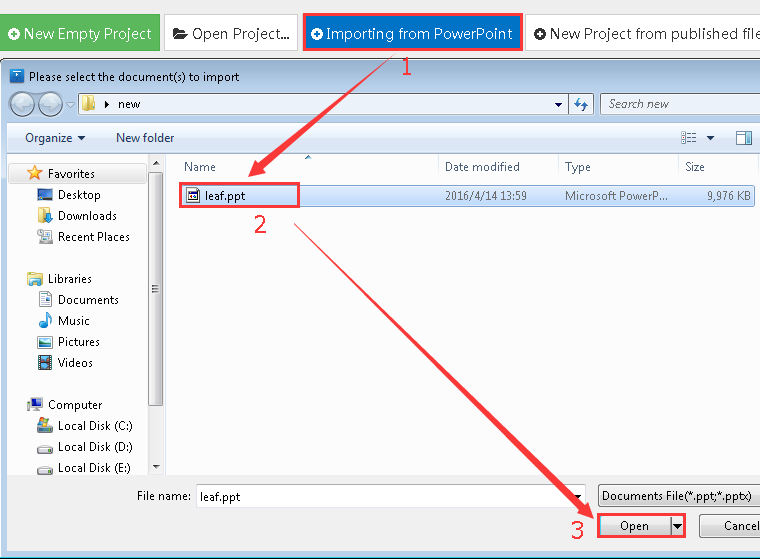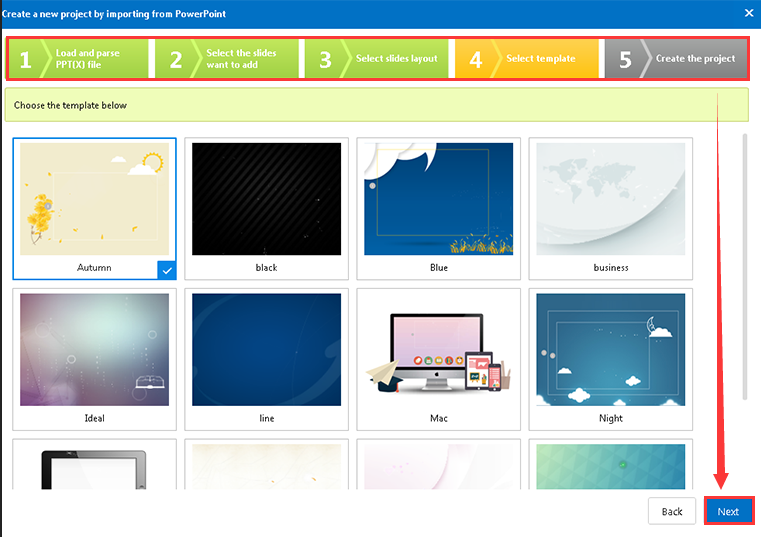 4 New Project from Published Files-> Select File-> Open to Edit
Click "New Project from Published Files" button, then select a published file, click "Select Folder" button to edit.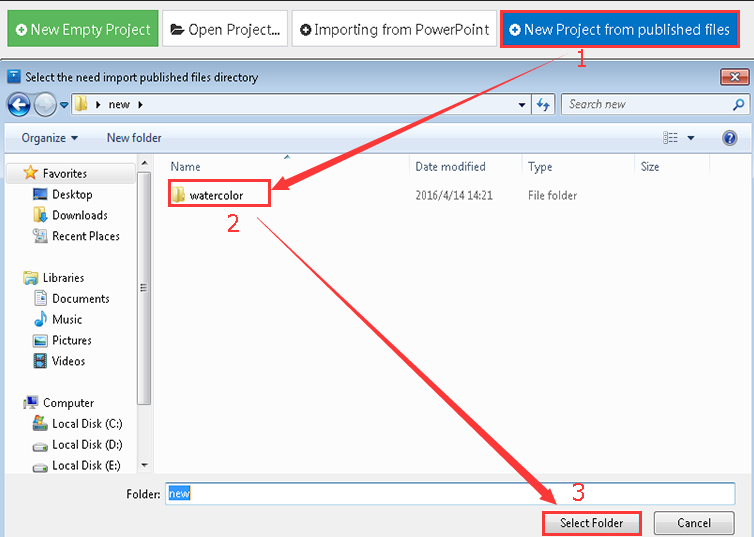 5 Online Templates->Click to Start Project
Focusky provides plenty of online templates to make stunning presentation. Find your favorite one, then click to start a new project.