Focusky tutorial to teach you how to add animation effect to objects in the path. Anyway, it is easy to understand and simple to add animation.
Adding animation to object in the path, on one hand, it can make the objects vivid; on the other hand, you can make the object entrance, exit and emphasize with the animation you want. Anyway, applying animation effect to object in path is one of the brand-new features of Focusky presentation maker.
With Focusky, you are able to add animation effect to shape and multimedia contents.
Watch the video tutorial to learn the easy steps to apply animation effect to object.
1Select Path – Animated Path Content
Select a path, click "Animate Path Content" button to enter the animation editor interface.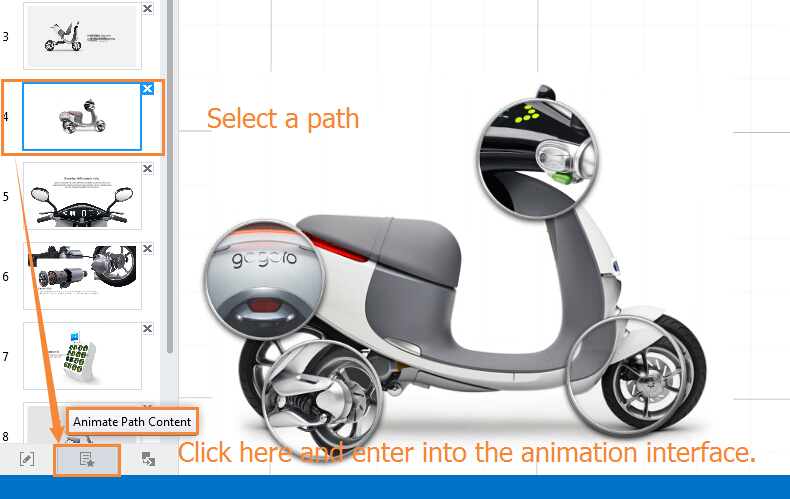 2Select Object -- Add Effect – Choose an Effect
Select an inserted object, click on "add effect" and then choose an entrance, exit or emphasis effect in the right order.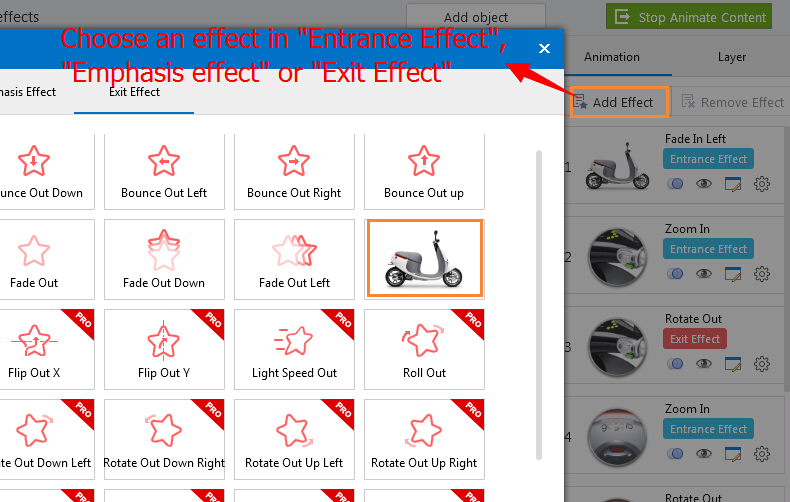 3Preview, Edit Effects
Once finish choosing effect, click preview button on the bottom of the animation list to preview the effect you add. You can customize the setting if you need.