Different background colors can create different presentation atmospheres.This tutorial shows you how to custom your own background color.
There are three different types of background colors available for you, such as the pure color, linear color and radial color. When you finish customizing your background color, you can apply it in your presentation, add it to Preset interface and delete it from the Preset interface.
This video tutorial shows you how to custom the background color in 2 ways:
2 ways to customize your presentation background color
1Choose pre-designed background color
"Background" – "BG color"- Select one of the background color
Click "Background –BG color" icons in sequence and select one of the pre-designed background colors to apply in your presentation.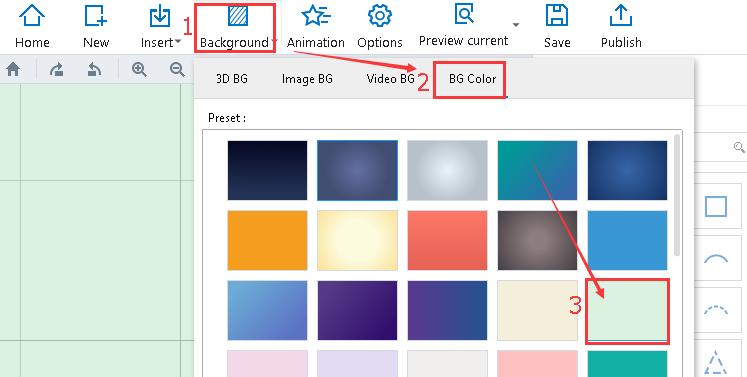 2Design the background color on your own
Step 1: "Background – BG color - Advanced Option"
Click "Background – BG color - Advanced Option" icons in sequence to customize the background color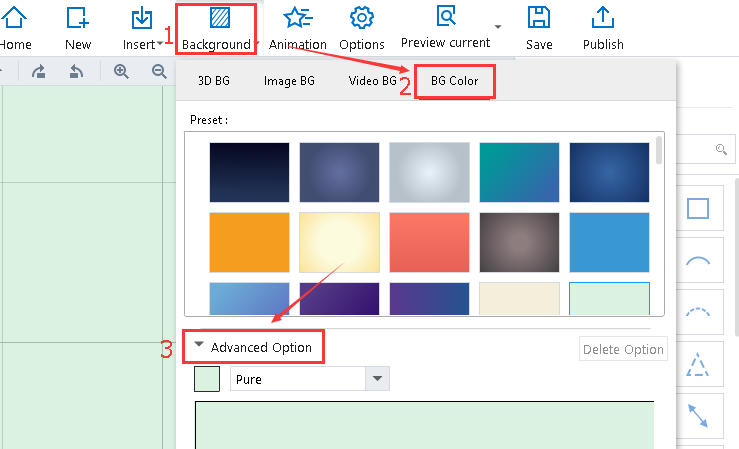 Step 2: Select the background type and color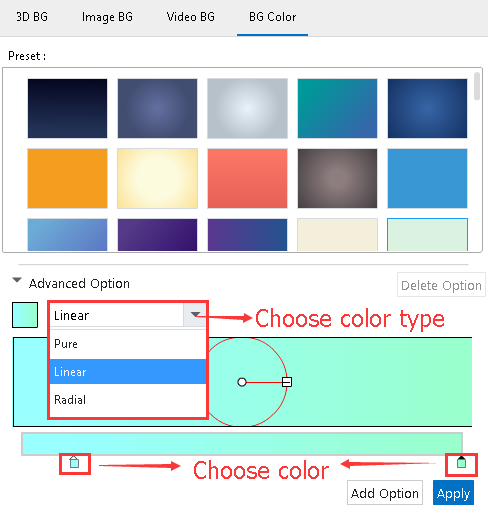 Step 3: Click "Apply" icon to apply this background color to the presentation.

Step 4: Click "Add Option" icon to add this background color to Preset Interface
Select any background color and click "Add Option" to add it to the Preset Interface.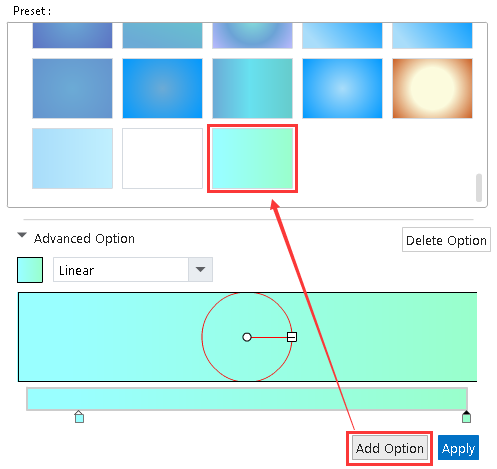 Step 5: Click "Delete option"icon to delete the selected background color.
Select any background color and click "Delete Option" to delete it from the Preset Interface