Focusky ensures you to wow audiences with awesome 3D background. Therefore, editing 3D background in innovative style with enrich content is gorgeous.
3D Background makes your presentation seem like you've put in way more effort than you actually did. Rich content and new-style 3D background present your ideas perfectly. Your stylish 3D background presentation will surely wow audiences.
Check out the video tutorial to learn how to edit 3D background.
1Background->3D BG->Choose a 3D Background->Edit Background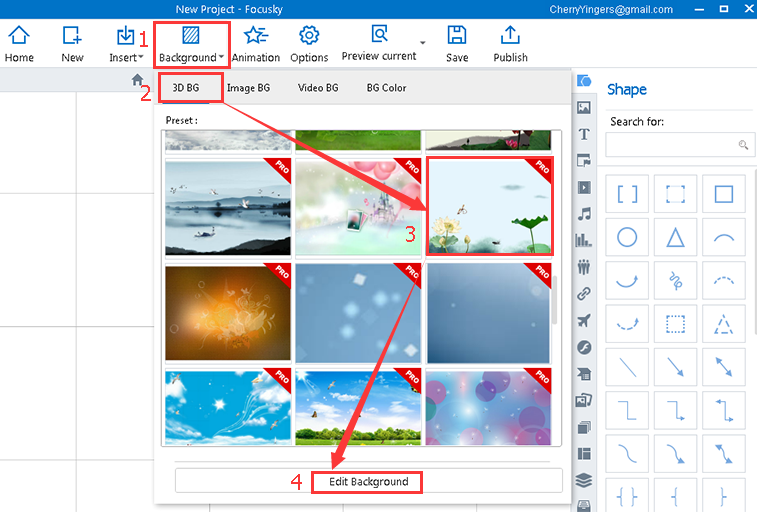 2Customize Elements Settings
Select elements, customize settings: style, editing, layering, opacity, effect and appearance shape.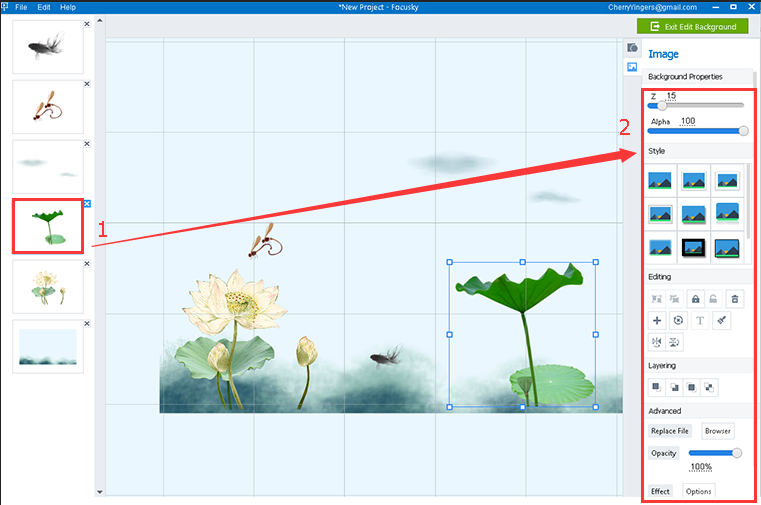 3 Add Shapes in 3D Background
Click "Shapes" icon to add shapes in 3D background, then edit settings.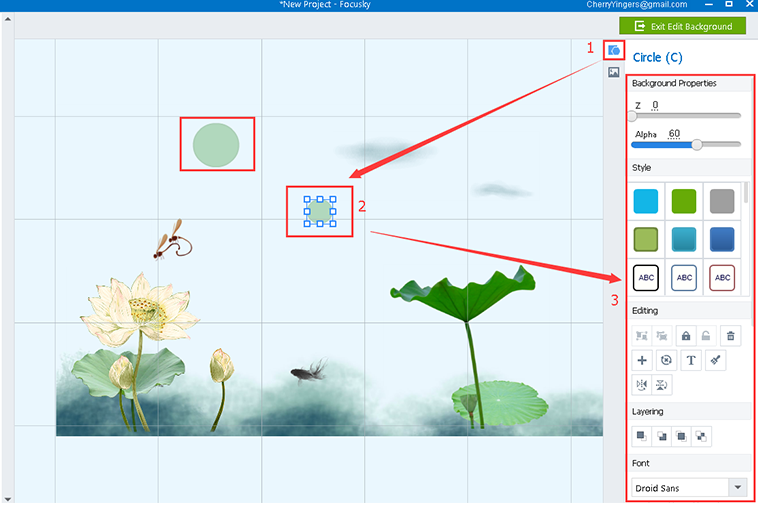 4 Add Images in 3D Background
Click "Images" icon to add images in 3D background, then customize images settings.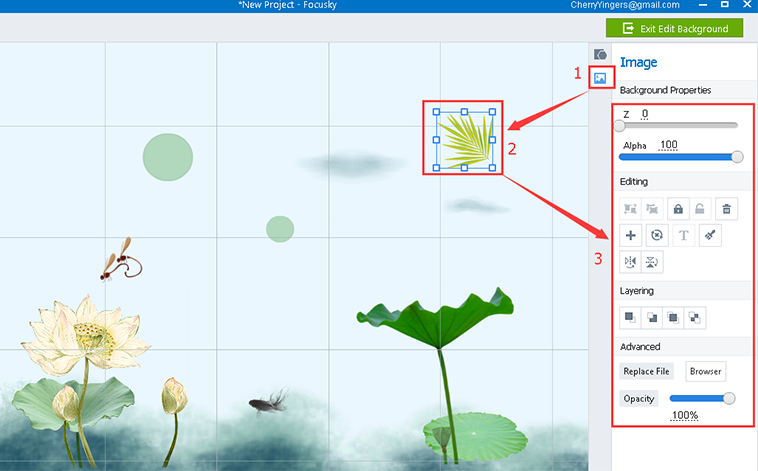 5 Add Path to View Your Presentation
Click or drag to add frames in presentation, then click frame to view 3D background presenting effect. What is more, the amazing zooming effect also makes your presentation eye-catching.