How to start analyzing your site's traffic with Google Analytics?

How to get traffic statistics of online presentation?
1Publish Digital Presentation
Then go back to Focusky, select a format to publish your digital presentation. By the way, if you want to make it friendly to search engine, you can fill in the information in advanced options.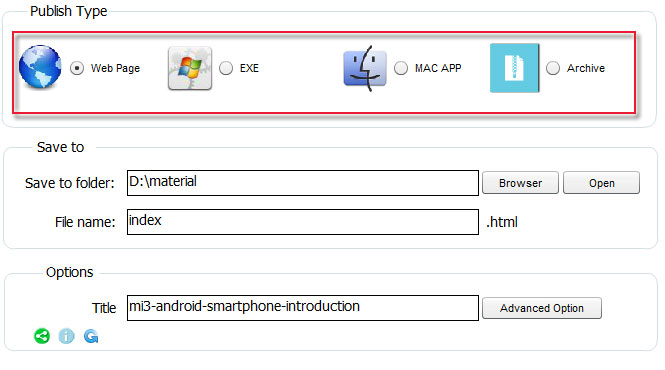 2Insert Code
You will get a tracking code once you sign up to Google Analytic, and then copy and paste the tracking code into proper place of your webpage by webpage editor tool.
3Upload Online and Start Tracking
Then upload the digital presentation online by using FTP or Dropbox tool. After a few hours, you can start checking the traffic statistics of your online slideshow with ease.