When we come to make a presentation, it takes time and effort if we try to make it perfect. Usually it is hard to finish a presentation project at a time, we need to revise the same project again and again. So this tutorial will show you how to save your current project for re-editing.
Focusky is the best presentation software for you to create animated and cooling presentations. You can enrich your digital contents with the help of multimedia including the texts, audios, flashes, roles and so on. In addition, you are able to save your current projects for re-editing.
1Click " File - Save Project As… " in sequence to save your presentation project.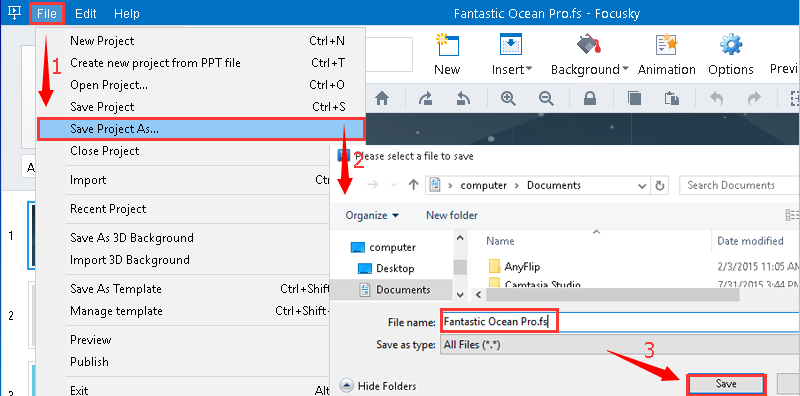 22 ways to open project for re-editing.
1) Drag the project file into the Focusky blank canva directly.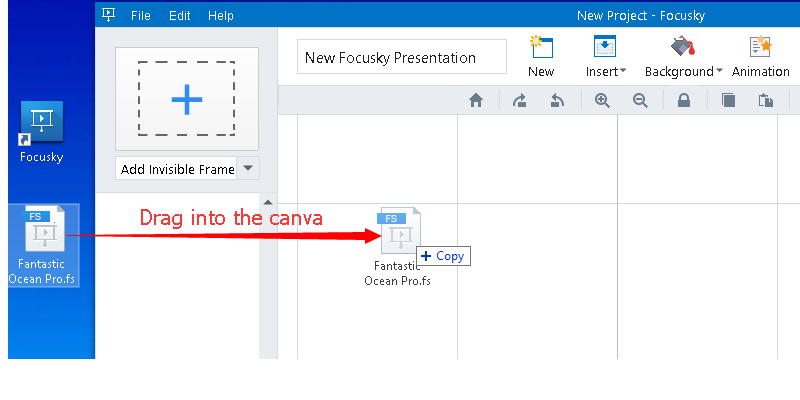 2) Click the " File - Open Project…" in sequence to open the project.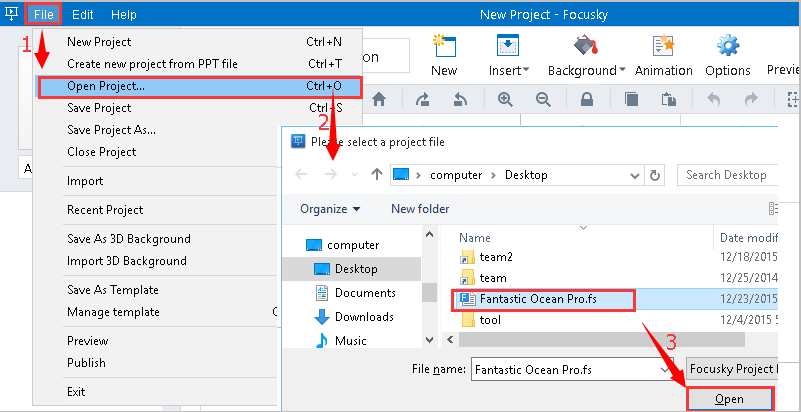 To save the presentation project is also helpful in case that you want to update the presentation one day. With the same project, you won't need to build a new project from the beginning that would save time.