It can save your time and work to edit a project from previous-saved project. More importantly, it is so easy to save your current project to any folder. And just open it to edit again. Following is the tutorial video of this topic.
1 Click "File—Save Project as" and choose a folder to save to project.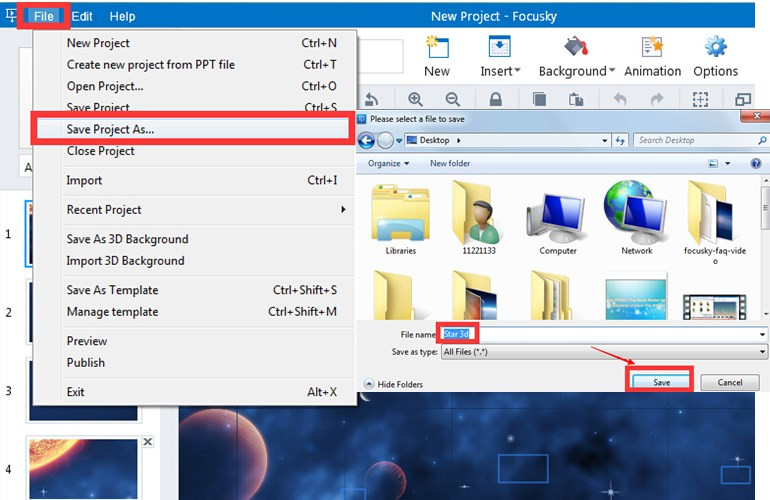 2 Two ways to open a project.
(1) Click "File—Save Project as". Open the project that you saved before.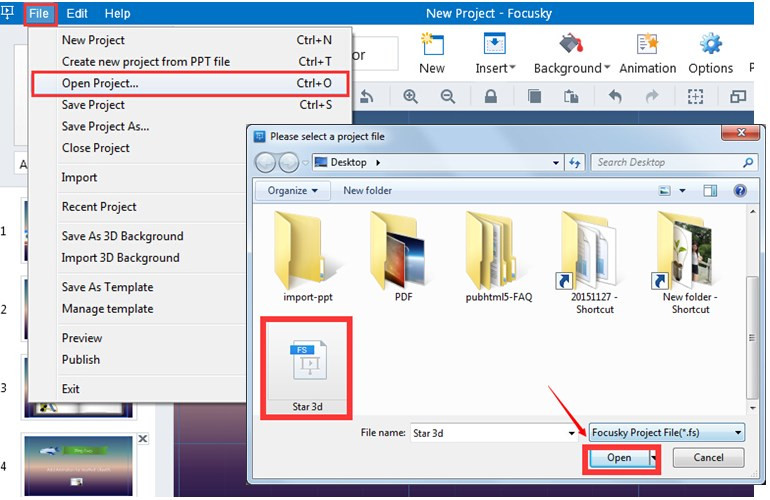 (2) Drag and drop the project into focusky.