Focusky allows you to present your images in a slideshow format, which can make your images become more beautiful and attractive. This tutorial will tell you how to create your image slideshow on your own.
Your images can be presented one by one as if you watch a slideshow. Different slideshow transition effects provide a pleasant and amazing visual experience for your audiences.
Watch this video tutorial to create your own amazing image slideshows:
1"Slideshow" → "Add local image"
Click "Slideshow" → "Add local image" buttons in sequence to import images.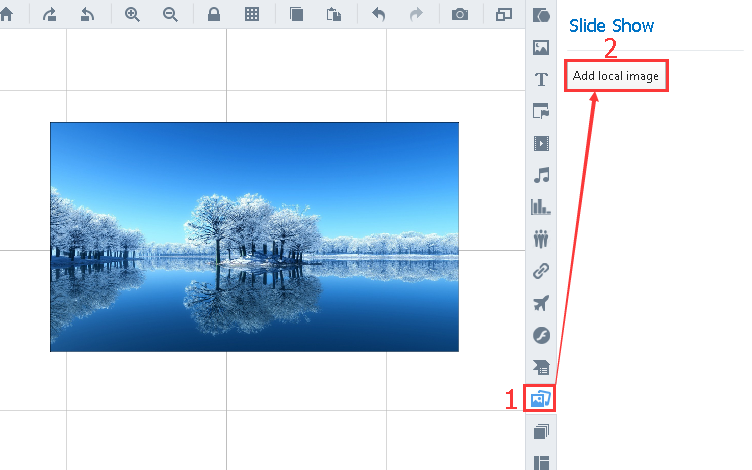 2Custom image slideshow properties
Add/clear slideshow images, choose the slideshow types, playing mode, image border size/color, flip your slideshow images horizontally and vertically and then set the layering, playing action, images slideshow opacity and so on.