In some presentations, formulas are a necessary part, making your ideas more convincing. Focusky designers have worked hard to offer you a number of formulas to choose from.
As a versatile presentation maker, Focusky makes adding formulas quick and simple. Check out this video on how to add formulas to your path.
1the "Insert" button - the "Formula" option
In the edit mode, click the "Insert" button on the top menu, and then select the "Formula" option from the dropdown list.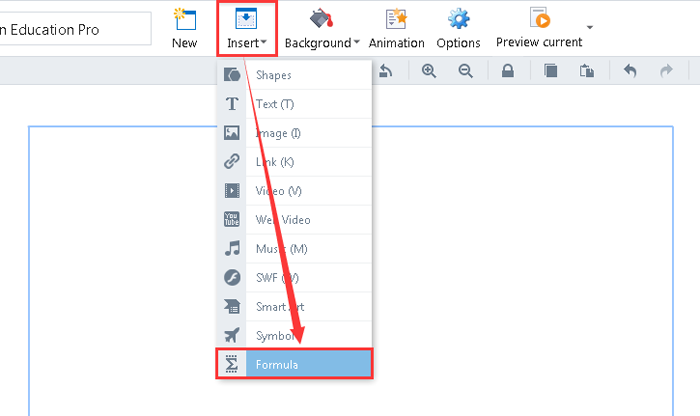 2Choose the formula
On the "Formula Editor" pop-up window, there are a great number of formulas available for you to choose.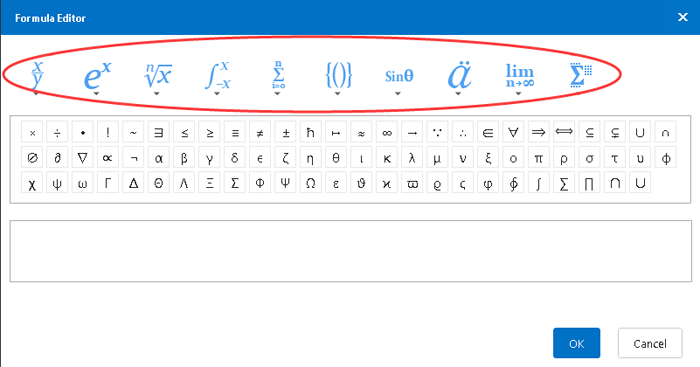 3Click the "OK" button
Save it by clicking the "OK" button when you're done.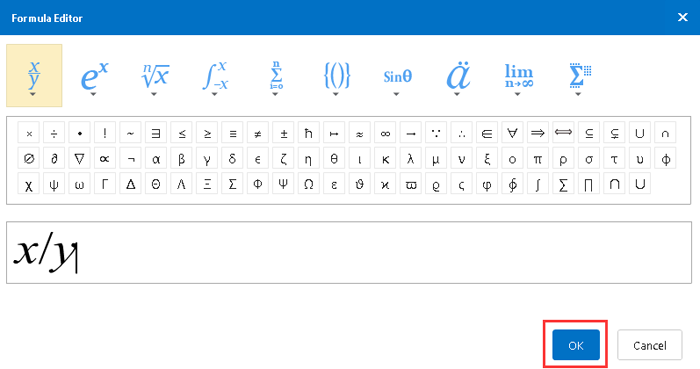 By the way, for editing the newly-added formula, just select it and click the "Edit text" icon, or simply double click it. It is that easy!