Sometimes, adding a hyperlink to an object or text on your presentation lets you direct your viewers to the details. And it saves your time in explaining and keeps your presentation concise. Then here we will show you the easy steps to add hyperlinks to your presentation.
If you have too many products to show, and you do not want to put everything in the presentation, we suggest you to use hyperlinks to introduce the products in your website. Focusky enables you to add hyperlinks which can be linked to web page, linked to path or linked to file.
Firstly,let's watch video tutorial to have a general understanding about the steps.
1 Insert--Link
Click the "Insert" button and select "Link". Then a box will show on the canvas, drag the box to cover the object or text.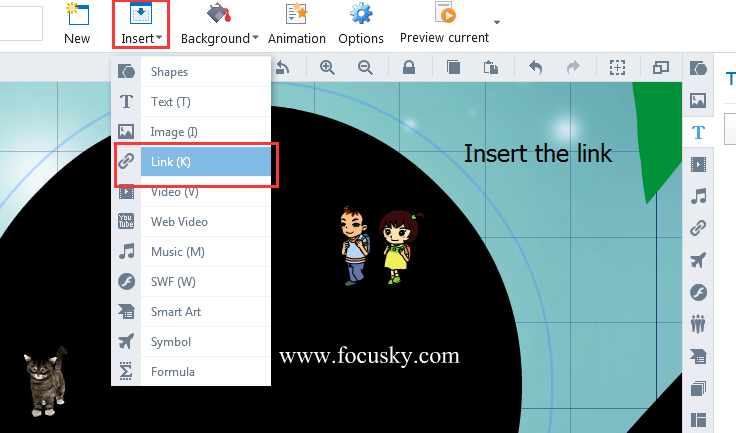 2Define the link
Click the box and define the link such as link to web page, link to path or link to file.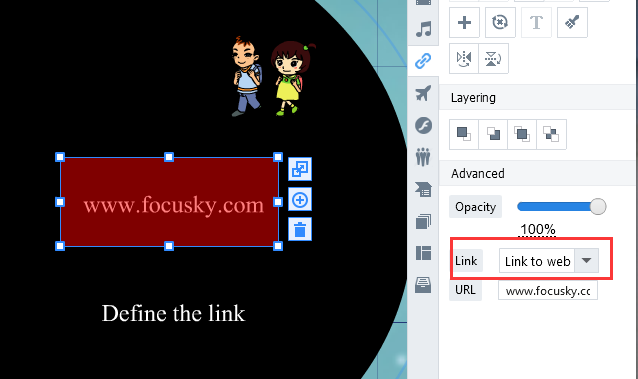 Then a hyperlink is added. Isn't it so simple?