Export theme for future use brings great convenience. Focusky enables you to customize your theme in individual style, you can save it and export it for better use.
It is piece of cake for Focusky presentation software to create stunning presentation with perfect animation effect. Then in order to make the presentation outstanding, you may customize the settings with your own style. Then if you want to apply the same style to other Focusky presentation, you can consider exporting the theme.
Watch the video tutorial to learn how to export and import theme with Focusky.
1Customize Theme
Click "theme" button, customize font, shape and preset of theme.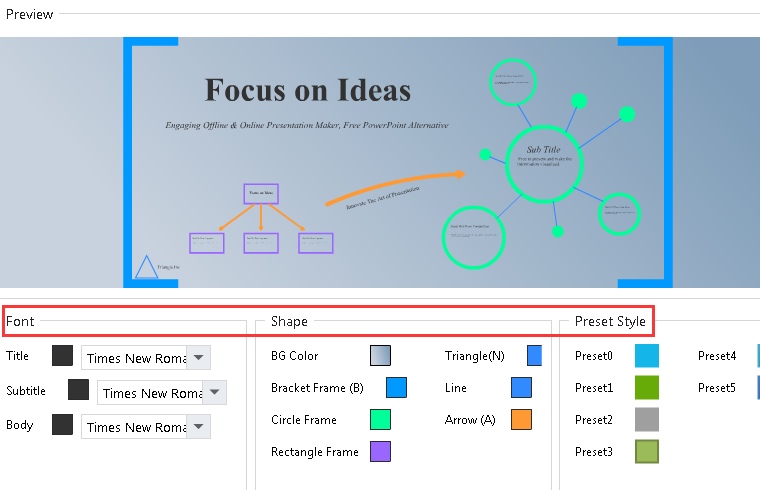 2Export Theme
Save the theme by entering title and description. Then view your saved theme, click the bottom-right-corner "Export" icon to export your theme.
A.Save Theme: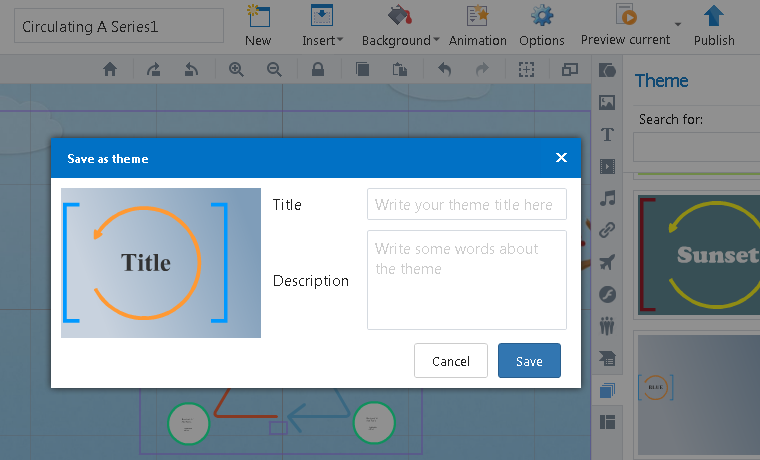 B.Export Theme: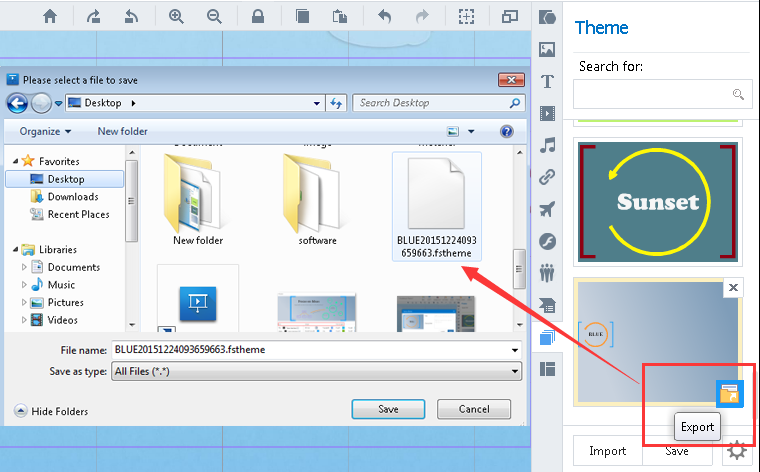 3Import Theme
When you make new presentation next time, you can import your theme and edit it with Focusky simply.