Focusky enables you add vertical text box easily.
The vertical textbox has not been available currently. Luckily, it is so easy to achieve the effect of vertical text enter with some simple steps. Here is the video tutorial of this topic.
1Create Vertical Textbox
1)Click "Insert—Text" or
in the tool bar on right.
2) Choose the [Vertical] mode.
3) Click [Add Text]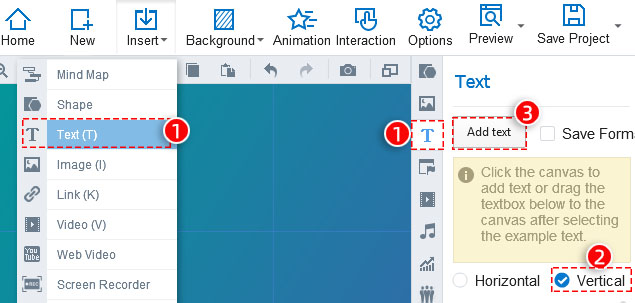 2Add your text.