Inserting a video to your zooming presentation will make your presentation more intuitive and attracting. By using Focusky, you can make your inserted video play automatically or manually.
Although the presentation created by Focusky is amazing due to its zooming effects. What's better, the contents of your presentation can be enriched by multimedia elements such as music, video etc. Here we are going to guide you how to insert a video and make your video play automatically or manually.
1 Insert a Video
The Video can be a local or web video. If the video is from your local computer, you just need to upload it to Focusky. If it's from website, you just need to paste the URL to the blank.
Click "Insert" option on the main toolbar and select "Video" icon.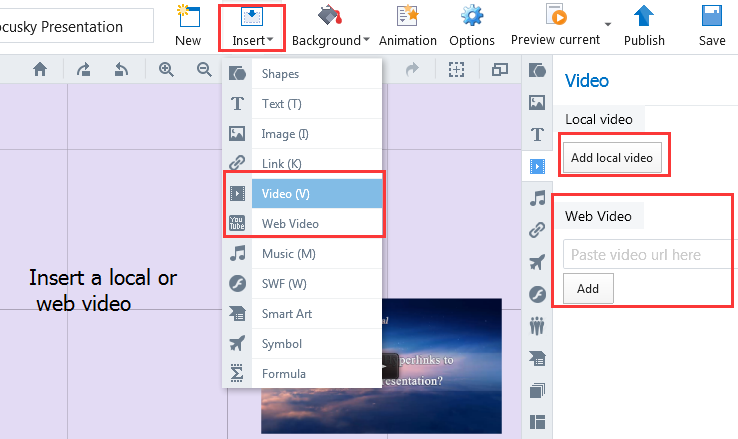 2 Set the Play Mode
Double click the video icon in the path, and set the play mode for the video. If you choose "enter the path" for "when to play", the video will play automatically when we go to the path. If you choose "click", that means when you click the video icon, it'll play.