When you insert objects into Focusky canvas, you may need to customize some settings of inserted objects. Then here we will show you how to edit multimedia content in Focusky.
With Focusky video presentation software, users are able to enrich the video presentation with the inserted multimedia content. Then how to edit the content?
Watch the video tutorial to learn to edit your multimedia content.
1Insert text
Click "Insert" in the "Convenient buttons" to insert "Text". Or click the button "T" in the "Toolbar " on the right.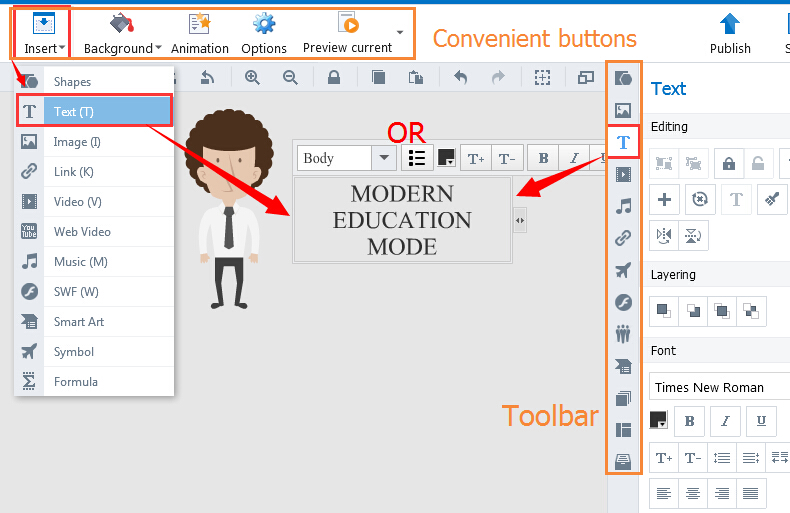 2Edit text
Layering the text or images to make the key point stand out.
Edit the font for its color, font-style and so on.
Choose the WordArt style to embellish the text and your presentation.