Focusky provides 12 themes for users to decorate your video presentation. Each theme characterized by unique font and style, which satisfies users to make their slideshow vividly and logically.
Templates and themes play an important role in creating impressive and eye-catching presentation. With Focusky, users can start creating presentation with pre-designed template. What is more, you can customize font, shape and preset style of theme in your own style. Then, how to use theme on presentation?
Watch video tutorial to learn the easy method to use theme on presentation.
1Create New Project or Start from Template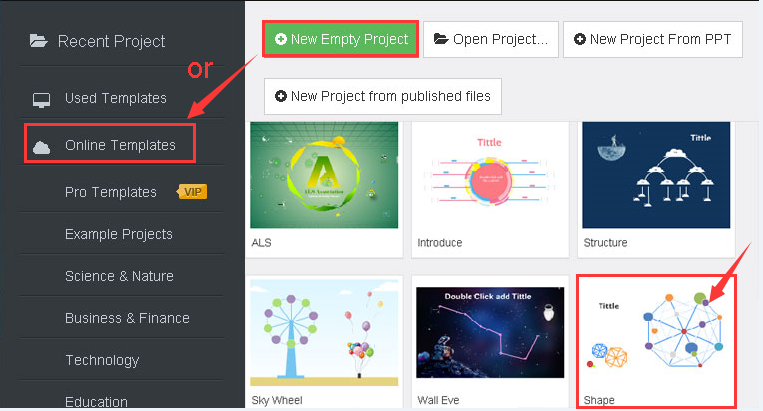 2Select Theme
Click "Theme", select a theme and view effect. Different theme is with different font and color style.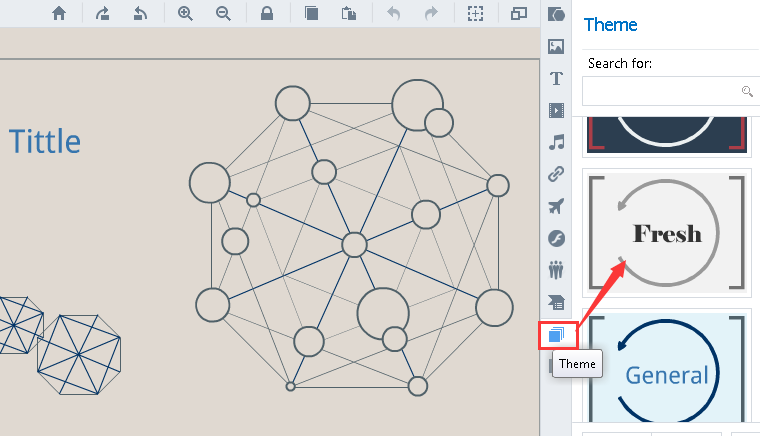 3Customize Theme Style
What if you can't find a satisfied theme? No worries! Focusky allows users to customize the theme style such as title font, color, background color, background frame and so on.