Focusky tutorial to show you how to add multimedia elements to focuaky canvas with drag and drop.
Multimedia contents play an important role in creating impressive and wonderful presentation by Focusky animation video presentation maker. Do you feel troublesome to import images, video, music and swf to focusky canvas? In this case, you can try to drag the multimedia content from your local and drop it to Focusky canvas directly.
In the tutorial, we will focus on inserting multimedia contents with drag and drop. Now watch the video tutorial to learn how to drag and drop audio easily.
1First of all, open the folder which contains the multimedia elements you need, and then drag the element and drop it on Focusy canvas. Images, audio, MP4. video are allowed to be drag and drop into the canvas.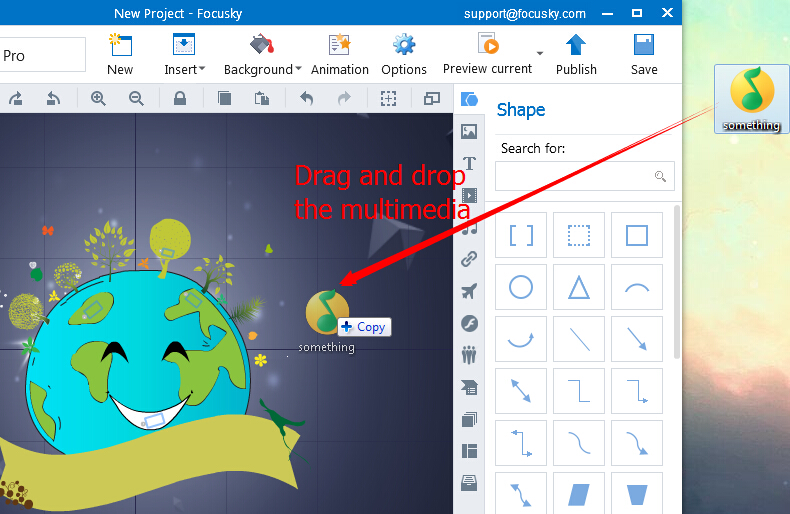 2Do some advanced setting