Countdown settings will help you to give your animated presentation in a smoother way. You can fully control your delivering speed.
Before editing the countdown effect, let's preview this effect together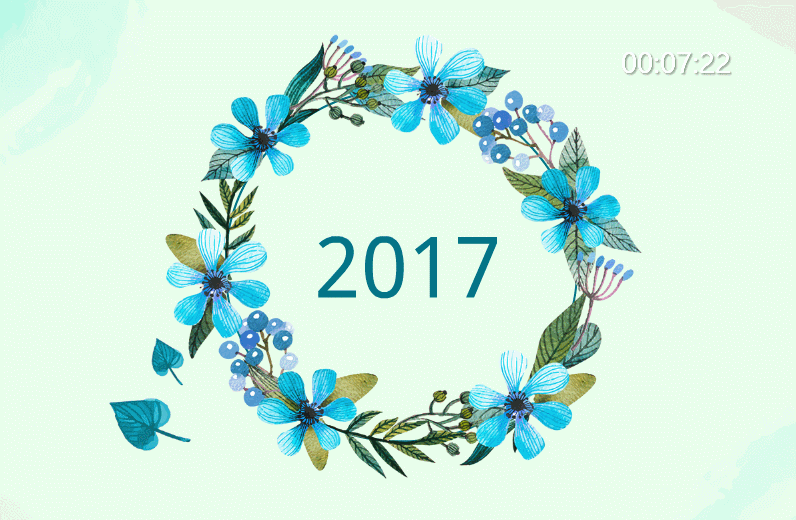 Simple steps to custom countdown setting:
1Option → Exhibition Settings → Countdown Setting →Show Countdown → Options
Click "Option", "Exhibition Settings", "Show Countdown" and "Options" button one by one to start custom countdown setting.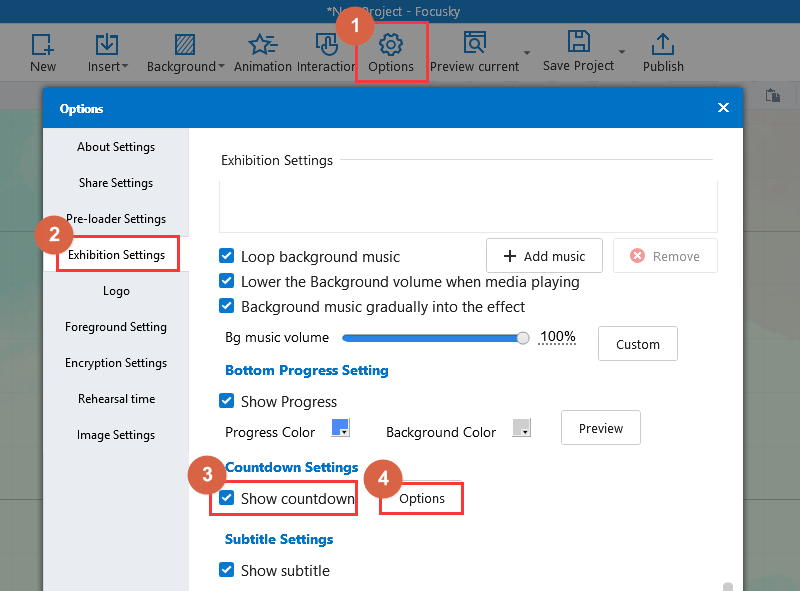 2Time Settings → Color Settings → system time → page time → Finish → Save
Then you can customize the time settings, color settings, system time and page setting one by one. Click the "Finish" and "Save" button to save all the changes.