Focusky allows you to customize preloading content in order not to miss any chance to broadcast your ideas.
While your presentation is loading, you may feel a little embarrassed in waiting. But if there are introductions about your great ideas and presentation, it is the first step to succeed. Focusky enables you to customize the preloading content for better result.
Watch the following tutorial to learn the easy setting of preloading content.
1Options—Preloader Setting
Click "Options" button and choose "Preloader Setting" to customize the preloading content.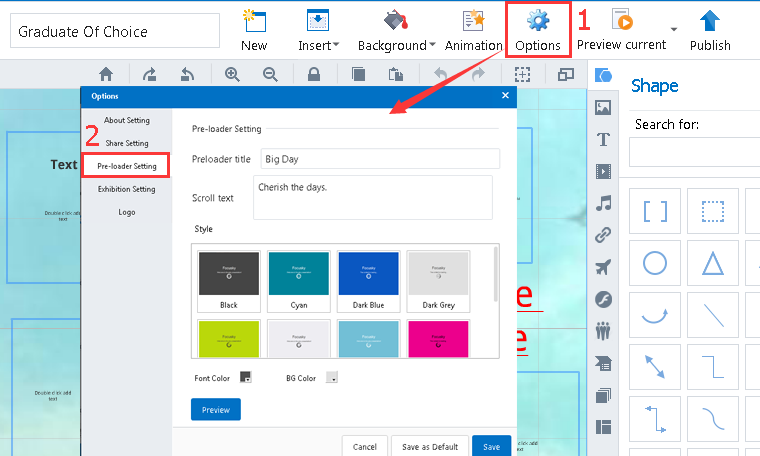 2 Perfect Preloading Content
Perfect your preloader title and scroll text is beneficial for giving people a basic information of your presentation. Then beautiful font color and background color help to catch people's eyes with refreshing frame.
Tips: The font color had better match the background color. Otherwise, the font could not be seen clearly.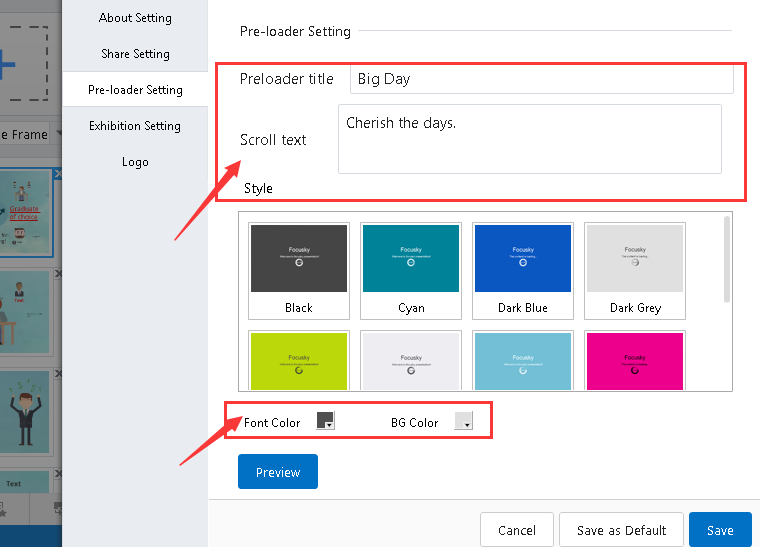 3Preview and Save
Click the "Preview" button to check what you have changed. If you are not satisfied, change the previous setting. At last, remember to save the setting.