Focusky shows you how to customize Share Setting information.
Focusky allows users to customize the Share Settings information quickly. Firstly, Focusky would extract the text in your project to be the Description. Definitely you can customize that.
Check out the video tutorial below to learn how to customize the Share Settings information .
1 Open "Options"
Options---- Share Settings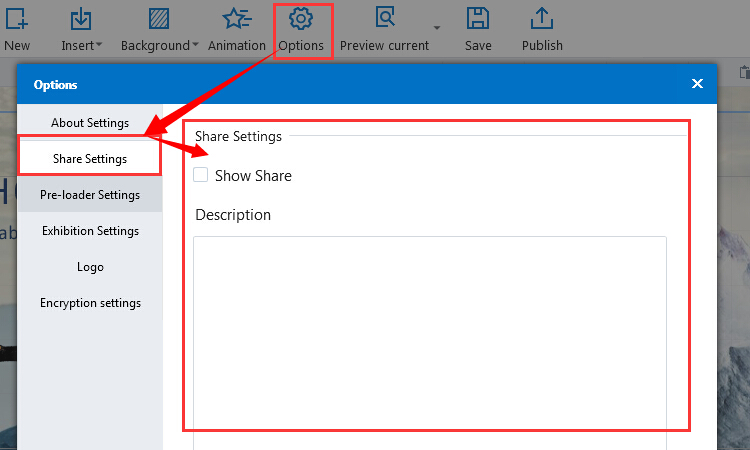 2 Customize Share Setting information
Enter the text below.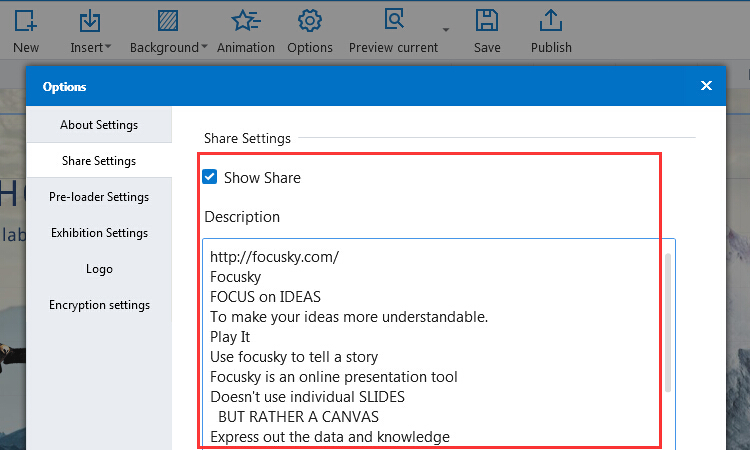 3 Share project
After publish your project to cloud, audience can share it through social network. Click "Share" and choose one of the social network to share.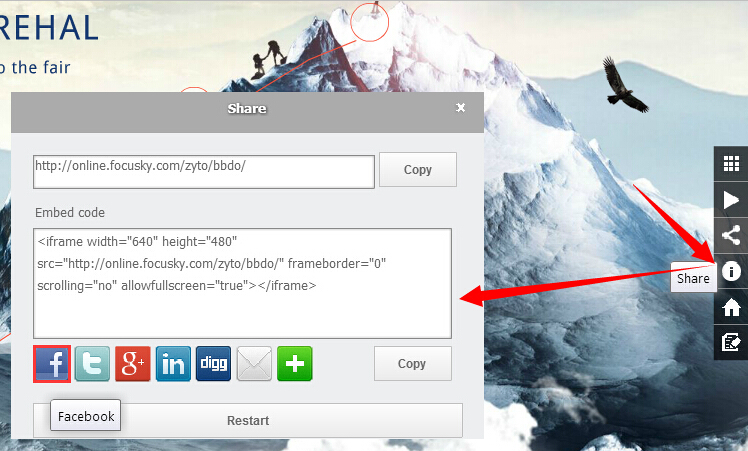 4 View share
The Share Setting Description is showed on the content you have shared.