The digital revolution has brought music into every aspect of our daily lives, and presentations are no exception. With Focusky, you'll feel ease to engage your readers with beautiful background music.
Background music has been widely used in movies, television and ceremonies etc. It is a great idea to add background music in your presentation, getting your audience in a relaxed and jolly mood. Now let's see how to do that with Focusky.
1Click the "Options" button
In the edit mode, click the "Options" button on the top toolbar. You can also find "Options" from the "Edit" drop-down menu.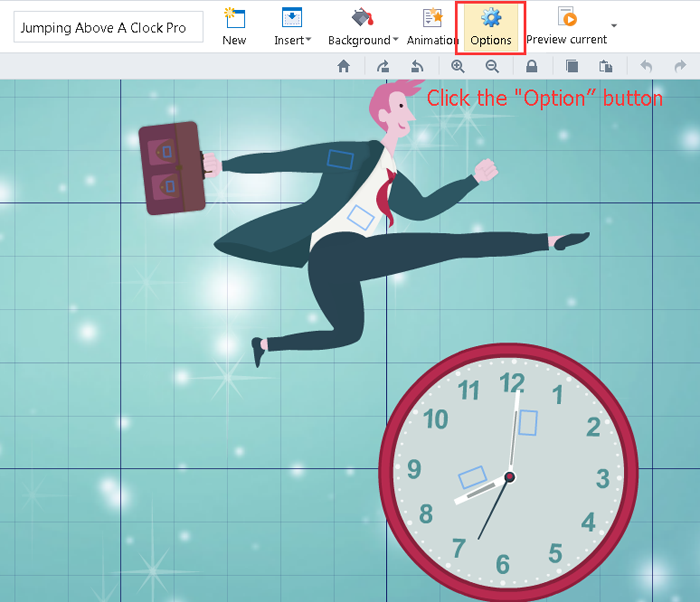 2Go to the "Exhibition Setting" tab
On the "Options" pop-up window, expand the "Exhibition Setting" panel by clicking the tab. Add background music from your hard drive, and check the "Loop background music" box to make the music loop-able.
It is worth mentioning that you can adjust the volume of your background music. Just move the horizontal scroll bar to do that.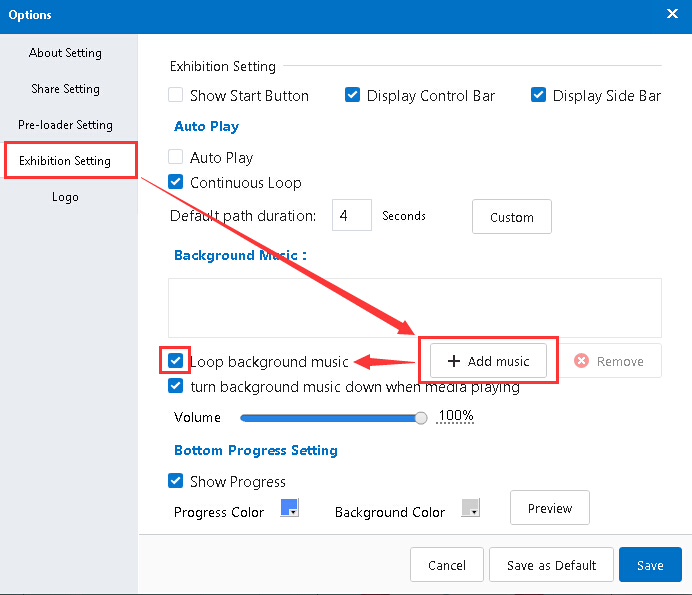 3Click on the "Save" button
Save the change by hitting the "Save" button below.