Focusky tutorial to show you the simplest way to navigate your presentation with left siderbar.
Focusky allows users to add the content to path and then show your presentation as the path order you set up. What's more, you can navigate through the content by using left sidebar of Focusky with ease. Now watch the video tutorial to learn more about sidebar.
1View and zoom in the frame
It is so easy to view the frame or experience the transition effects under the help of the left sidebar. Just click on one of the frames and the thumbnail will be zoomed in on the right.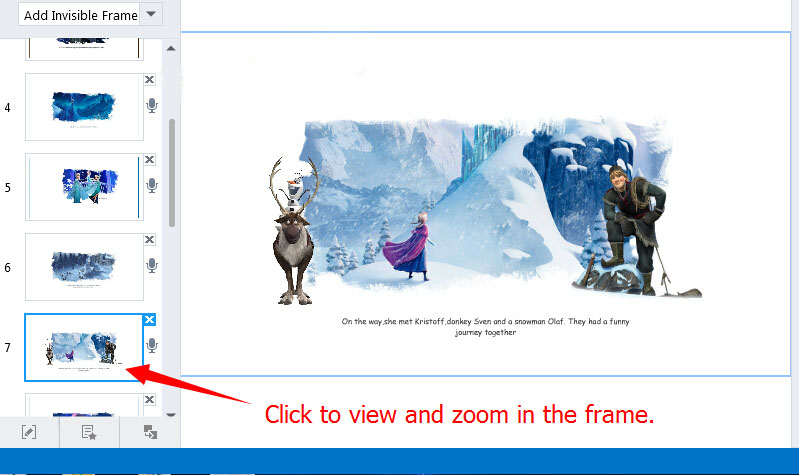 2Edit the frame
Click the "Edit Path" button in the below. Then begin to edit. Click on any object to add it to the path. And insert, delete or replace the path node by dragging.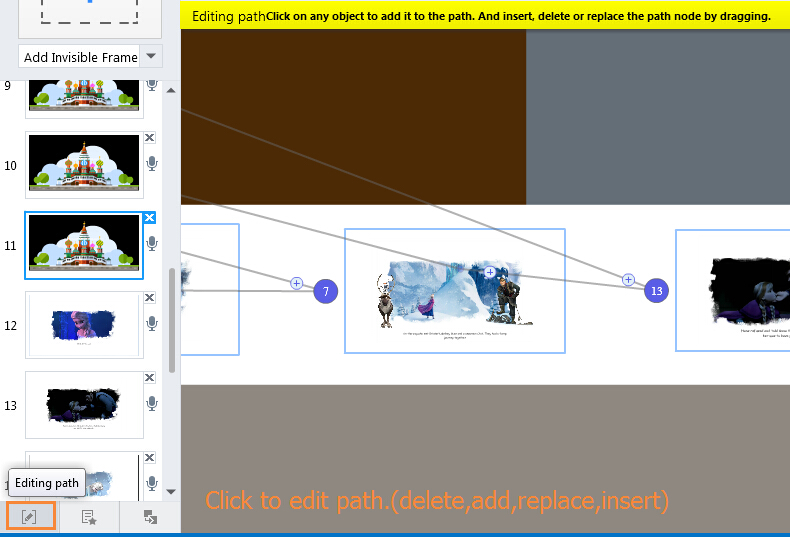 There is another way to delete the path. Click "x" on the frame and delete.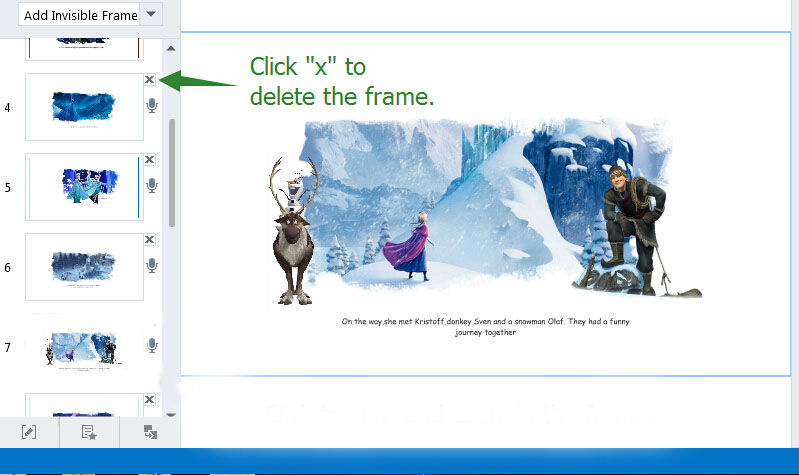 3Reorder the frame
(1) Drag and drop the frame to change the order.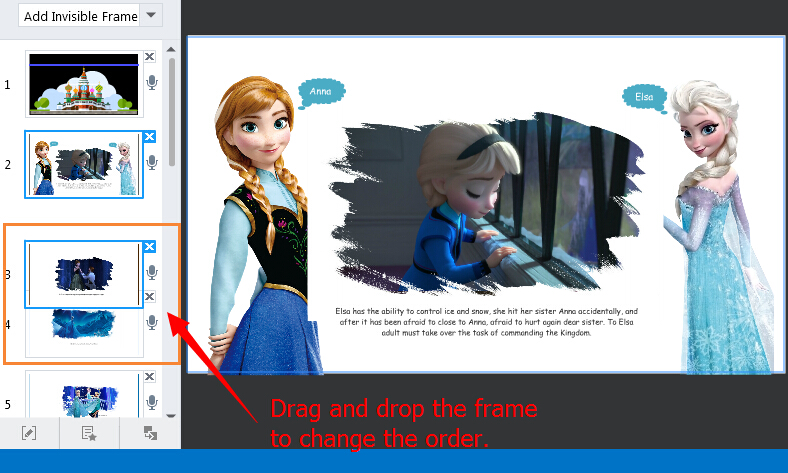 (2) Click the "Reorder" button. Drag to change to order of the frames and save.