Smart zoom features is one of the popular features of Focusky. Focusky enables you to apply smart zoom features simply to emphasize your content.
Focusky makes your work easier with smart zoom feature. With zooming effect, your images, text and other contents in presentation can be viewed visibly and clearly. Moreover, after adding shapes, text and images, applying path to zoom or scroll mouse wheel to zoom is quite easy. By zooming, details of contents will be enlarged for better understanding.
Watch the video tutorial to know how to take good use of zoom feature of Focusky.
1Add Path to Zoom
Select an object, click "Add to Path" icon then your content can be zoomed in the path automatically.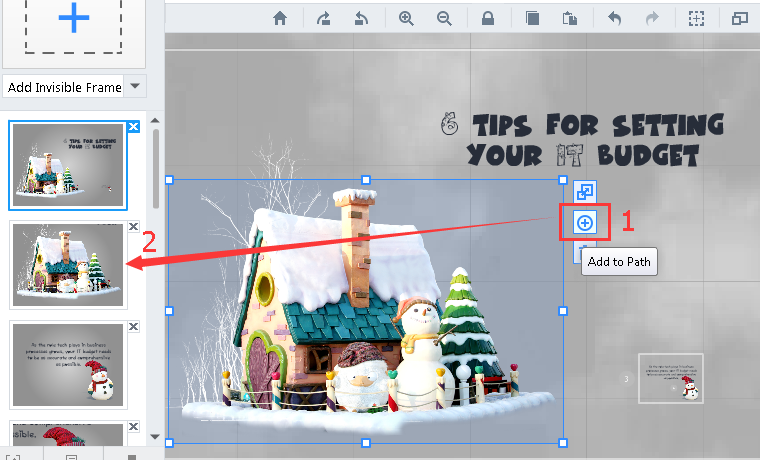 2Scroll Mouse Wheel to Zoom
After inserting your content (shapes, image, video and flash) into Focusky digital canvas. Select your content, then scroll mouse wheel to zoom.
3Zoom on Web Page
Even though you publish your video presentation or upload it online, you also can scroll mouse wheel to content to apply zooming. The zoom in and zoom out effect are without limitations.